Snapshot Community workshop #1 at BakerRipley Castillo Community Center. Great turnout in creating beautiful mosaic medallions that will be incorporated into the base of the permanent sculpture. The next workshop is scheduled for June 29 from 10 to noon. See information below for details.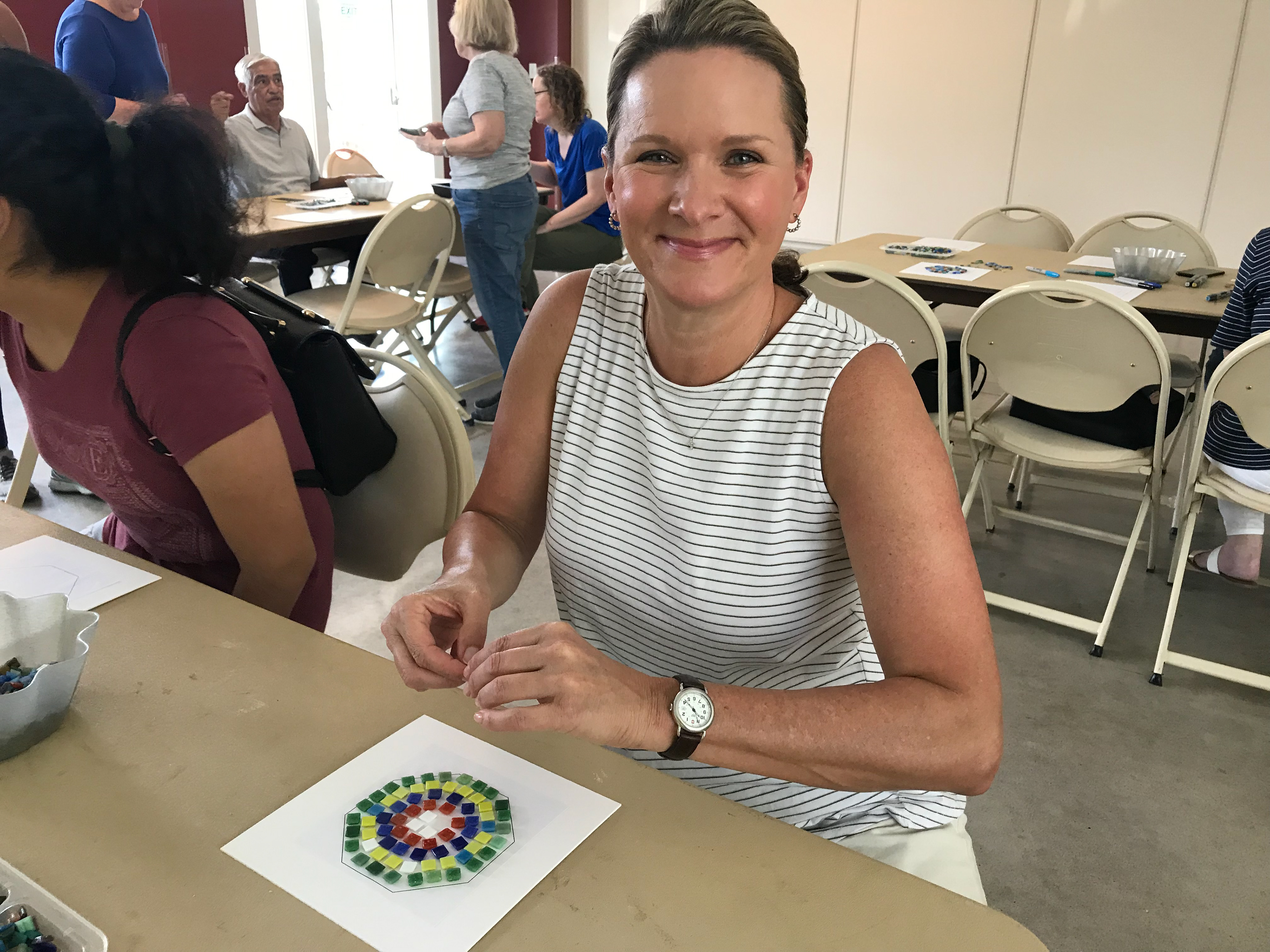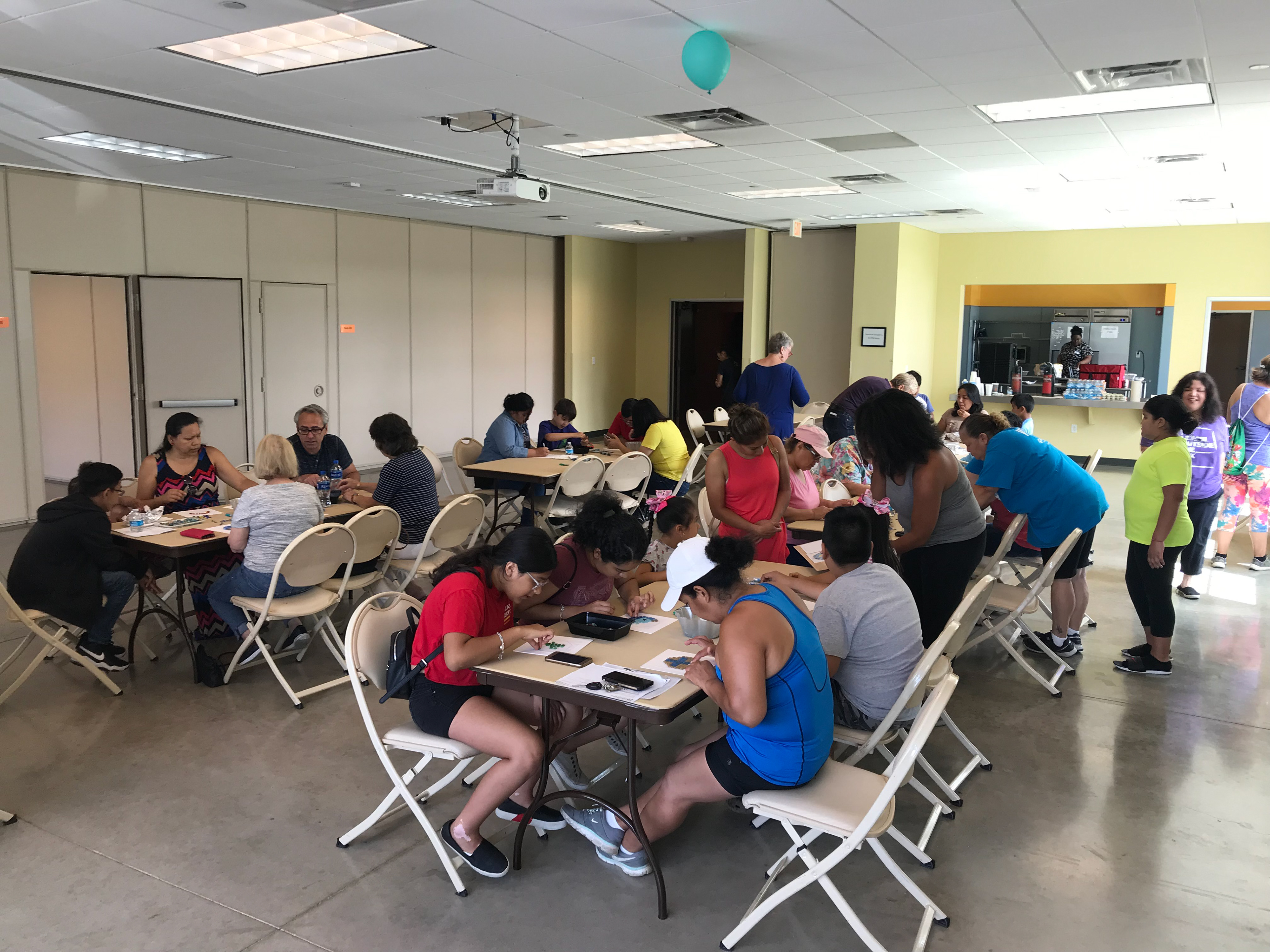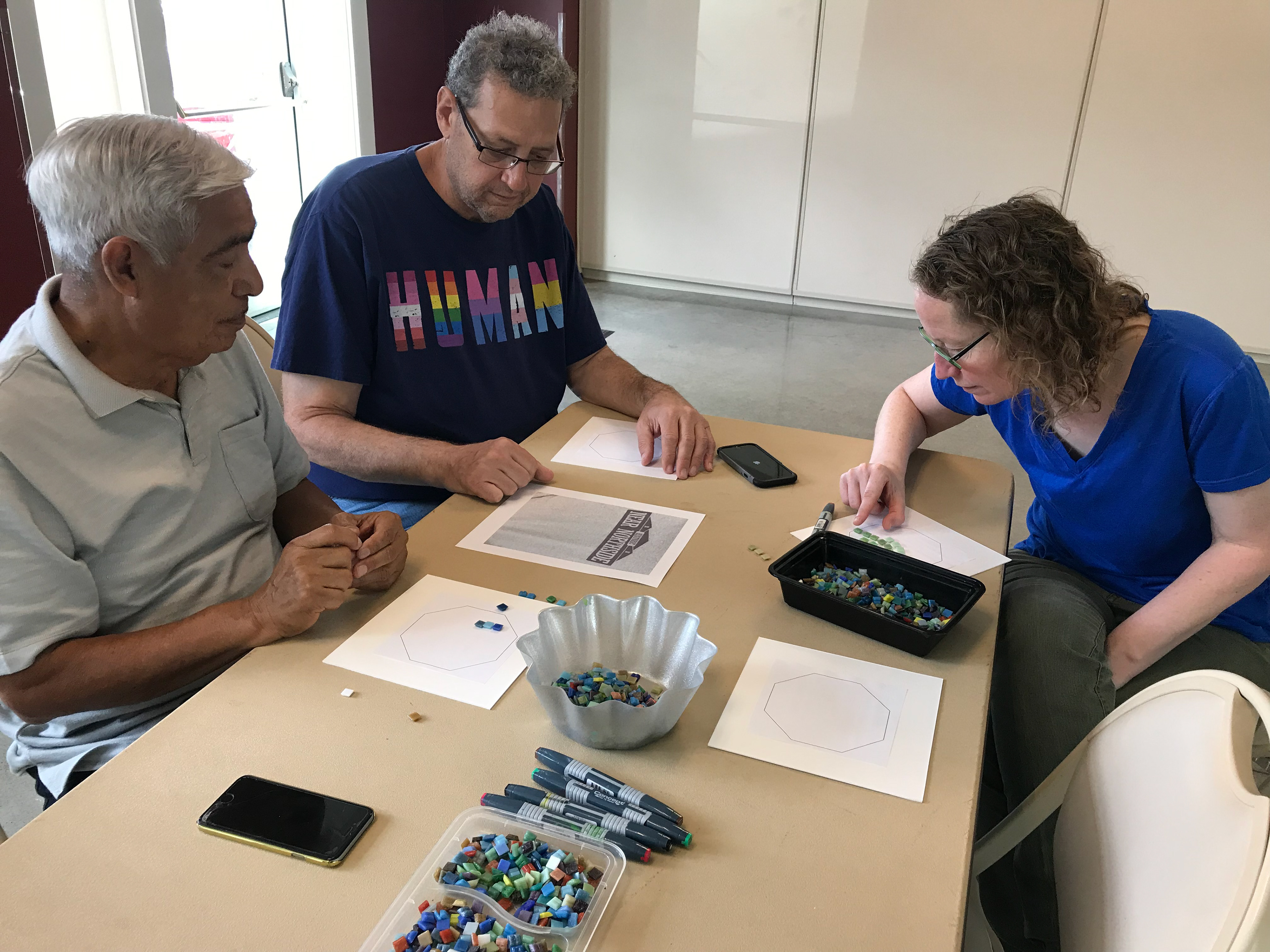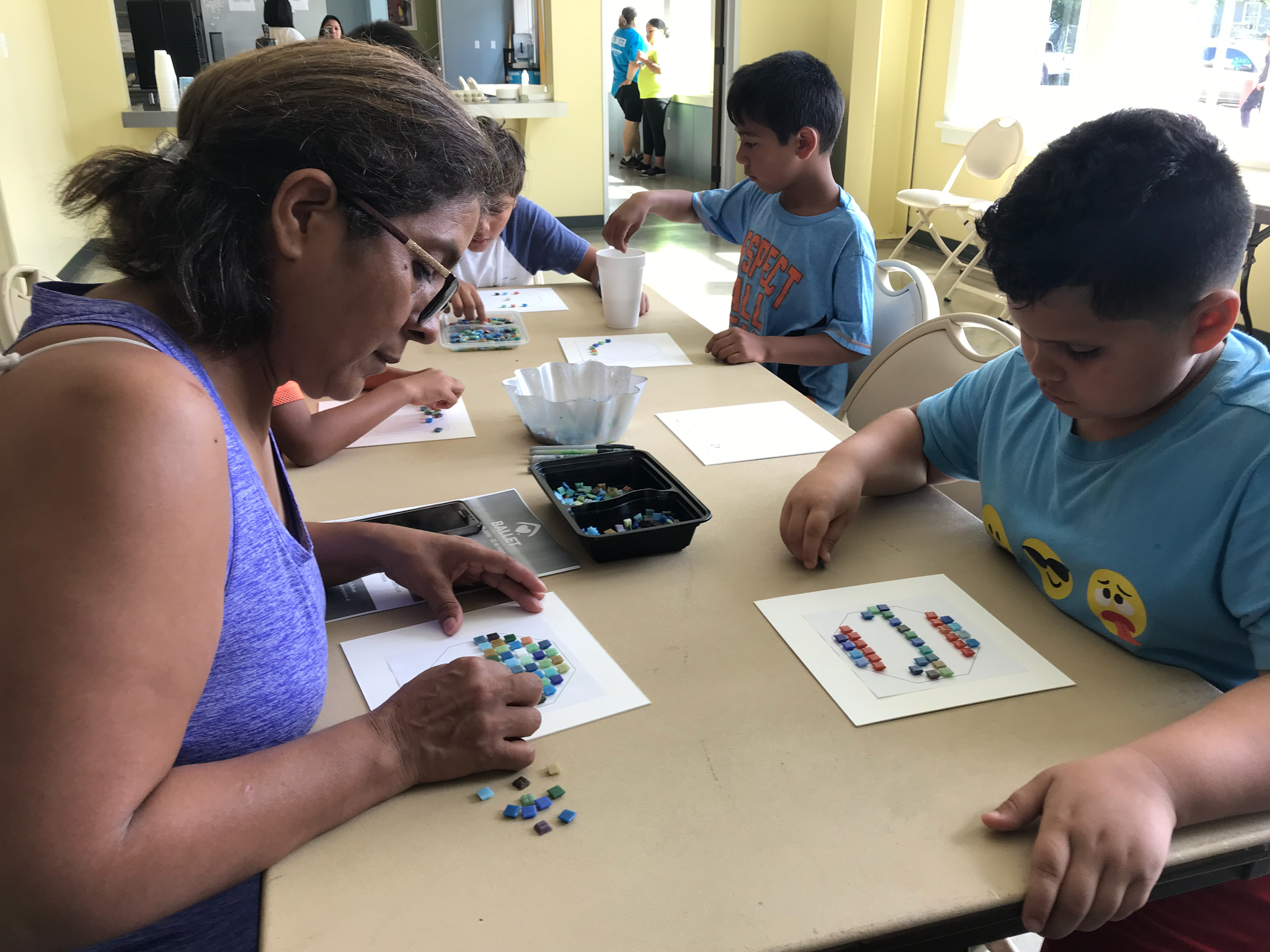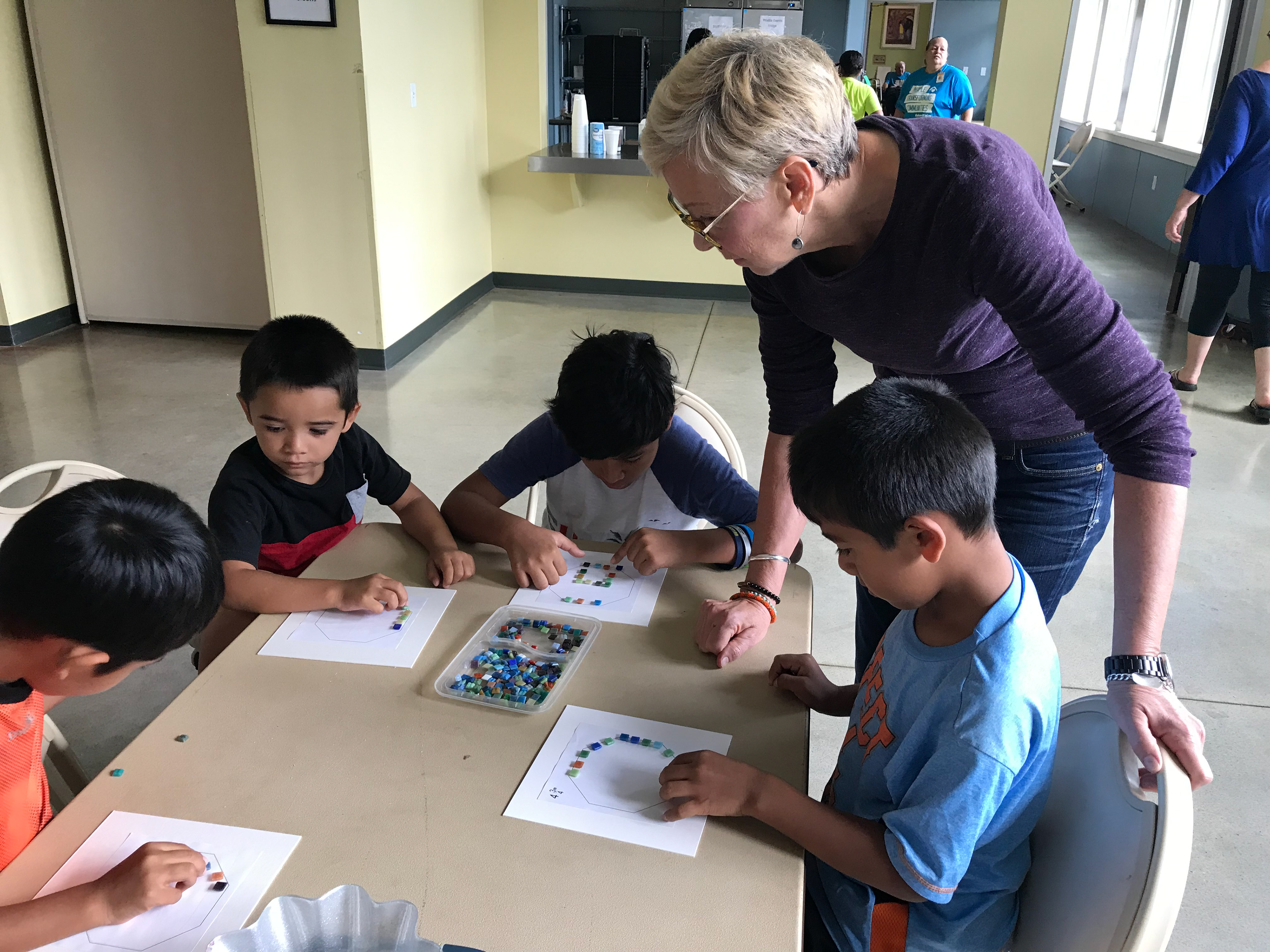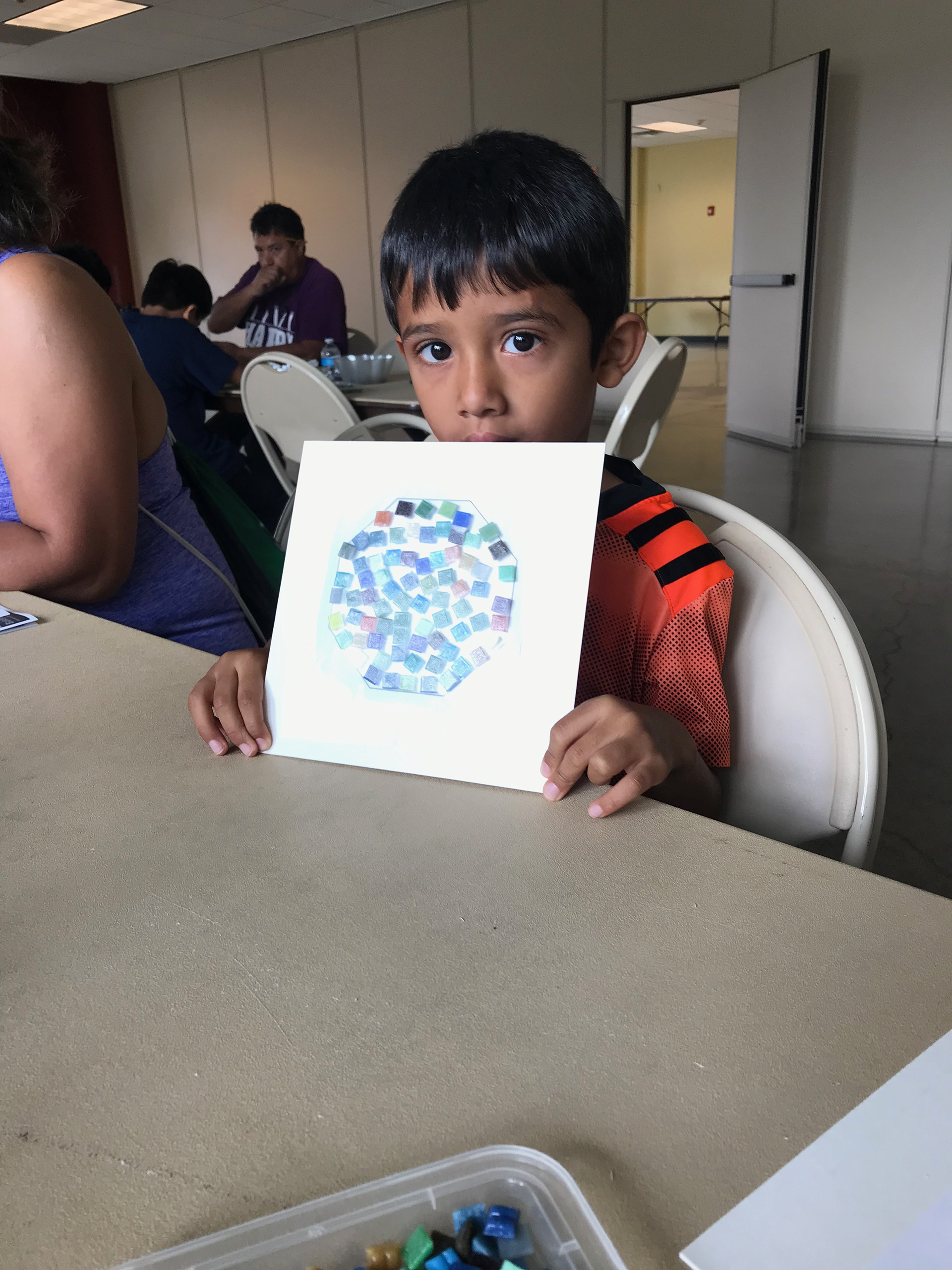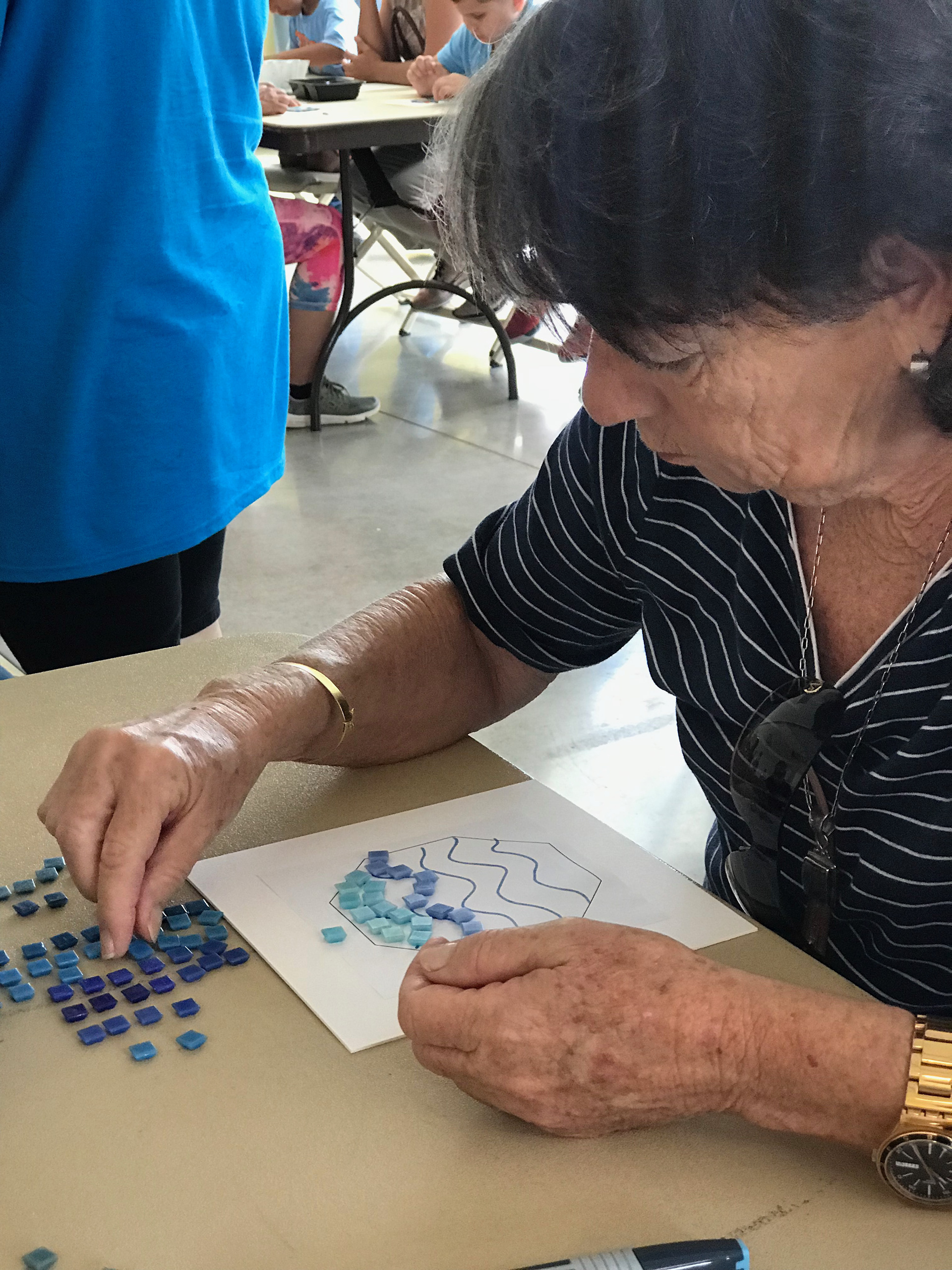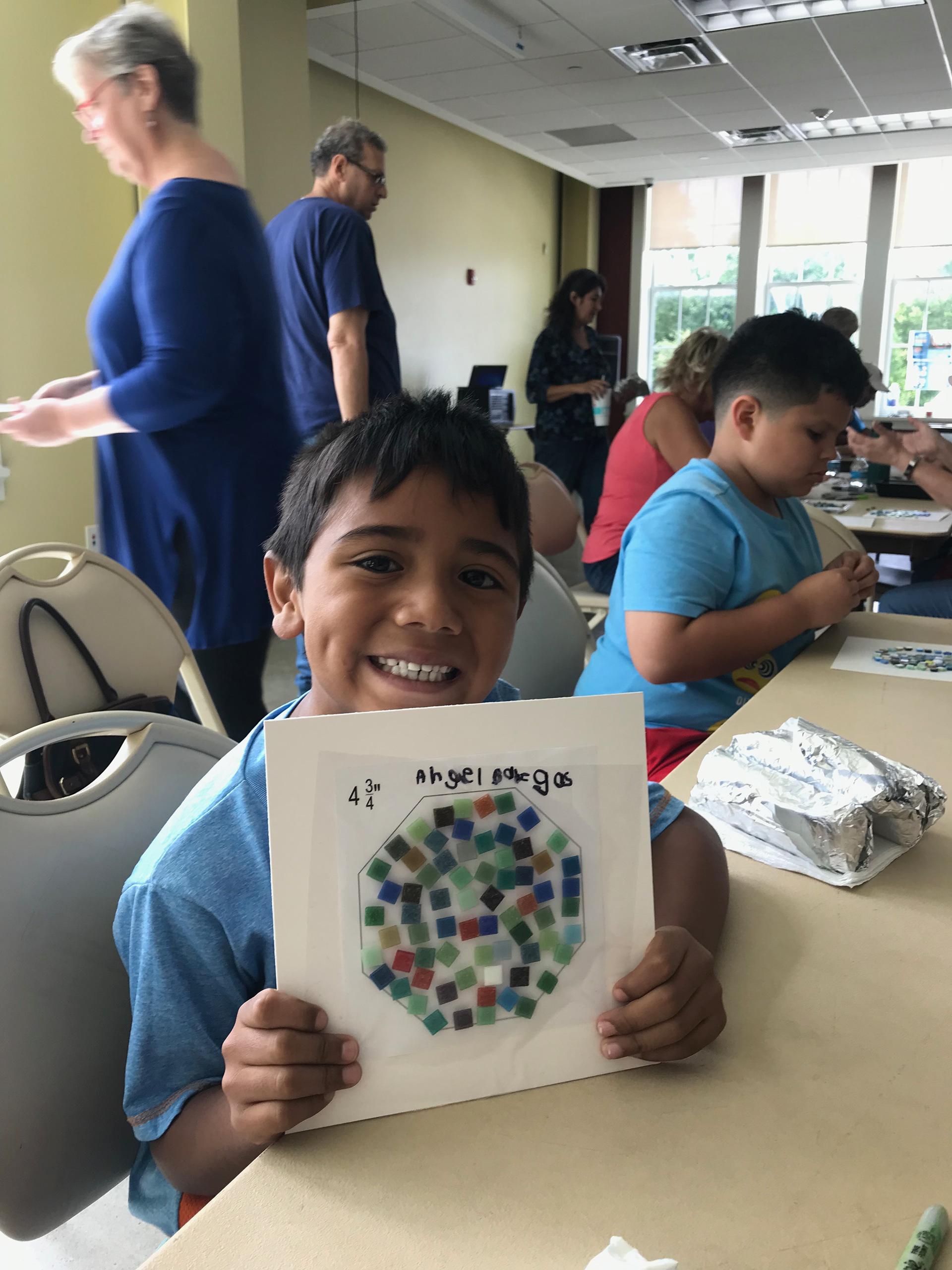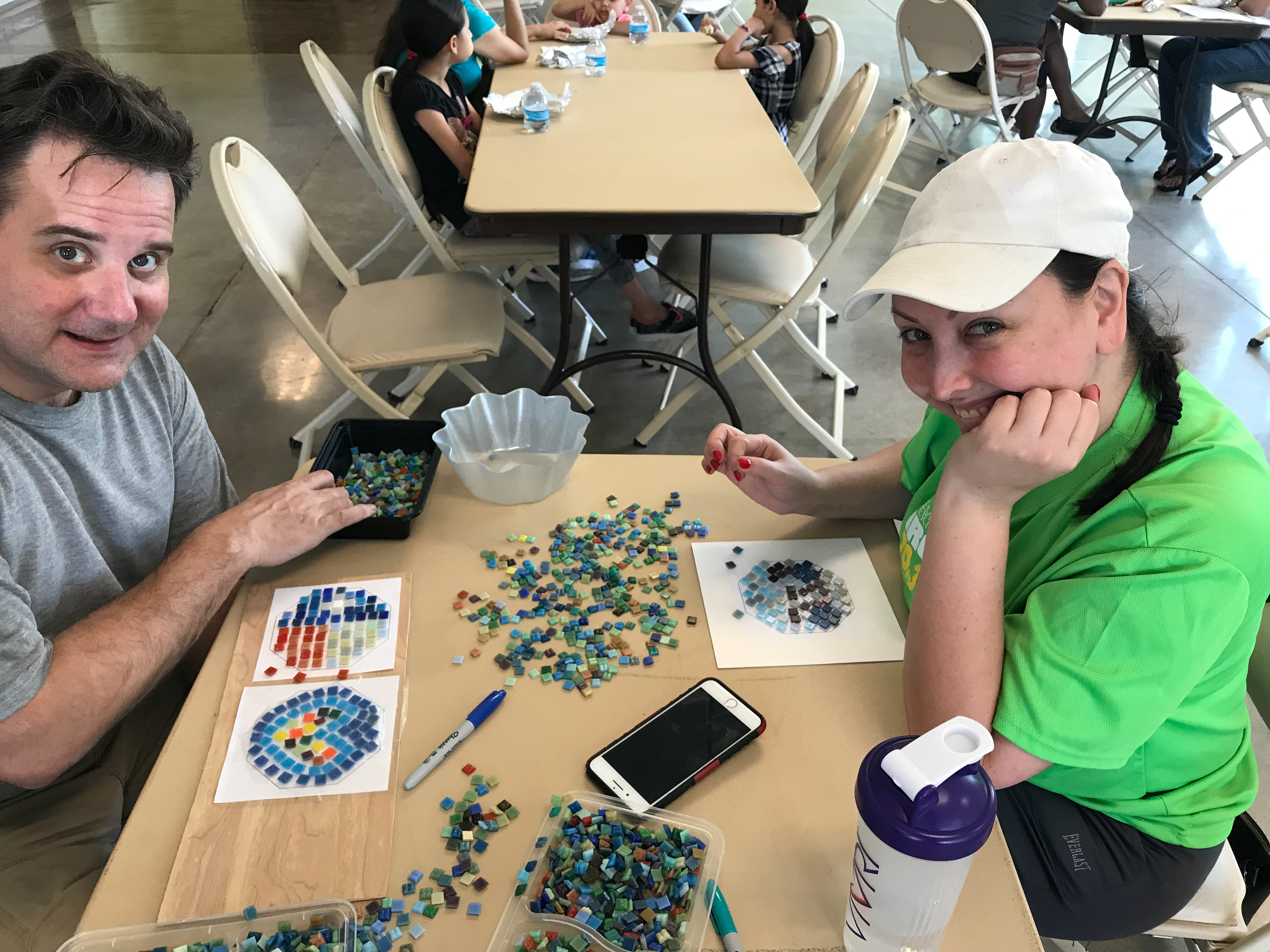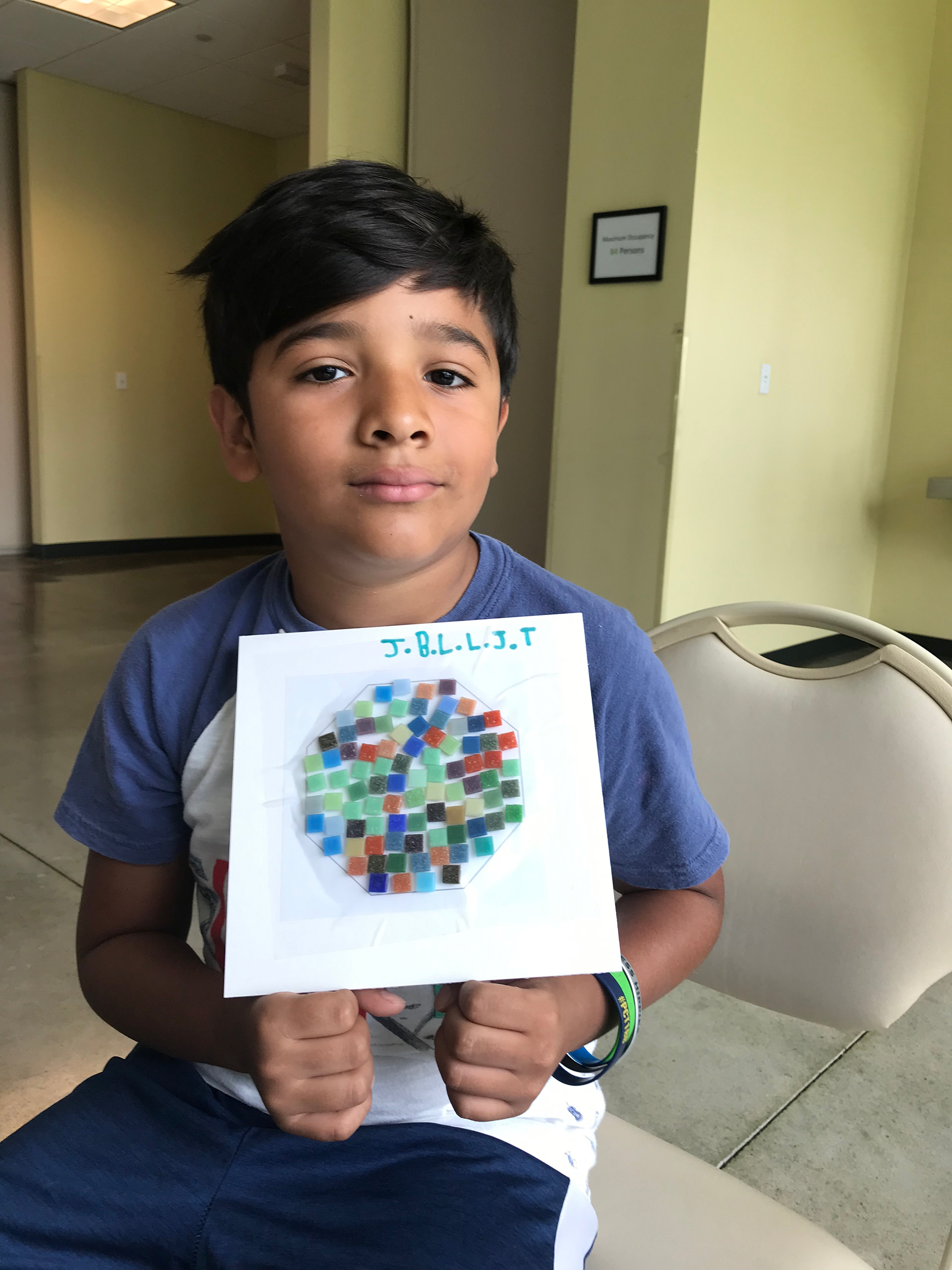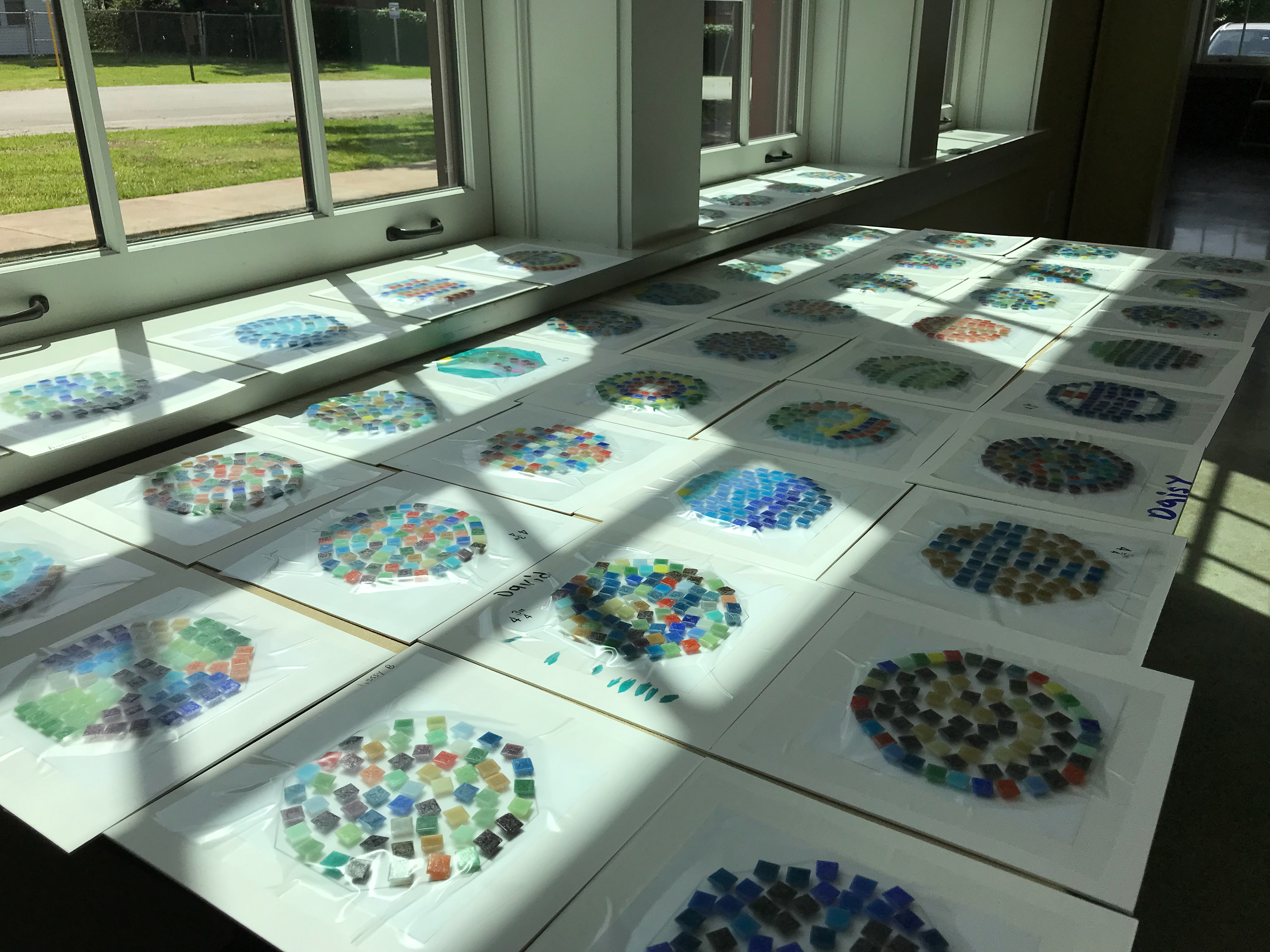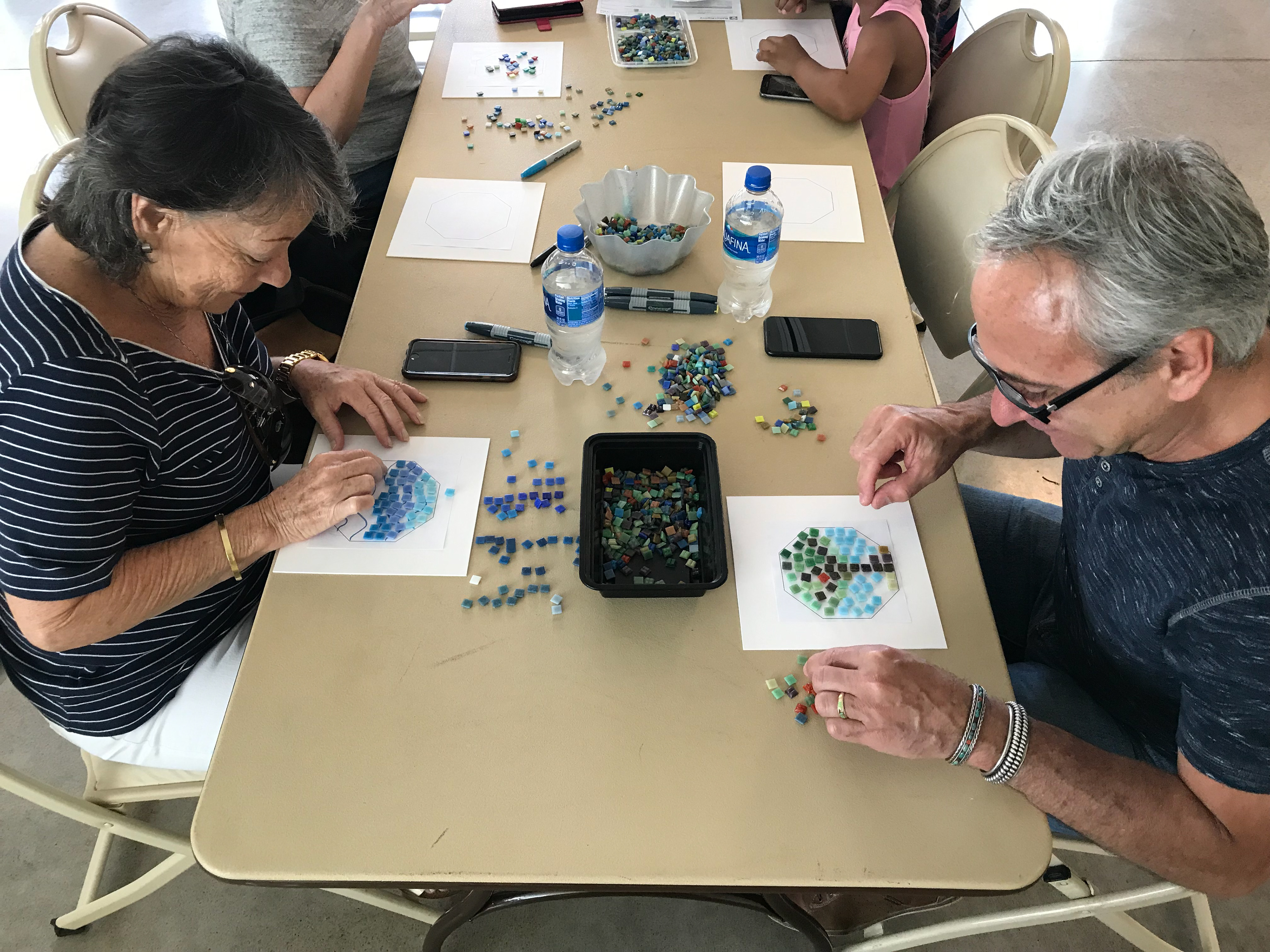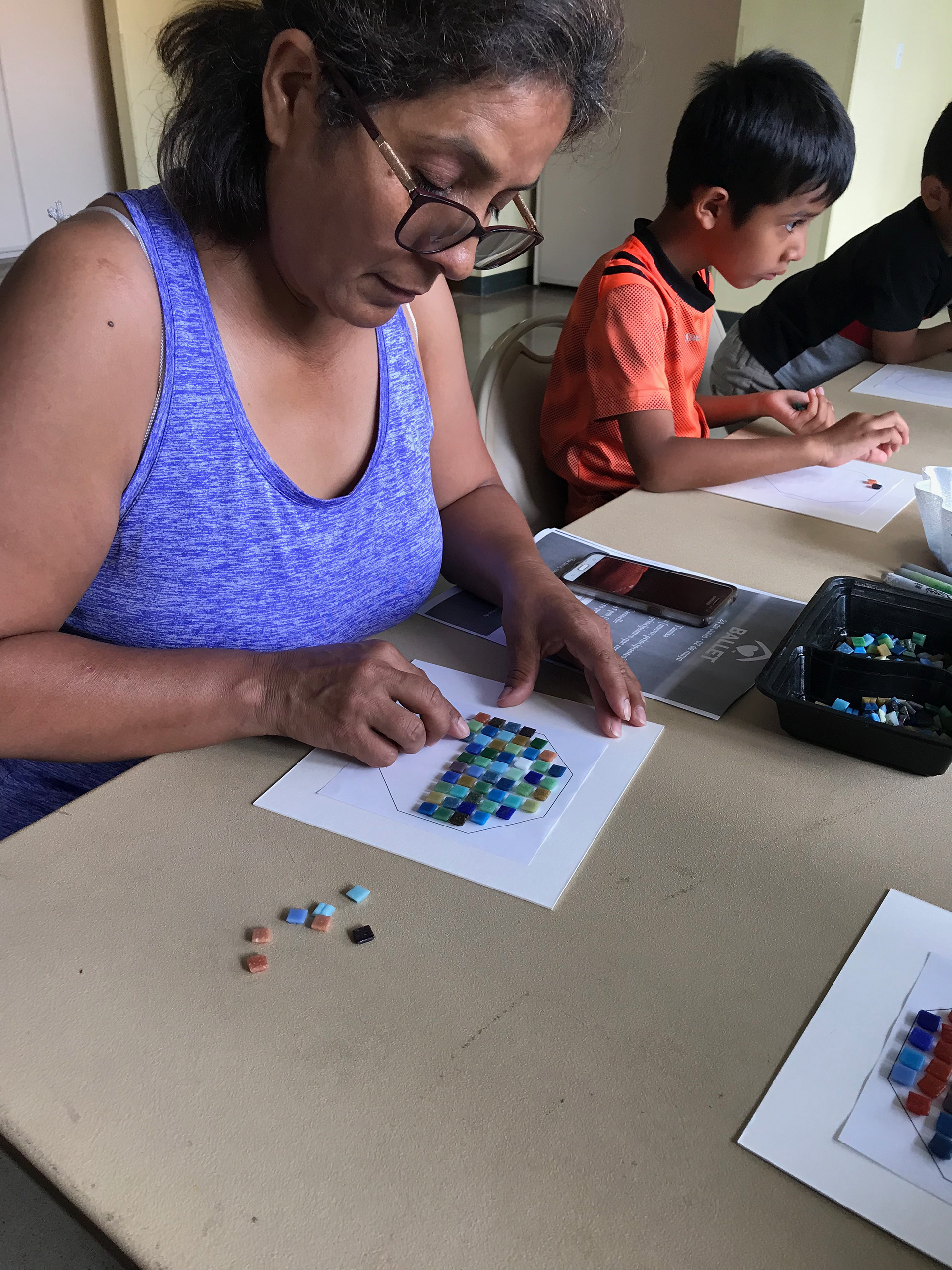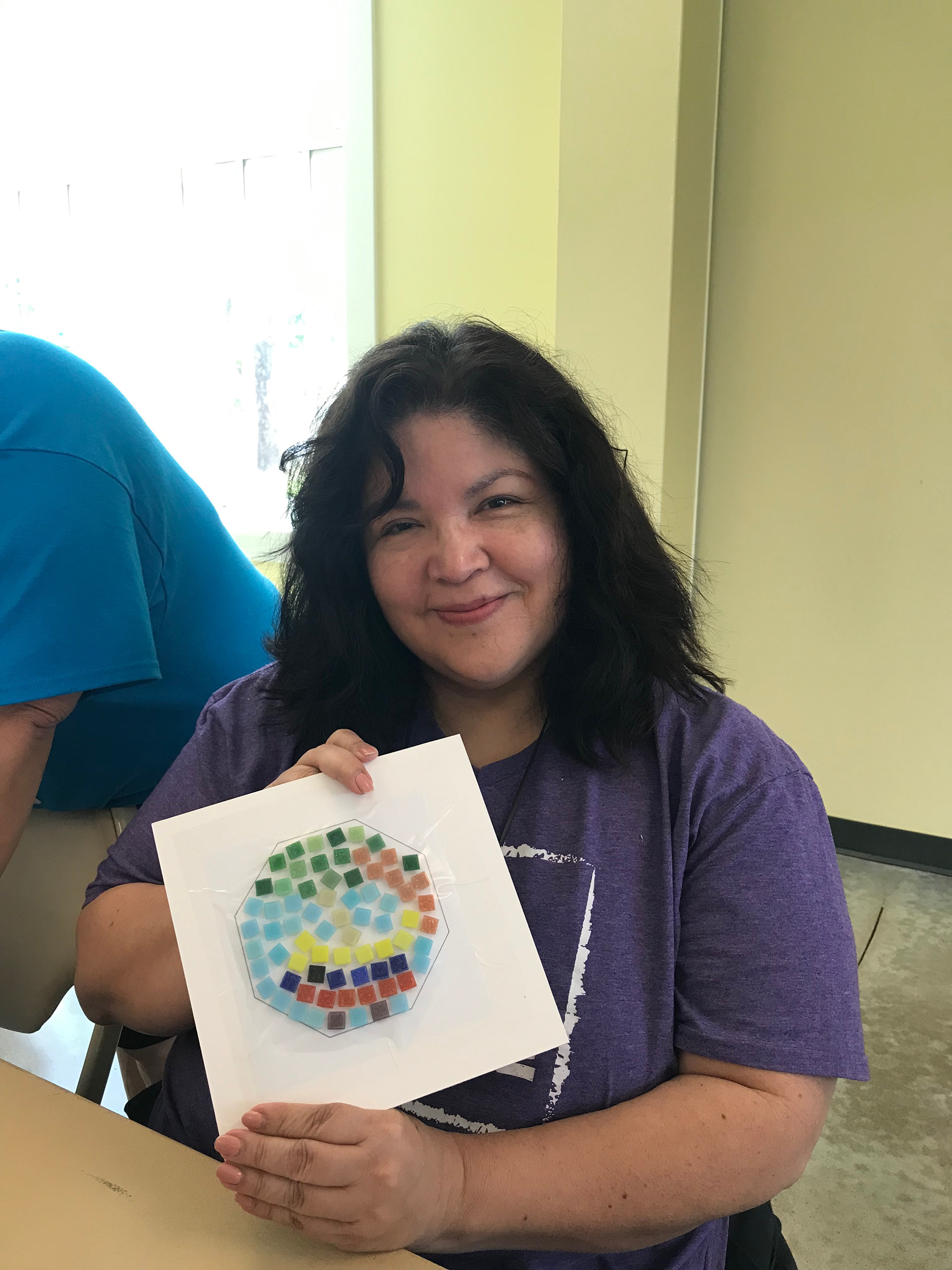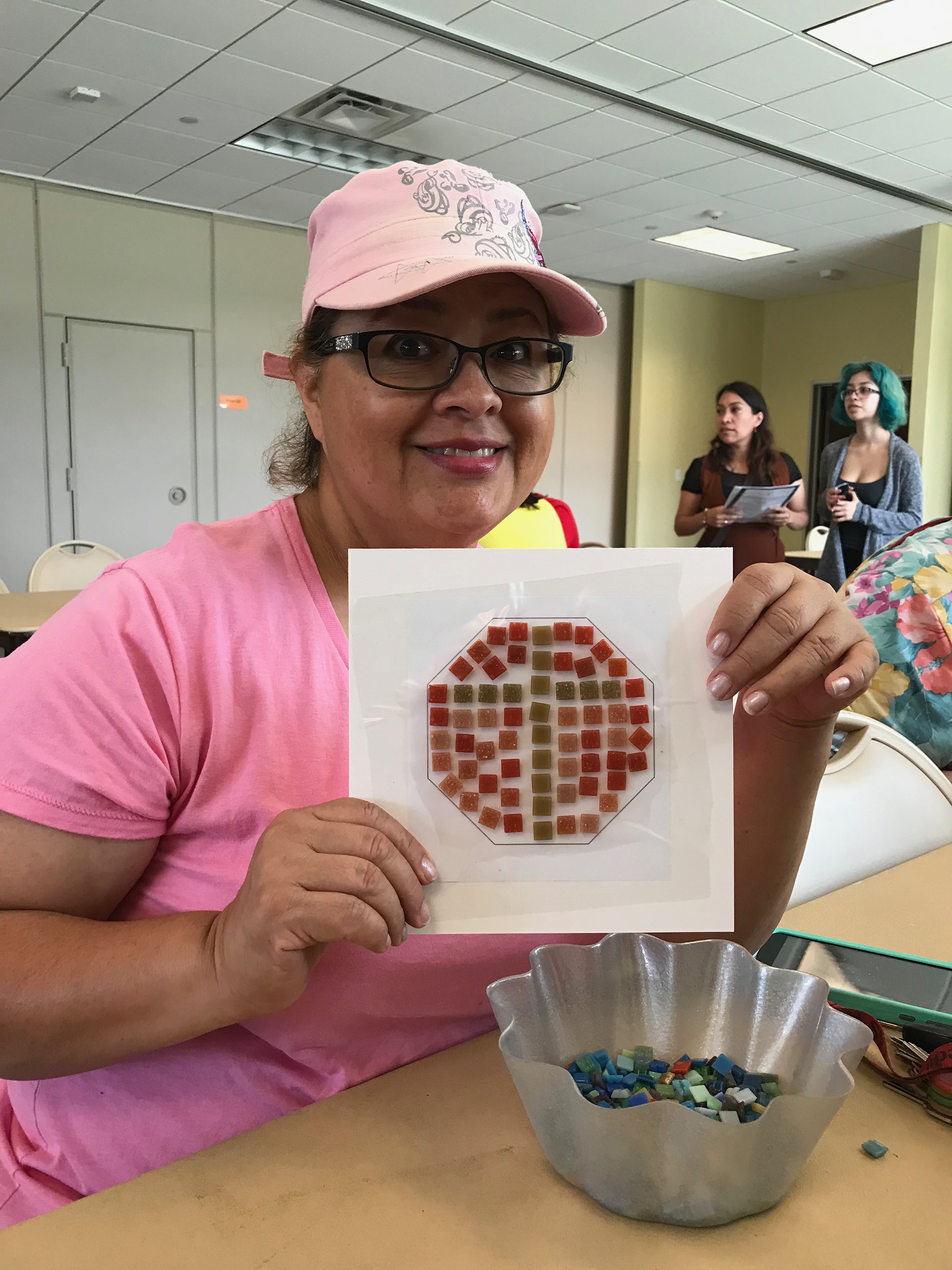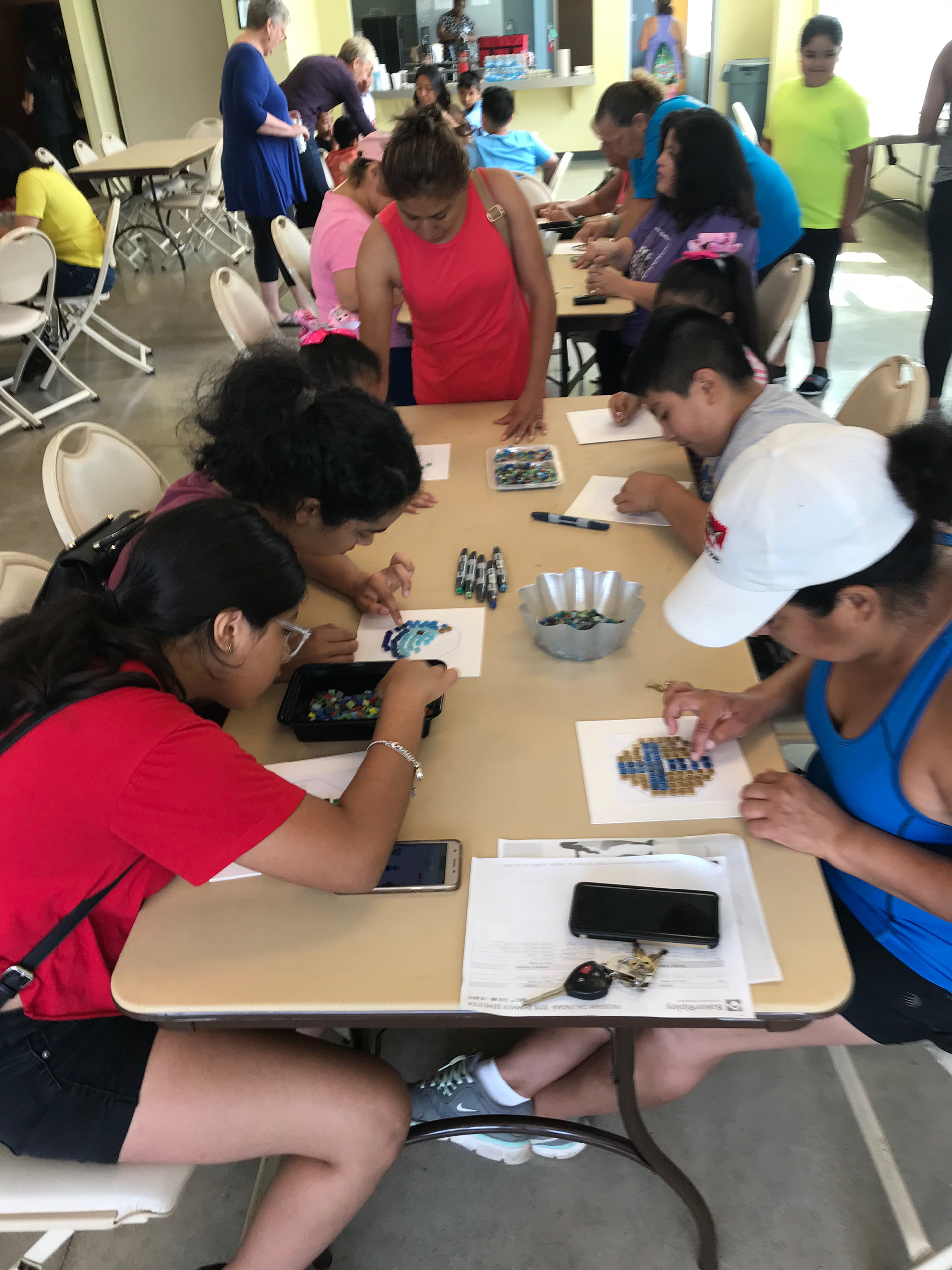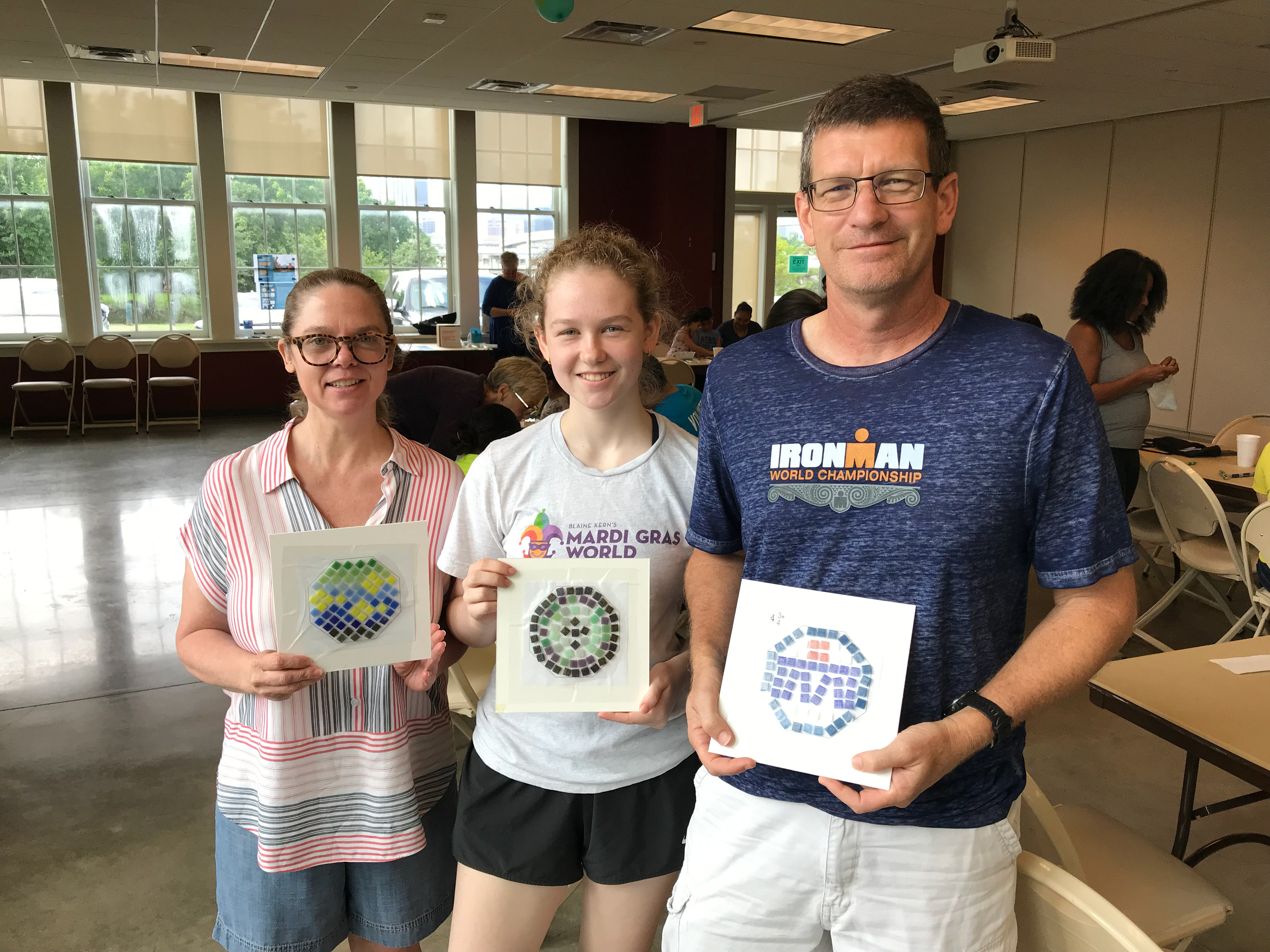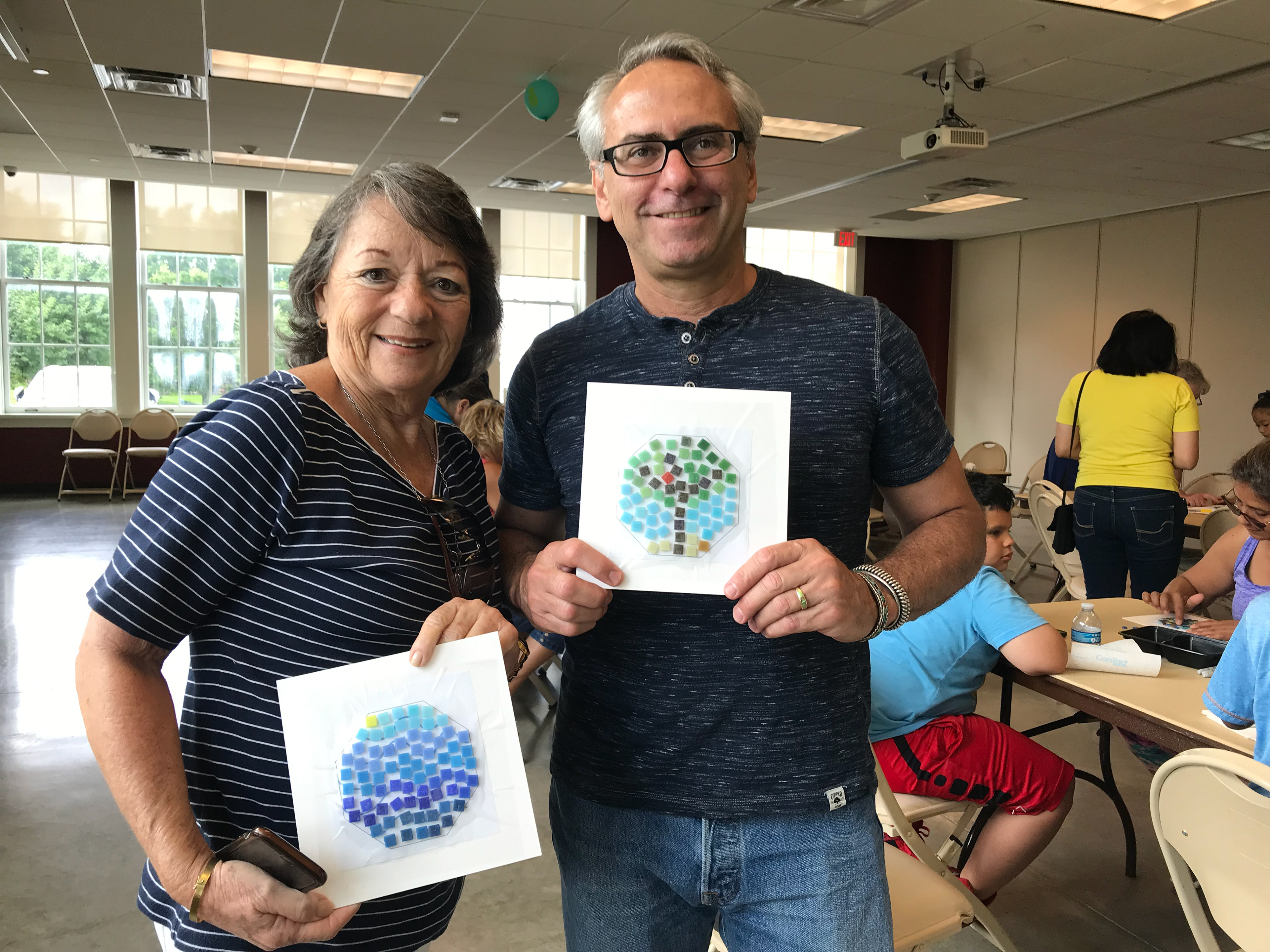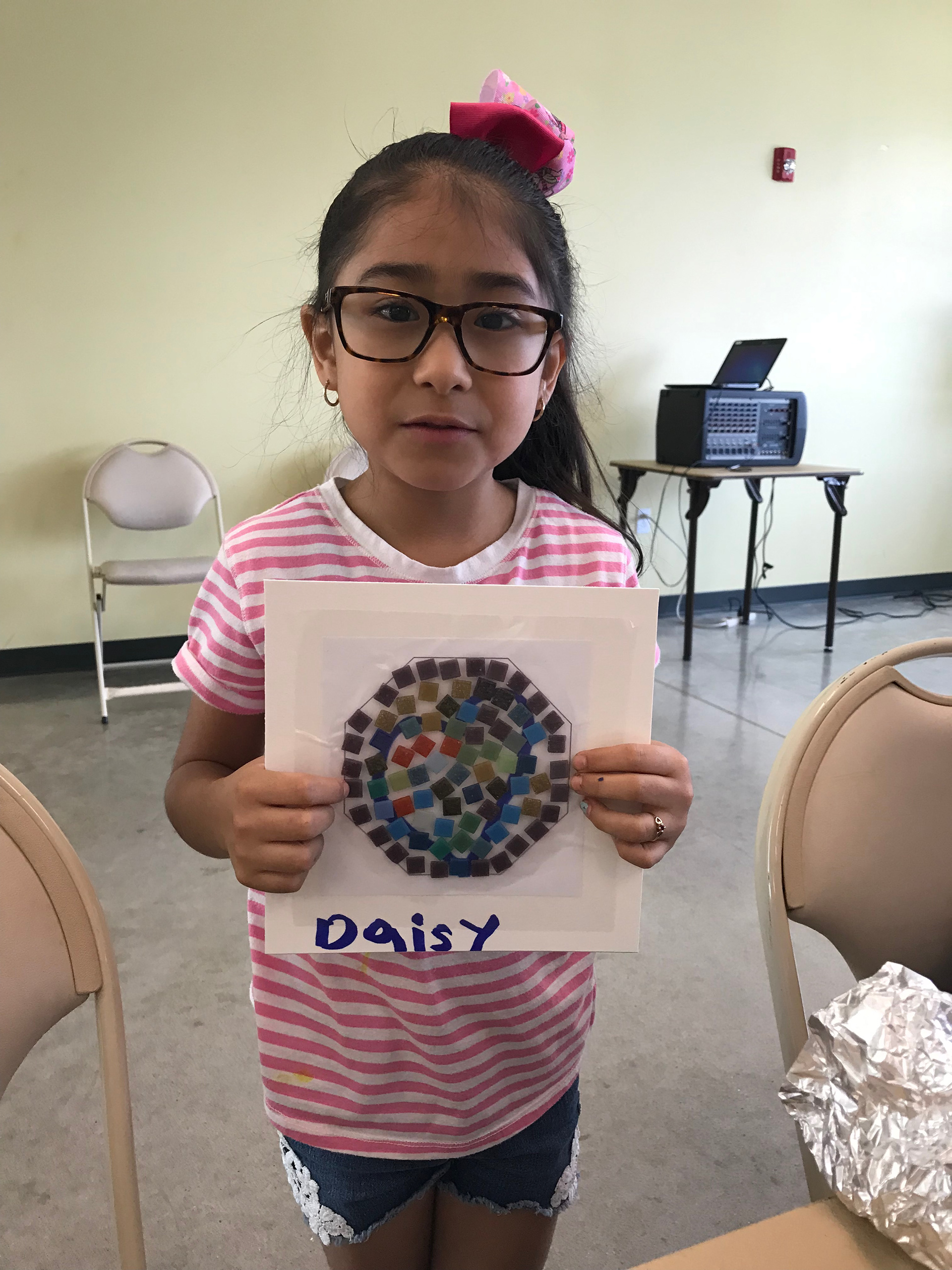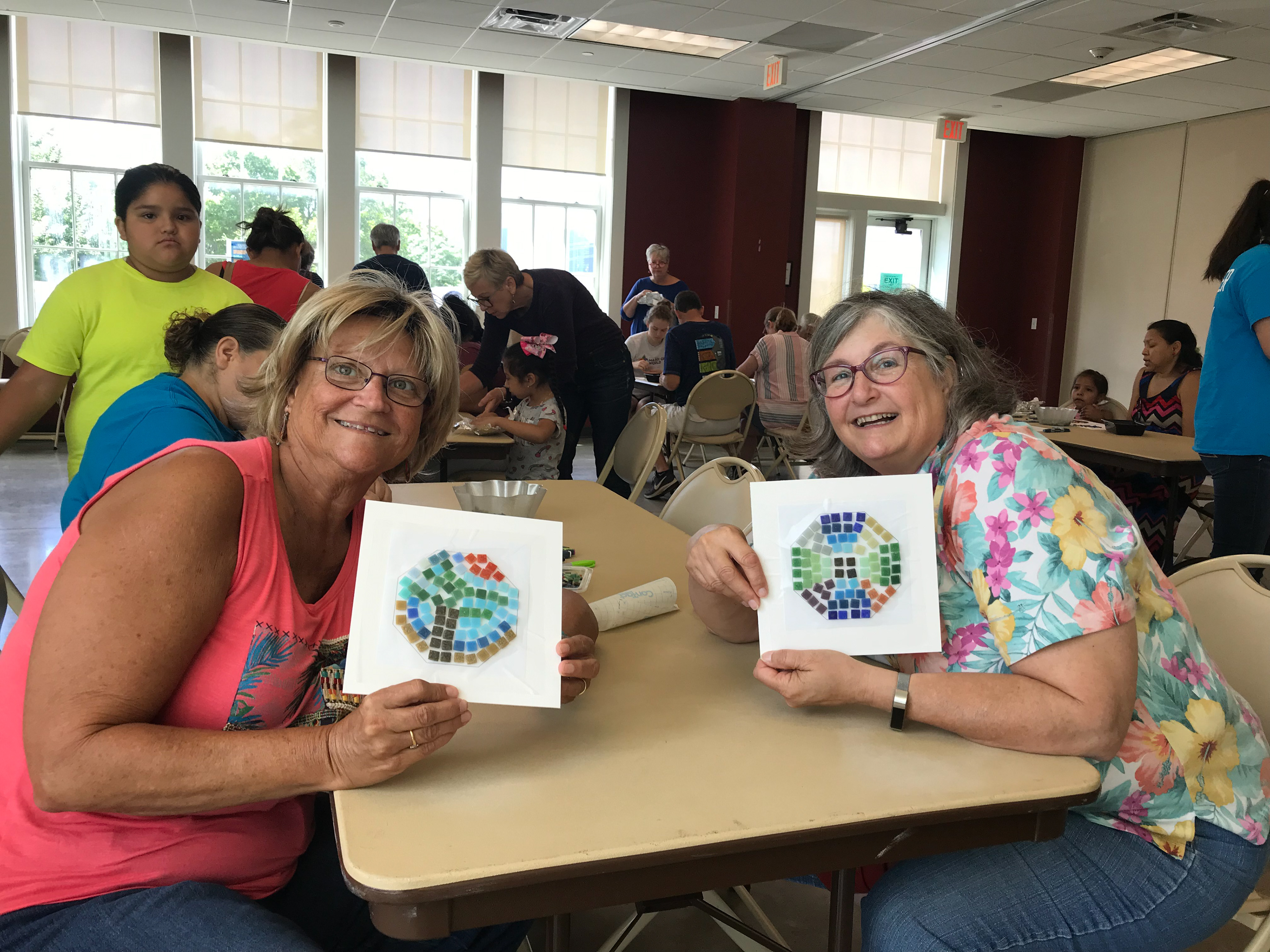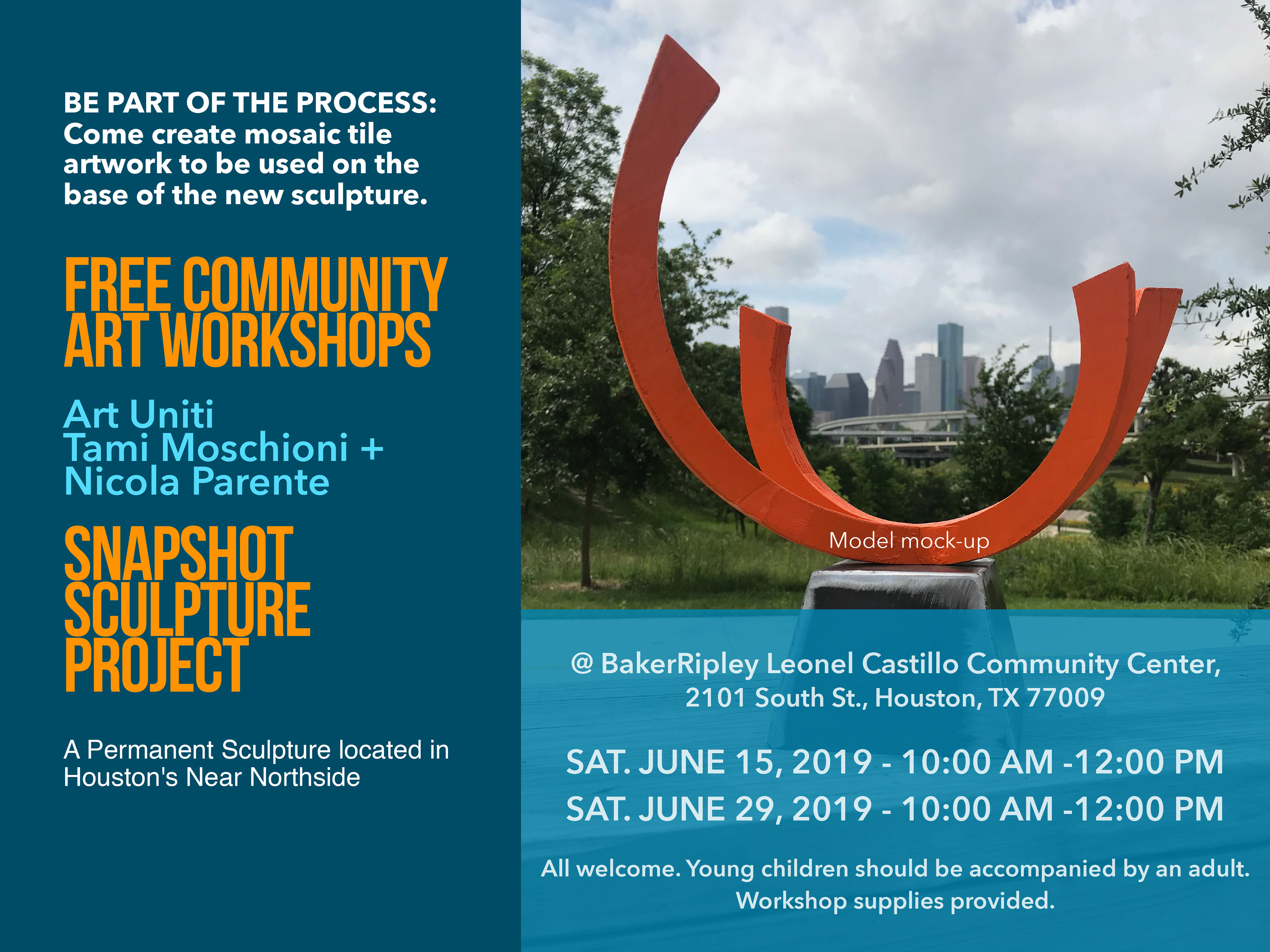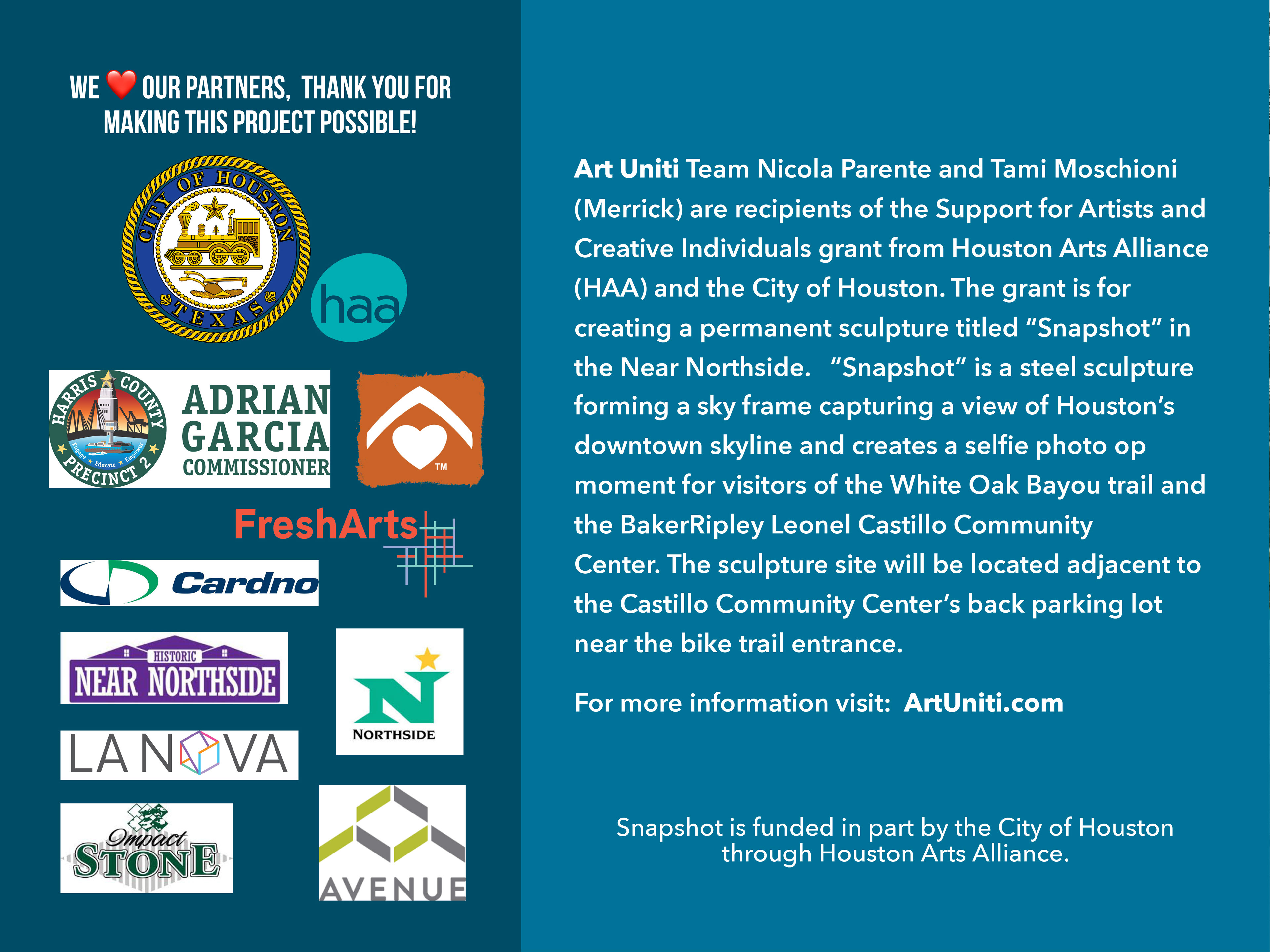 Art Uniti Team Nicola Parente and Tami Moschioni (Merrick) are recipients of the Support for Artists and Creative Individuals grant from Houston Arts Alliance (HAA) and the City of Houston. The grant is for creating a permanent sculpture titled "Snapshot" in the Near Northside.   "Snapshot" is a steel sculpture forming a sky frame capturing a view of Houston's downtown skyline and creates a selfie photo op moment for visitors of the White Oak Bayou trail and the BakerRipley Leonel Castillo Community Center.  The sculpture site is located adjacent to the Castillo Community Center's back parking lot near the bike trail entrance.   
The sculpture represents the celebration of community in Near Northside and the connection to Houston's downtown. The sculpture base will be concrete with mosaic tiles.  Tiles will be a wavy water pattern design with floating tile medallions.  Community workshops led by the artists' team will invite the public to create the medallion mosaics to be incorporated into the base.  The water pattern winks at Houston's nickname "Bayou City" and the adjacent bayou.   
The sky frame will be engineered and mounted to the concrete tiled base.  It will be two intersecting arcs designed to capture the view of the Houston skyline and encourage visitors to snap a selfie of the sculpture, skyline and themselves.   
A permanent plaque will provided thanking all sponsors, HAA and the City of Houston for generous funding and include a brief statement about the artistic content and selfie photo op moment.   
Our project concludes with a fall celebration to unveil the sculpture including a ribbon cutting ceremony.   All participants in the sculpture process, sponsors and the general public will be invited.  Post celebration, visitors at the White Oak Bayou trails and the Castillo Community Center will continue to encounter the sculpture for many years to come.  "Snapshot" will reflect the City of Houston's intent to invest in this community and celebrate the residents of the Northside neighborhood. 
Though we have secured partial funding for this project, we are looking for in-kind donations and additional funding to make this project a success. We are working with Precinct 2 for permissions and planning of a concrete pad leading visitors from the trail to the artwork.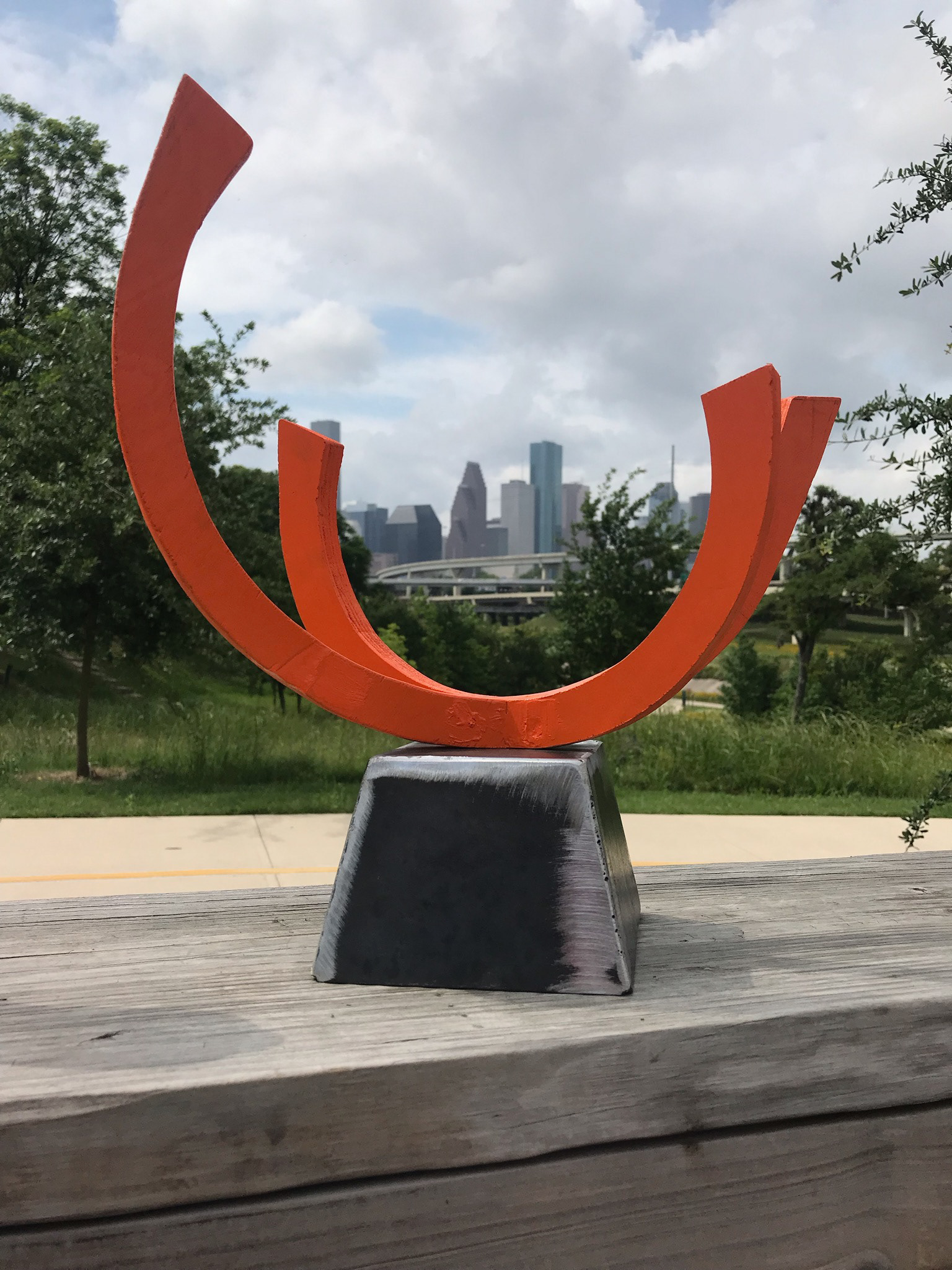 SNAPSHOT sculpture project would not be possible without our partners, THANK YOU!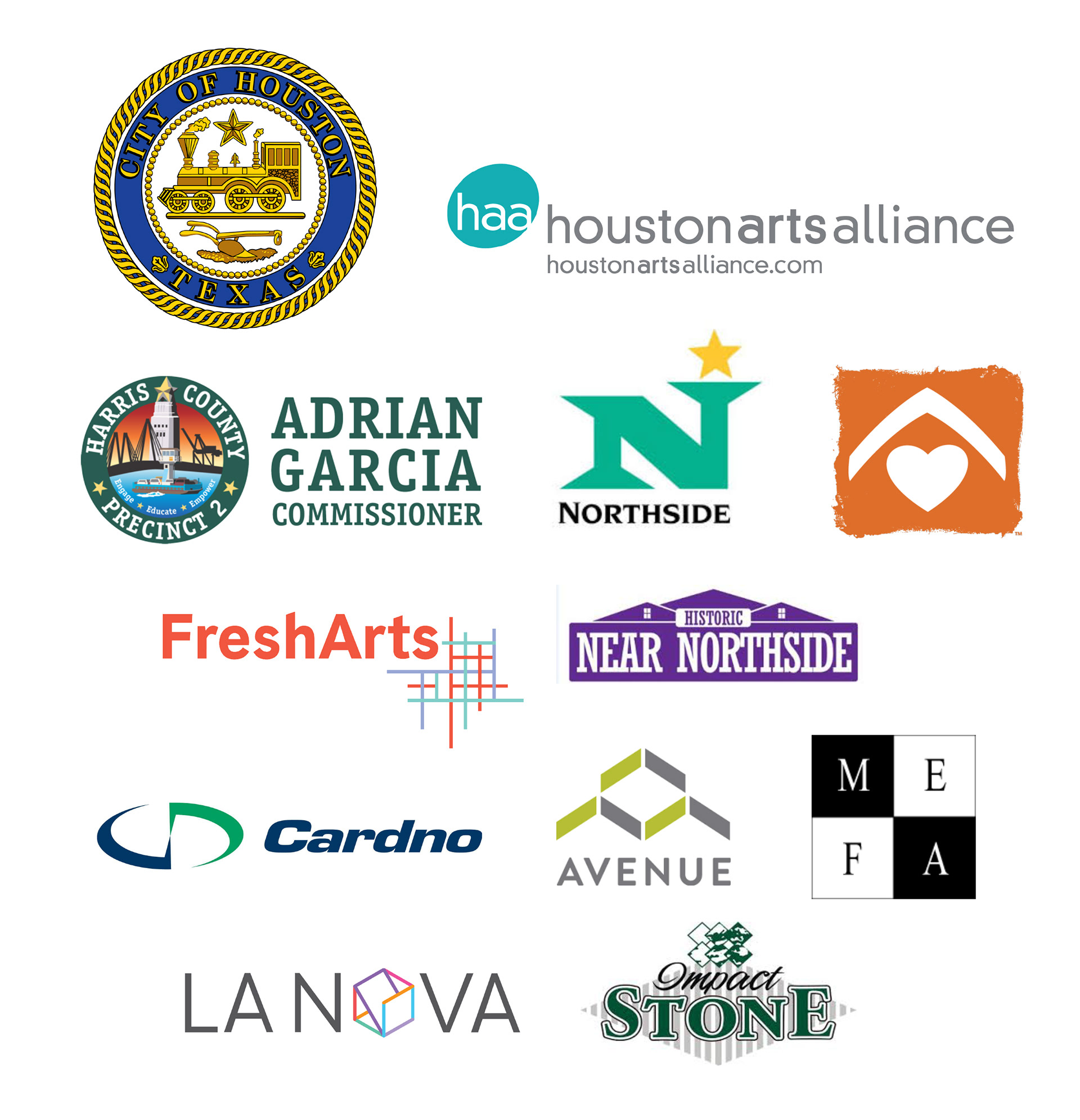 Snapshot is funded in part by the City of Houston through Houston Arts Alliance.