"Scaped Senses" is an outdoor civic art installation in Houston's Near Northside located at 3517 Irvington across from Moody Park. We invited the community to participate in our family art workshops to create poetic, painted PVC grasses which align walking paths. Visitors meander the labyrinth to a monumental, woven basket sculpture. The artistic team of
Tami Merrick
and
Nicola Parente
 created a meditative, healing, color field, art installation embracing cultural diversity and weaving community.
The results? Over 300 community volunteers made Scaped Senses possible. Community workshops created over 1,700 painted PVC grass strands that surrounded the labyrinth. Over 600 feet of recycled vinyl signs were painted by YES Prep East End art students with art instructor Michael Healey. The painted vinyls were woven into the central sculpture basket by community volunteers.  
"Scaped Senses" is a site specific installation funded in part by grants from the City of Houston through
Houston Arts Alliance
, in partnership with fiscal sponsor
Fresh Arts
,
Avenue Community Development Corporation
and
WITS Writers in the Schools
.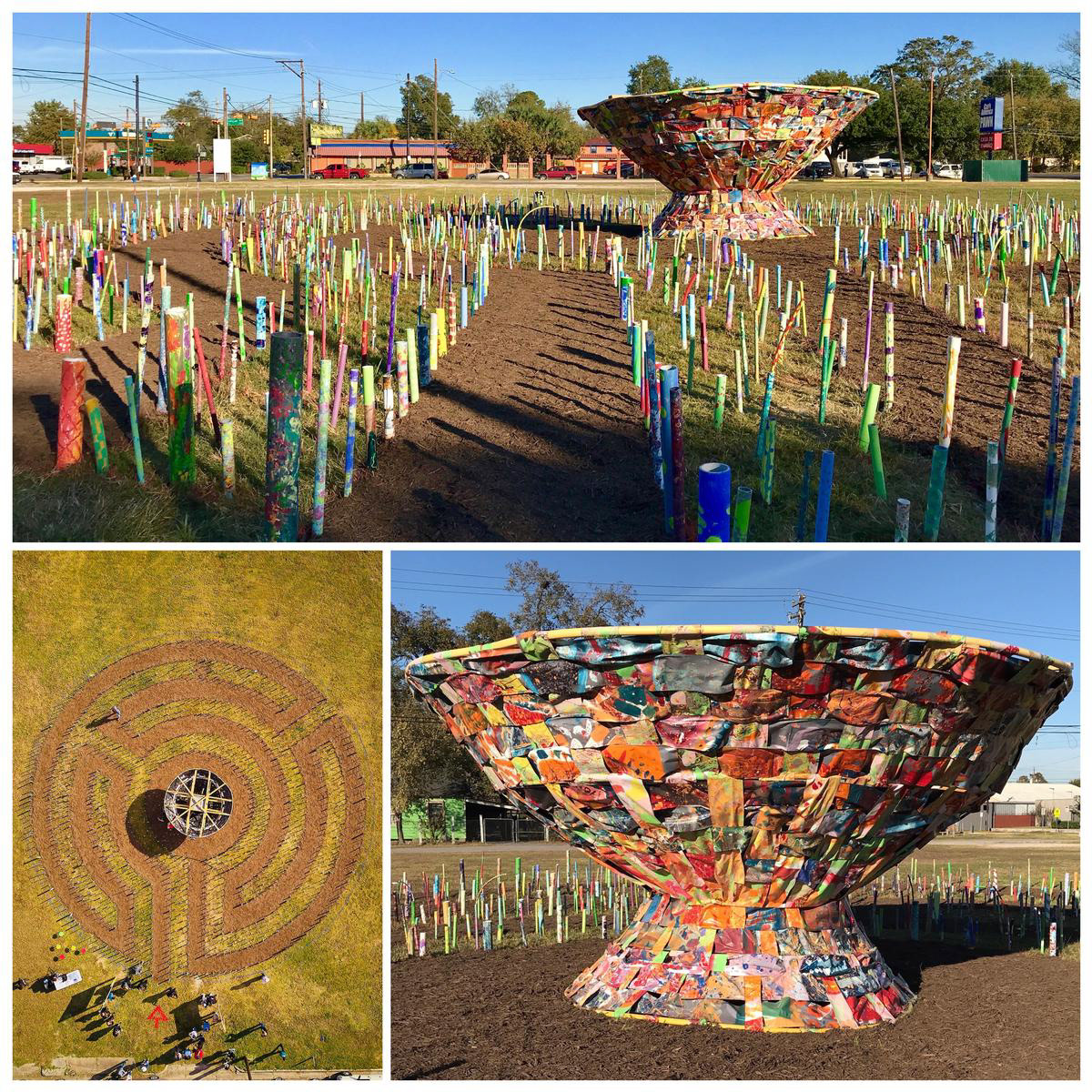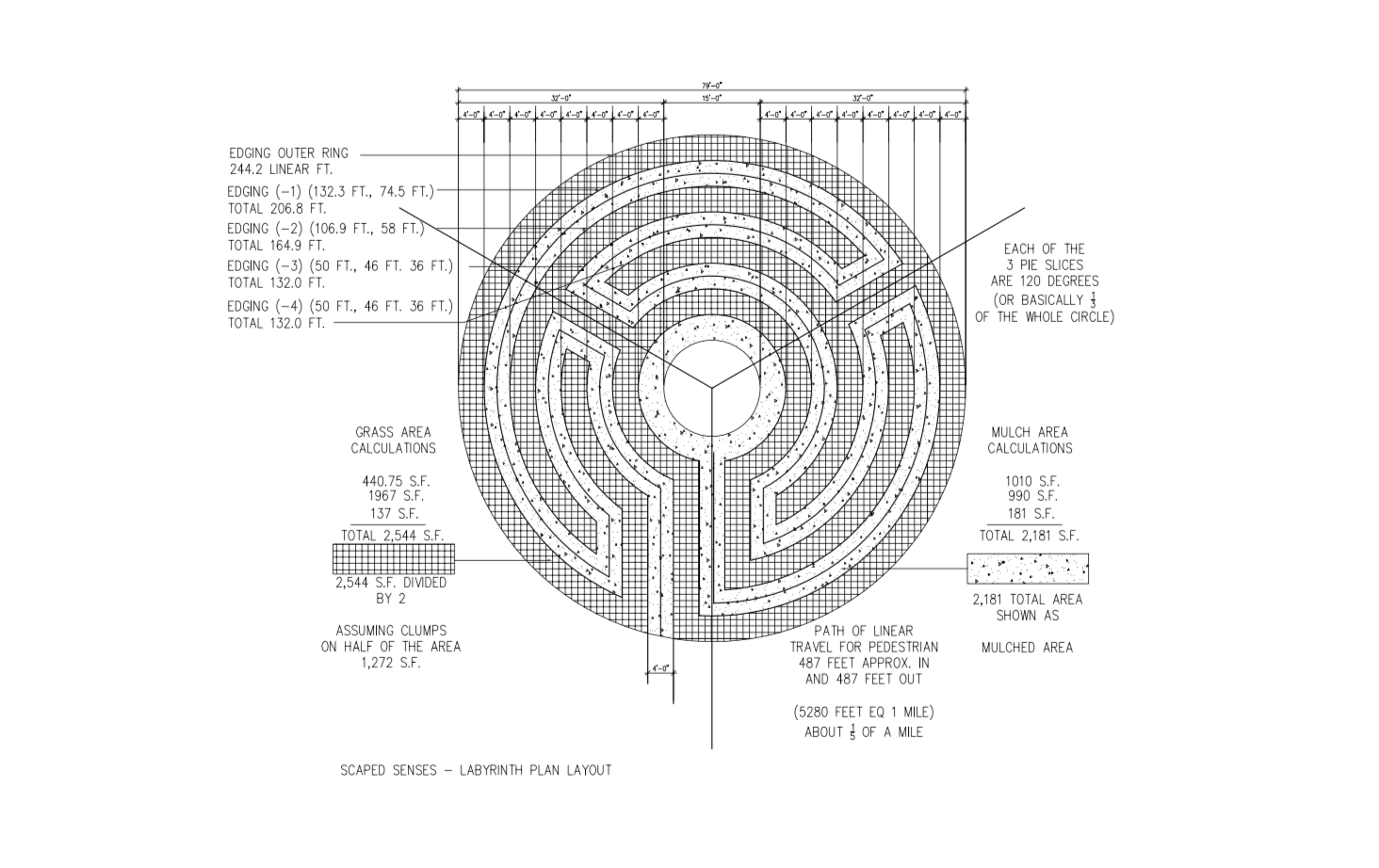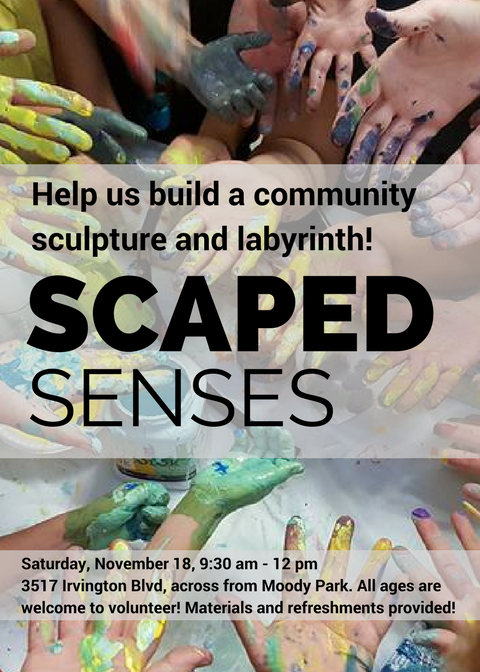 Community workshops held in Nicola's studio. Over 1,700 mostly recycled PVC pipes used.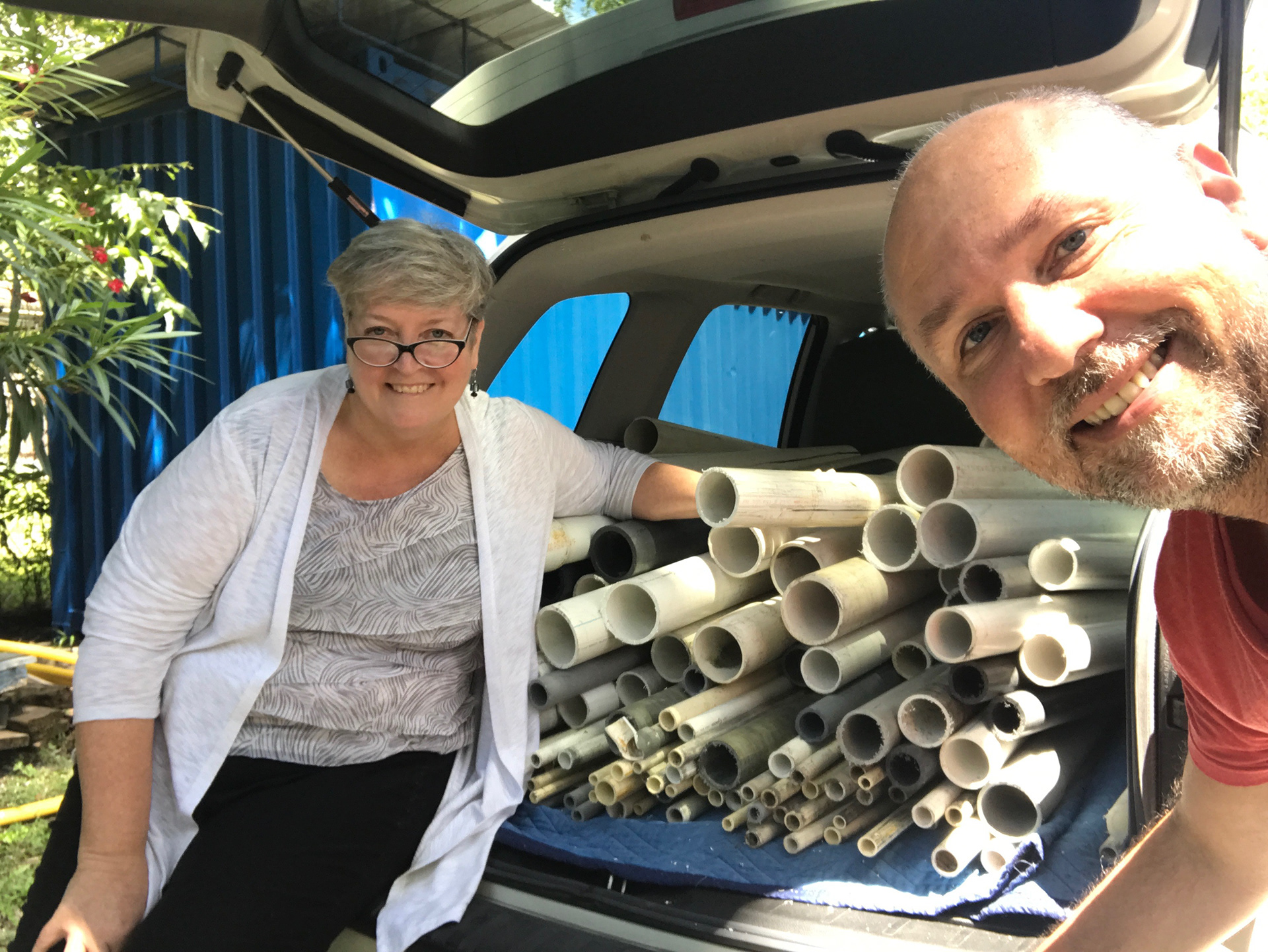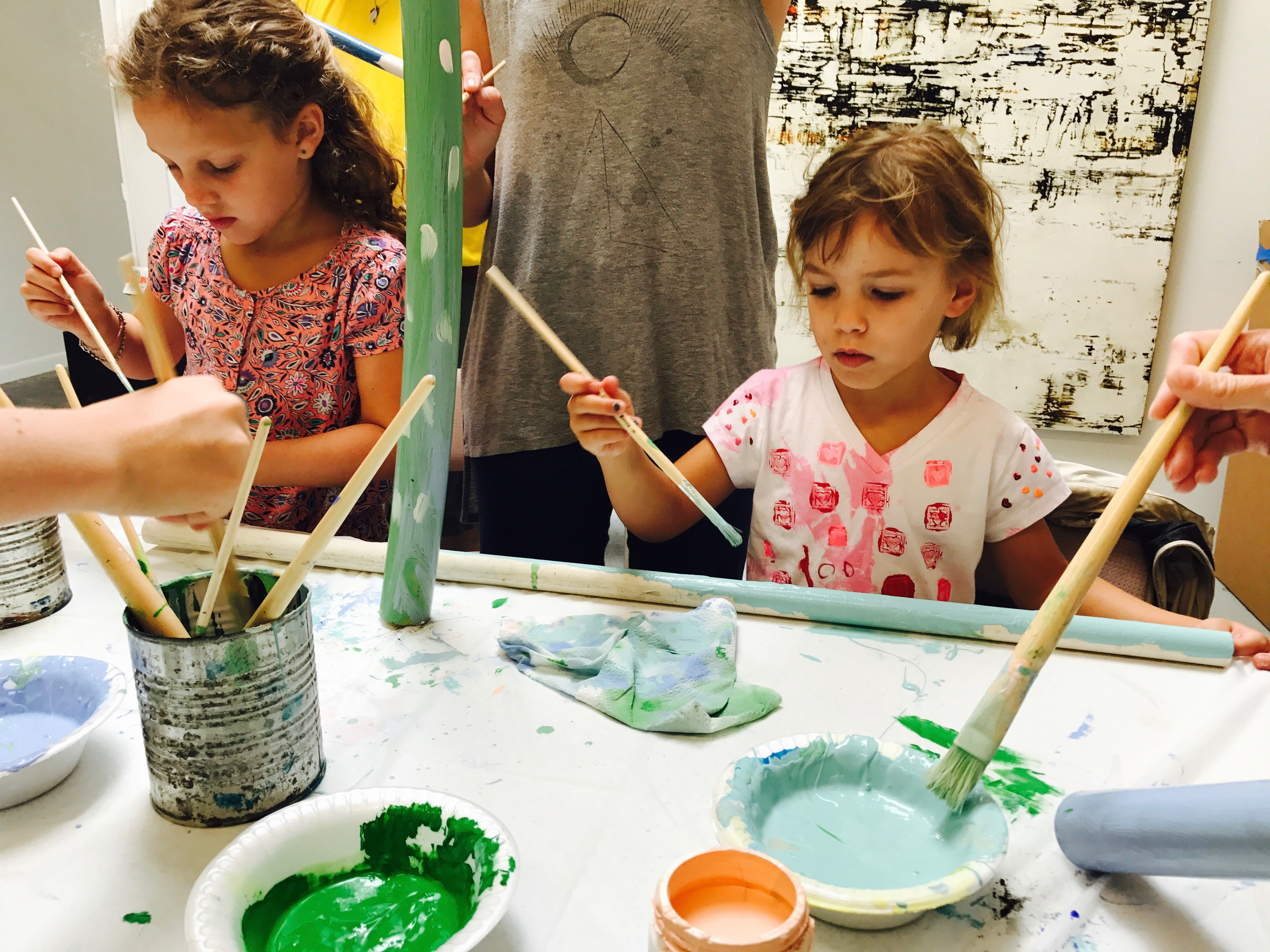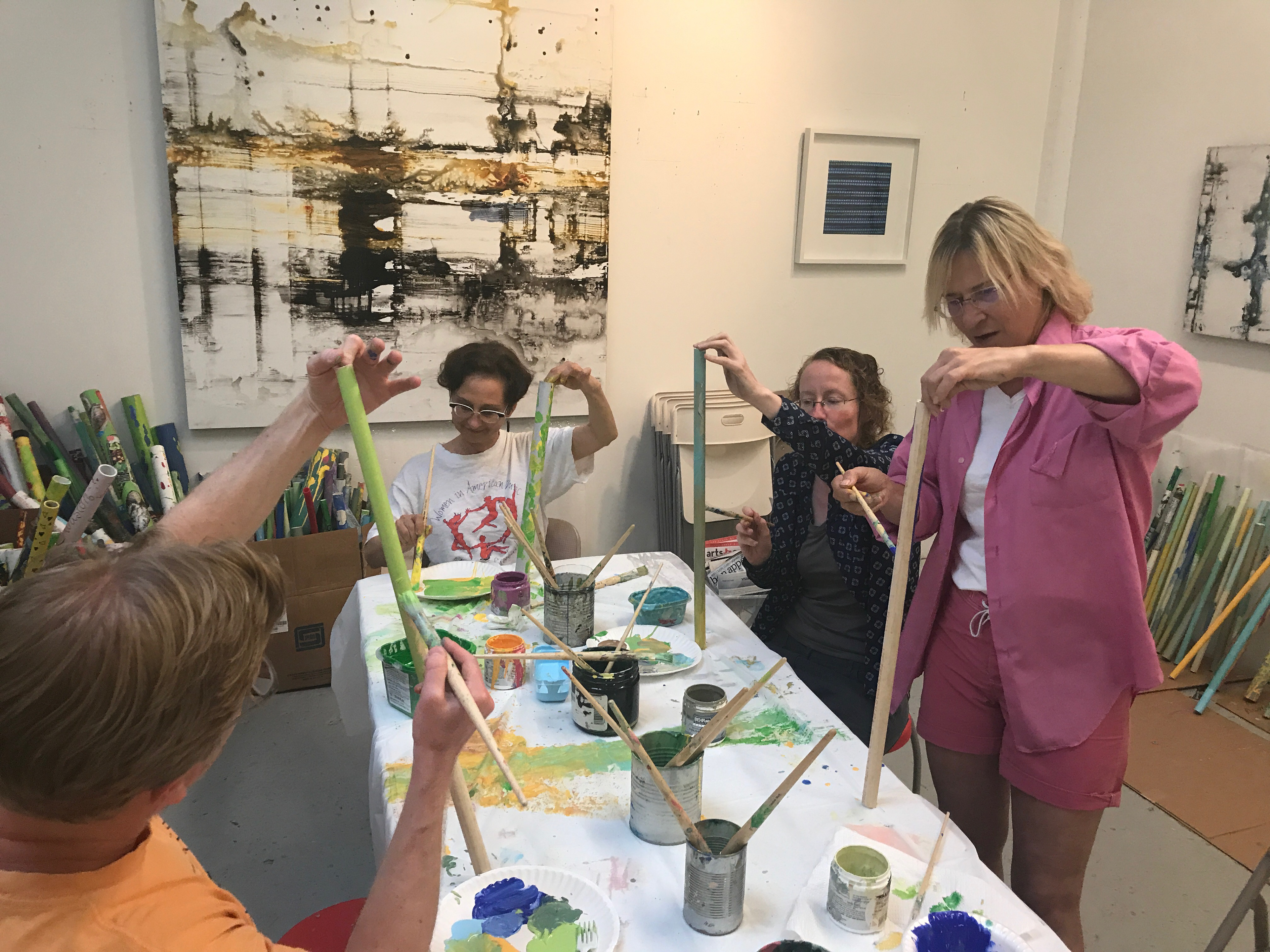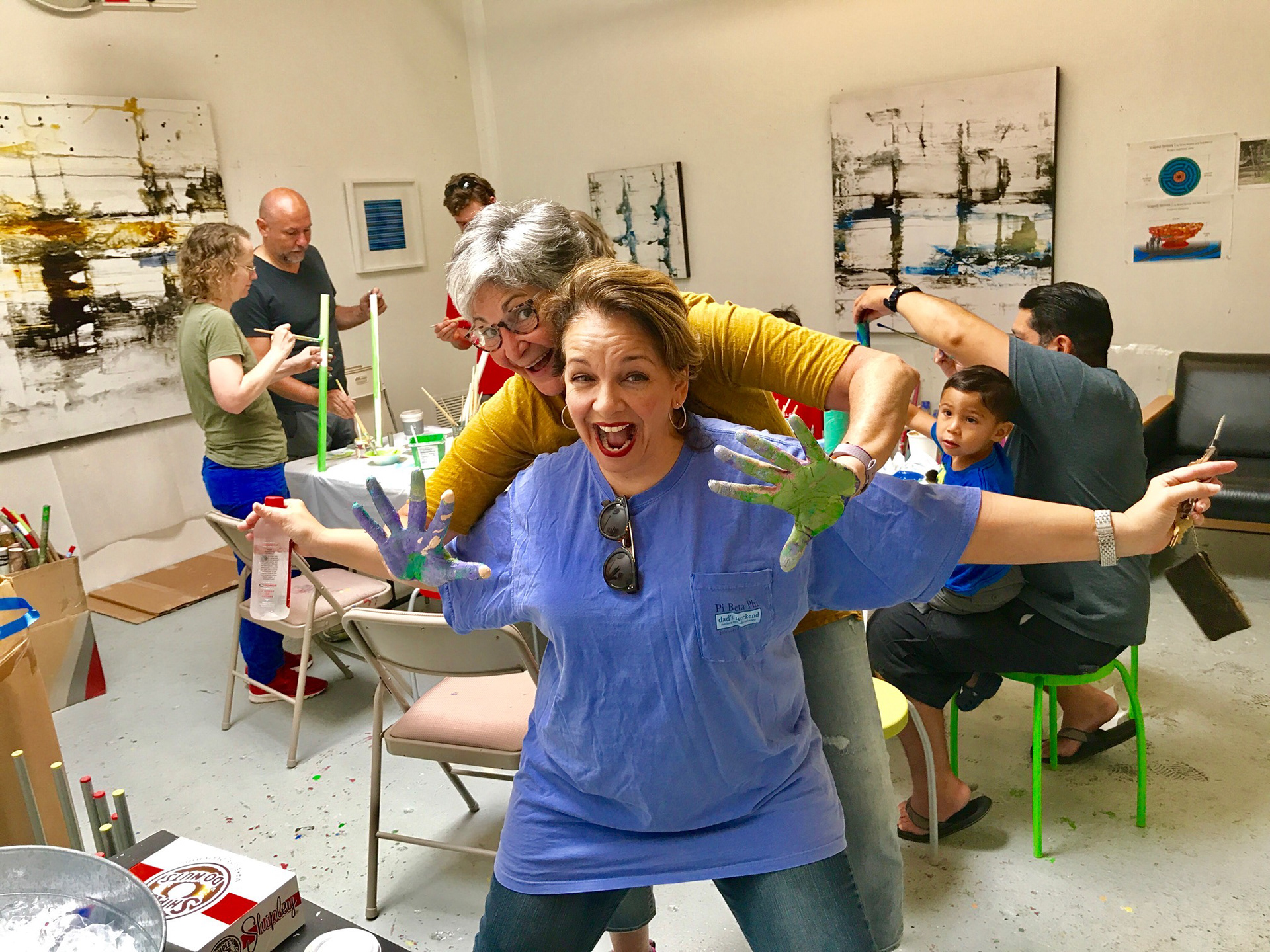 Construction of the sculpture basket framing in Tami's studio and later on site.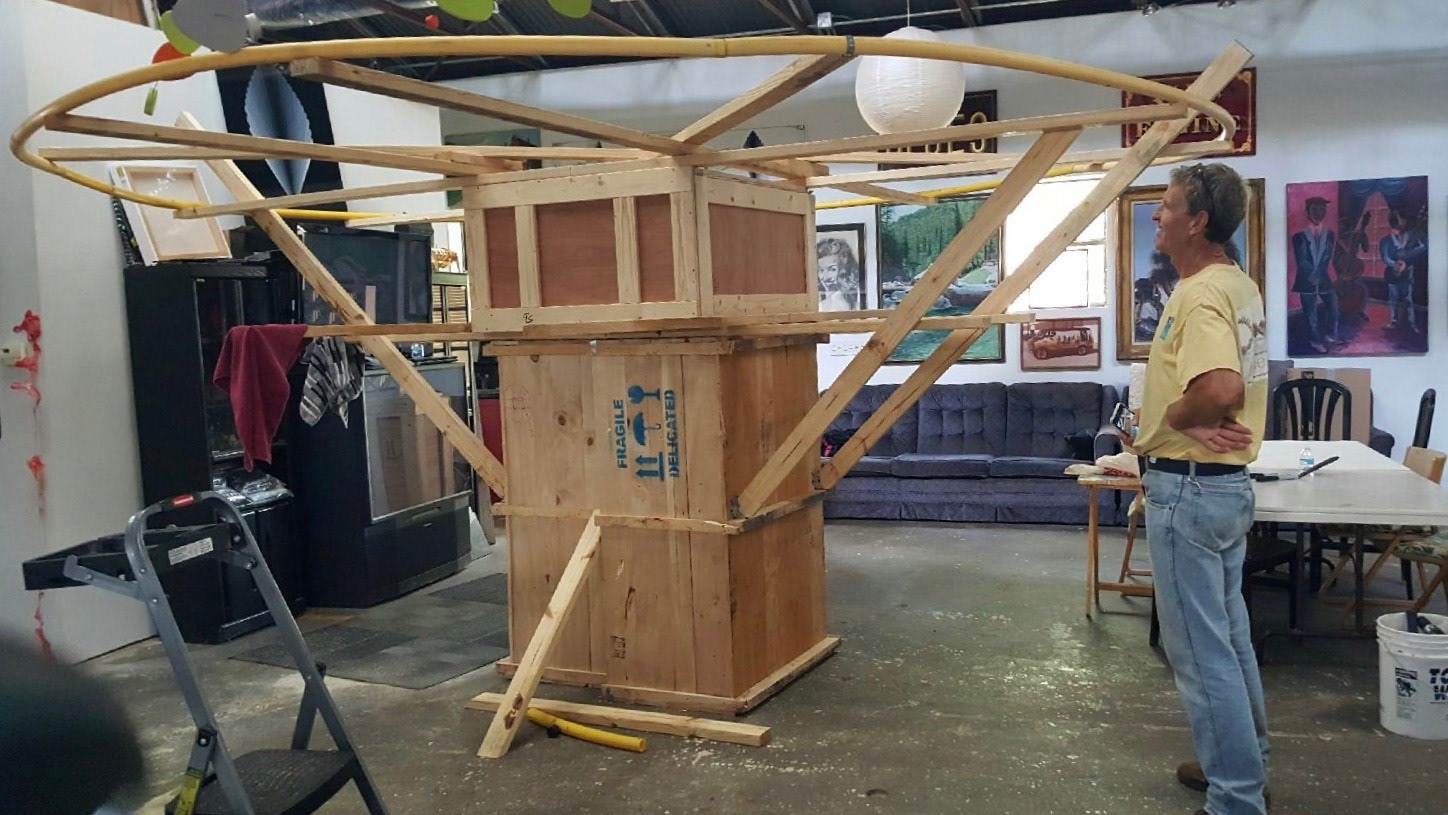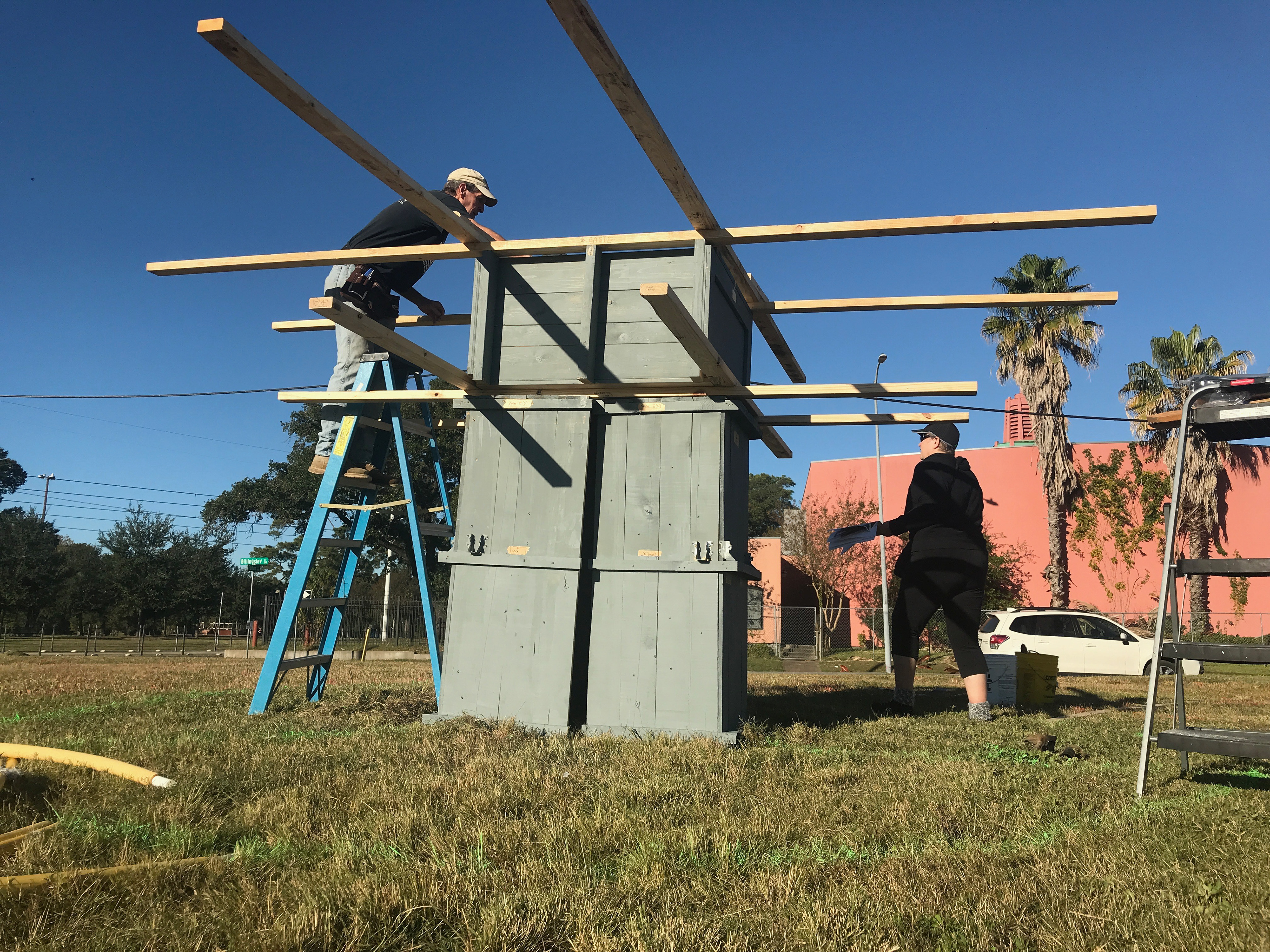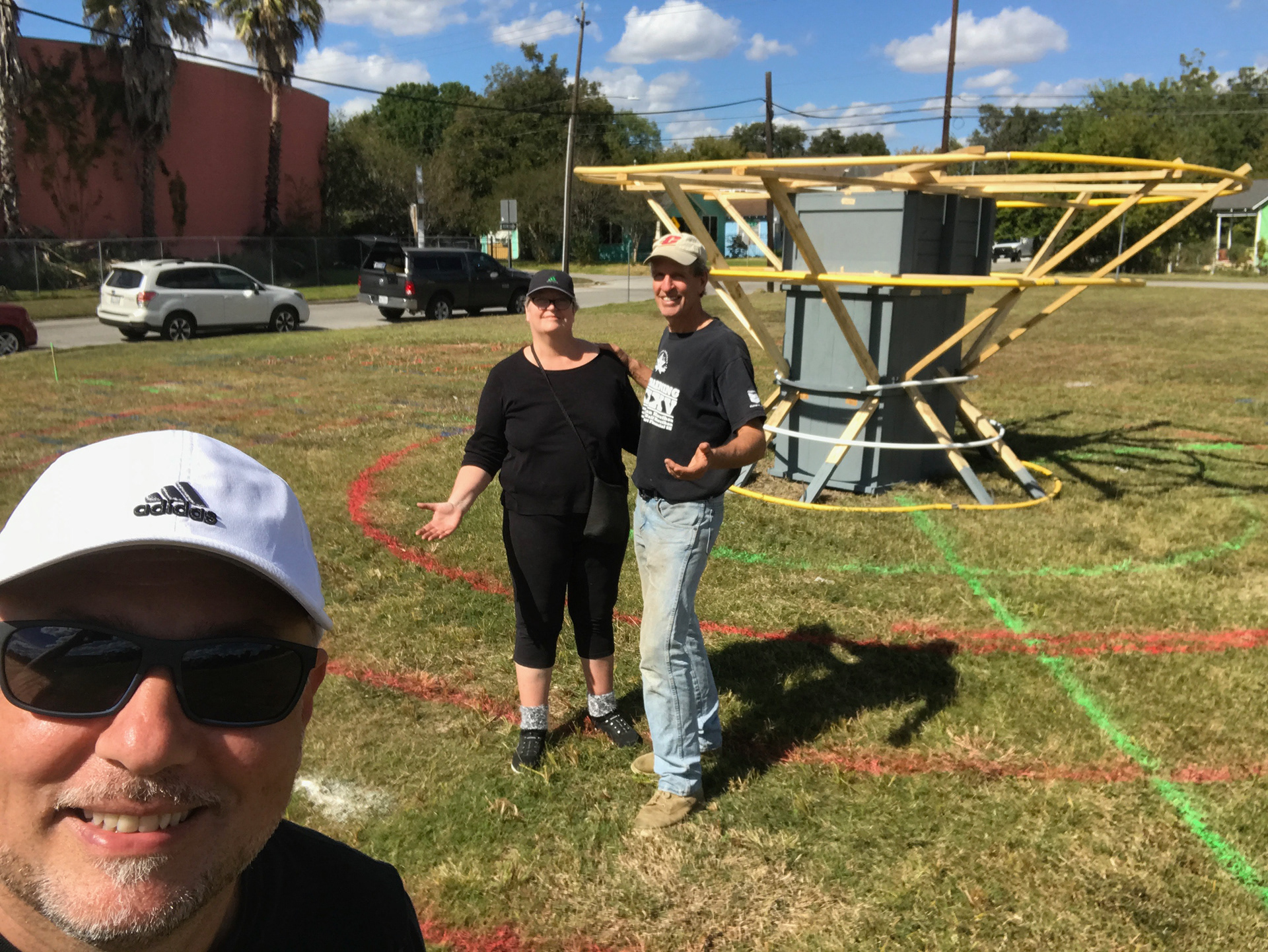 YES Prep
East End high school students, with art instructor
Michael Healey
, paint the vinyl which will be weaved into the sculpture basket.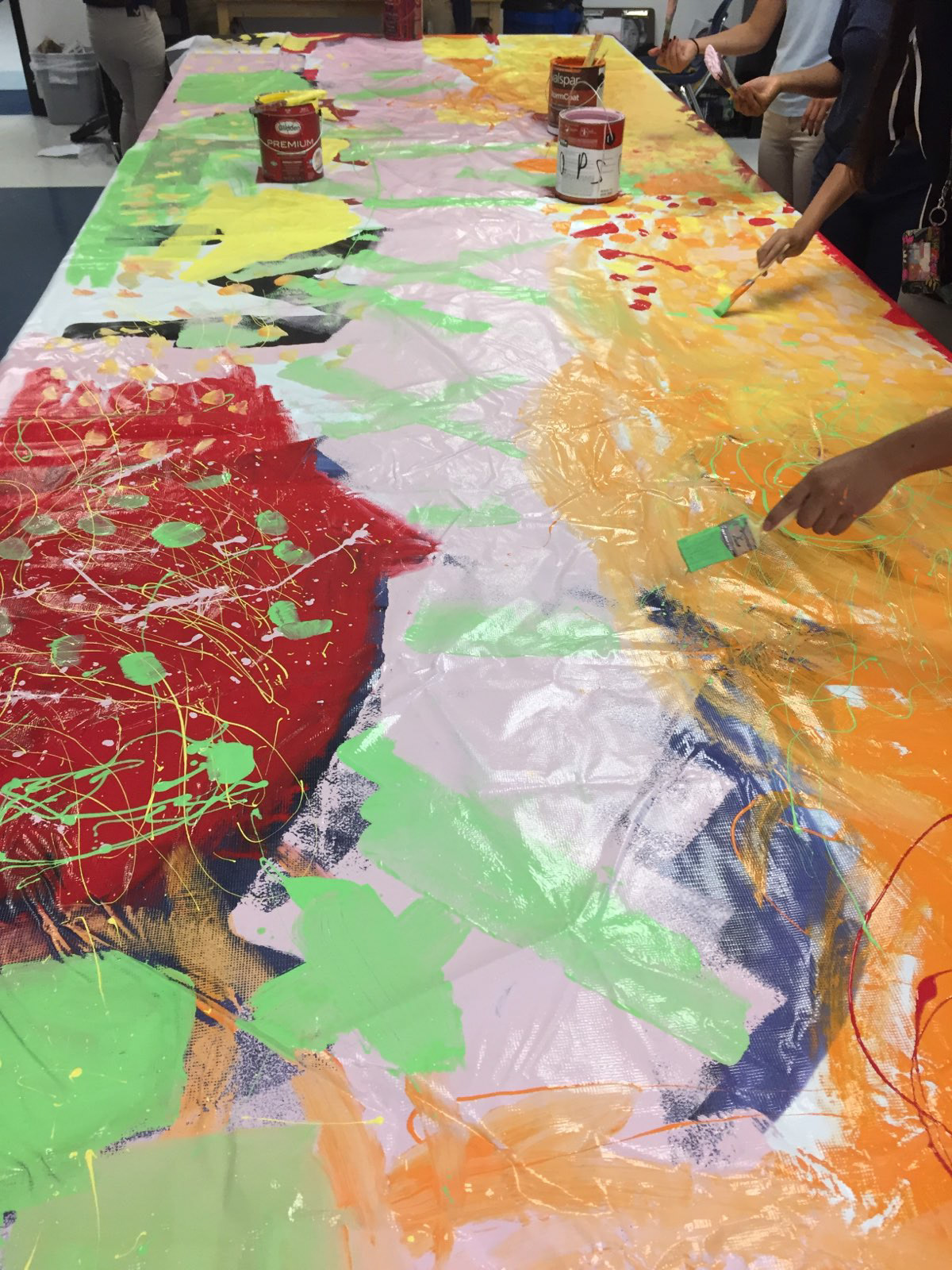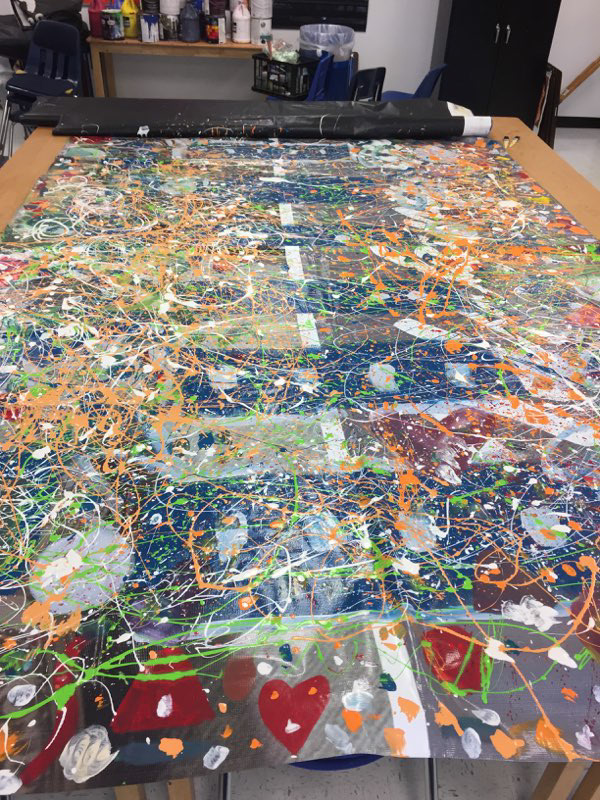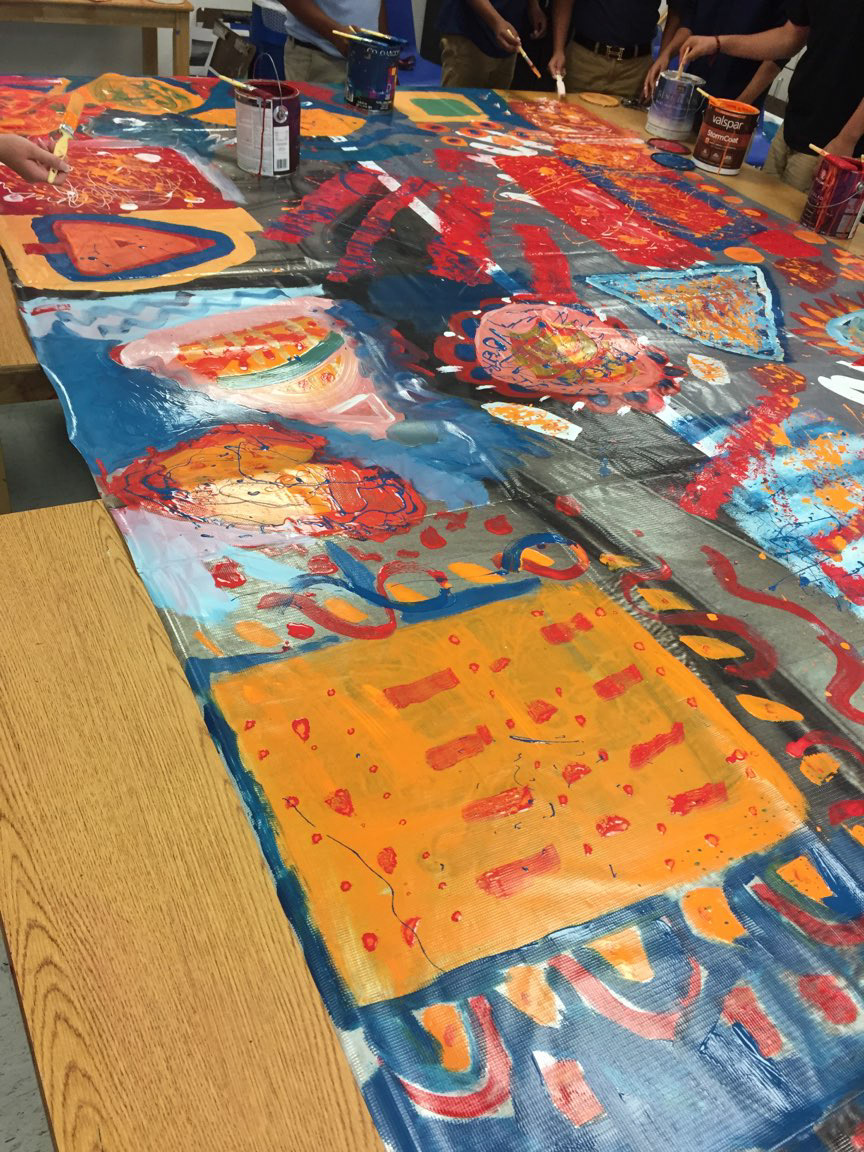 Labyrinth construction day.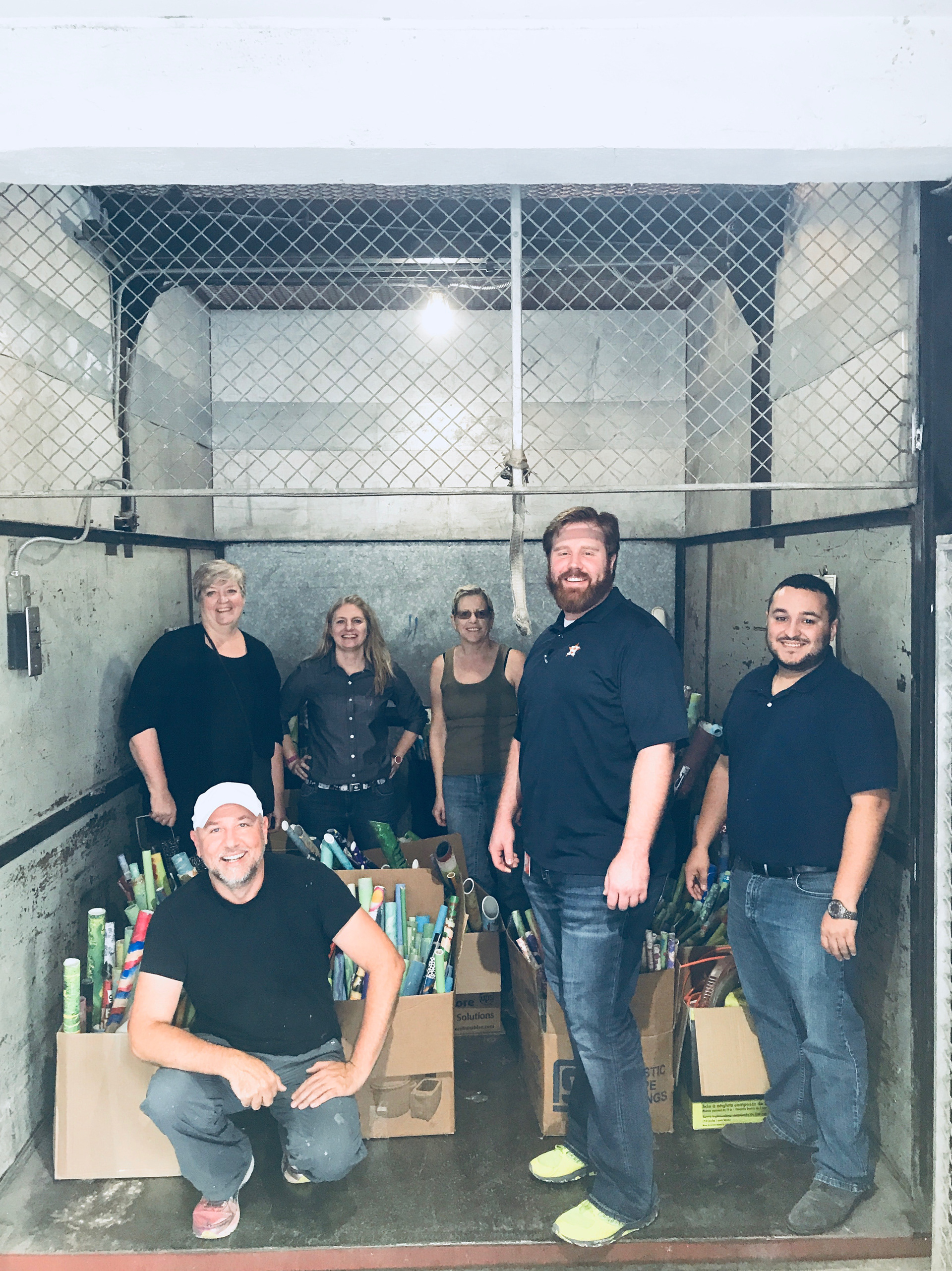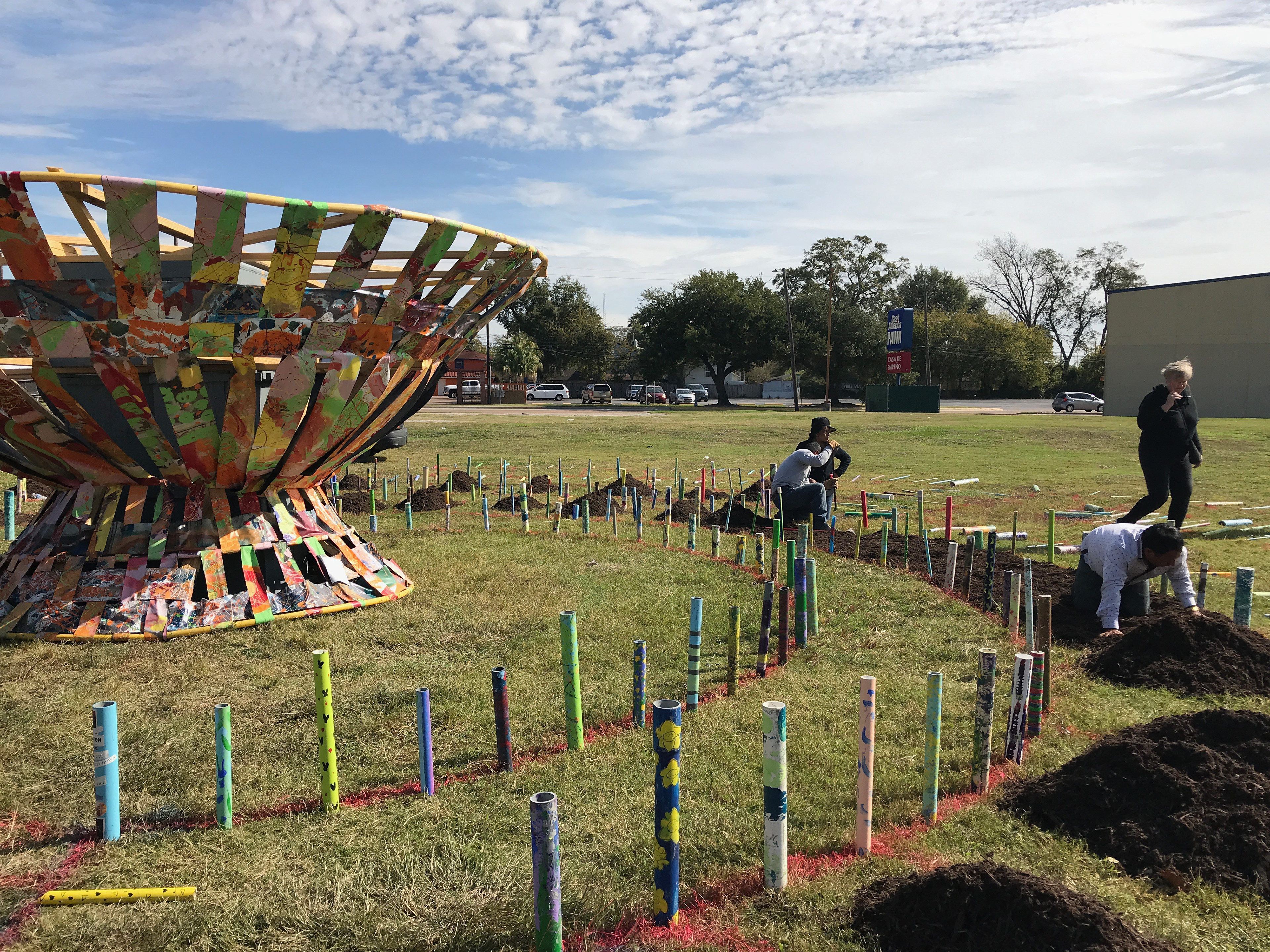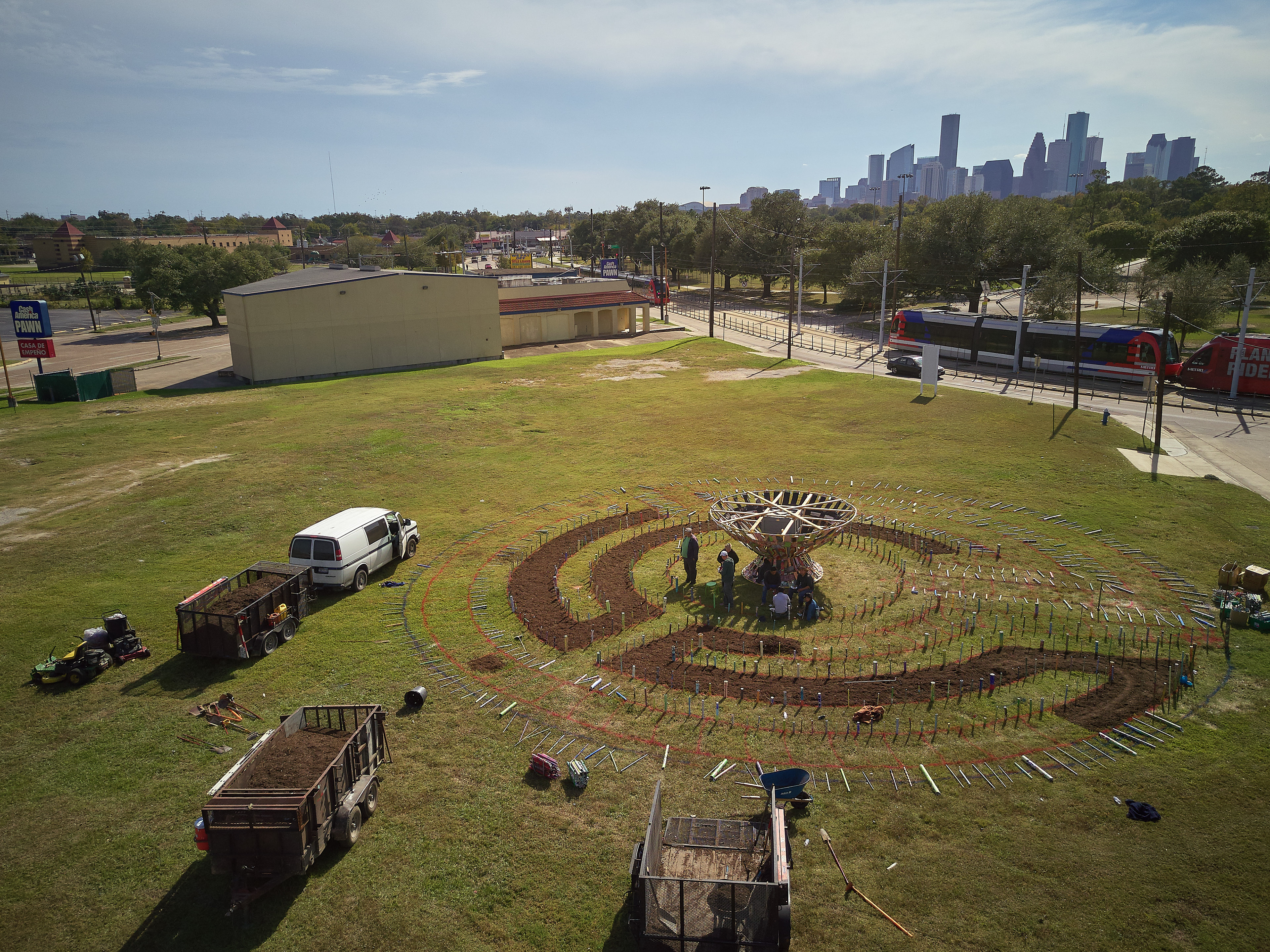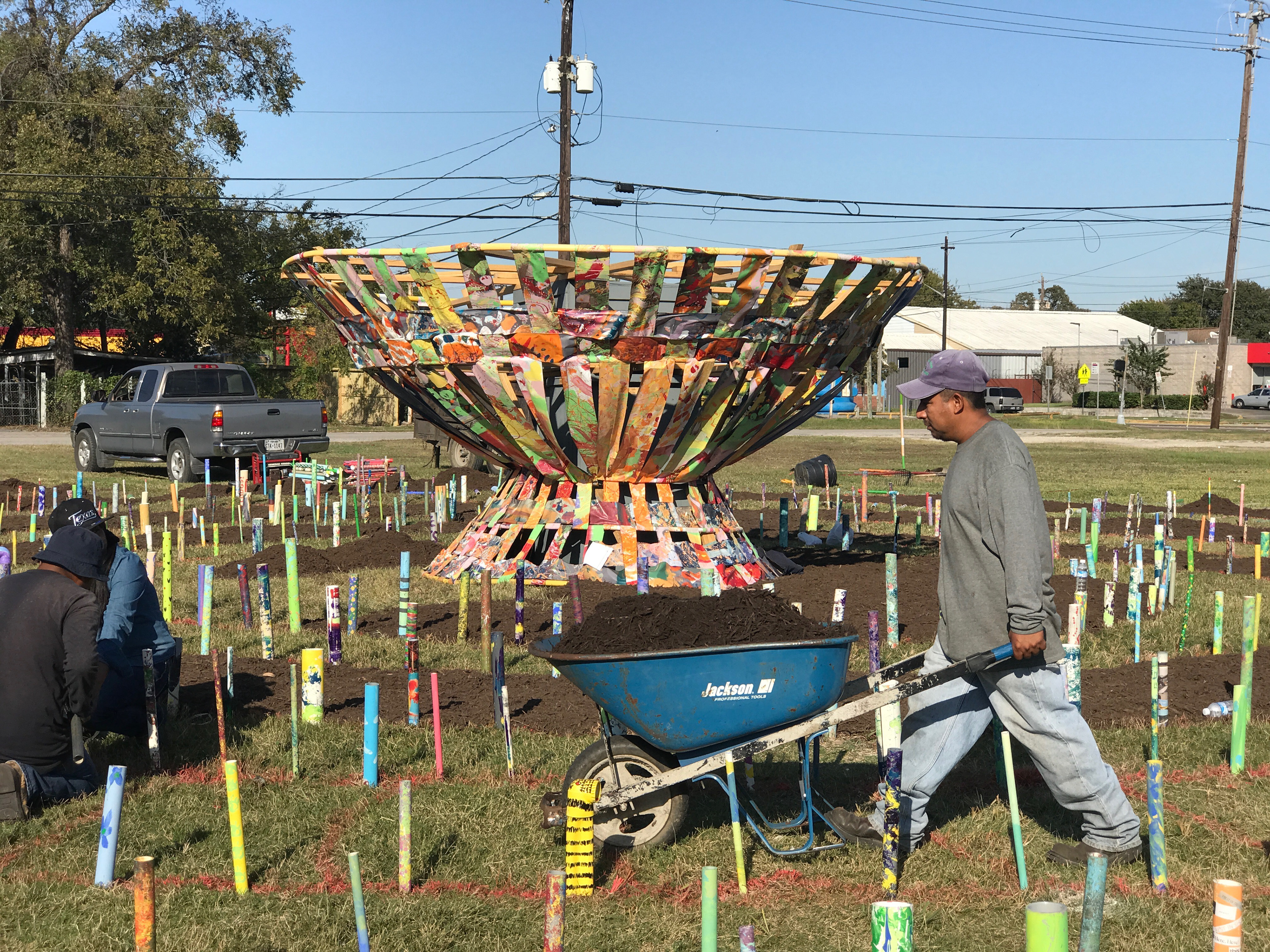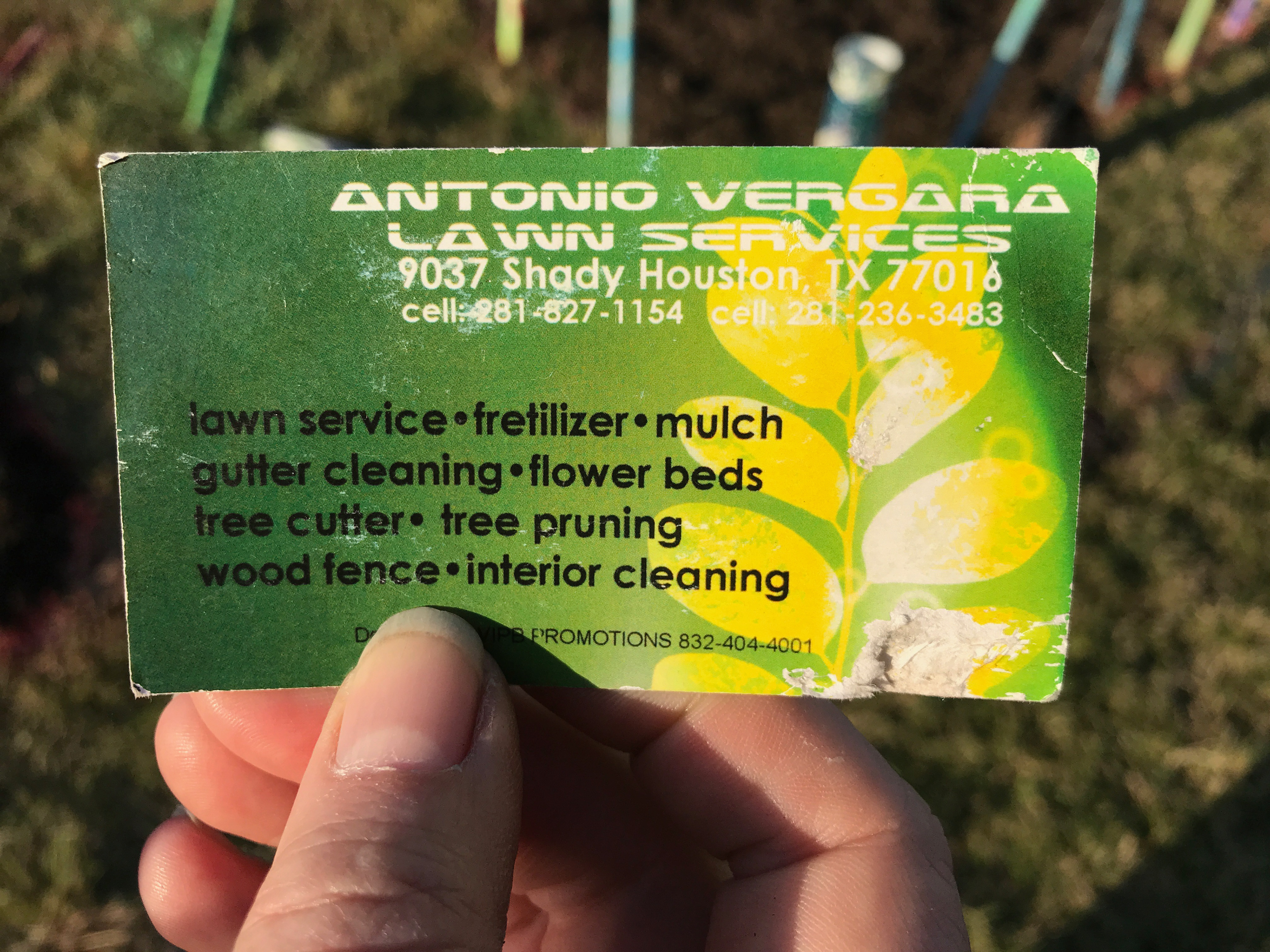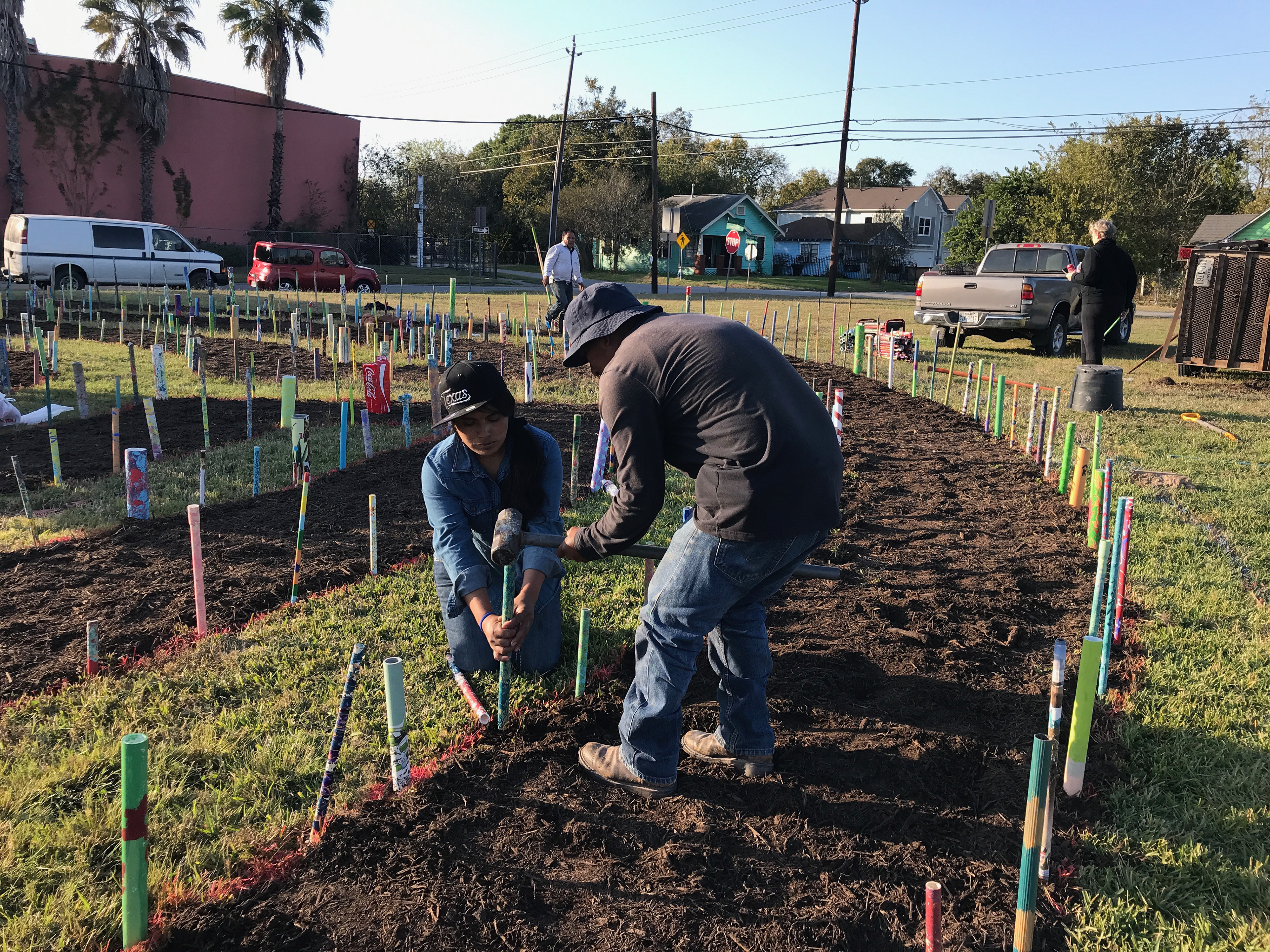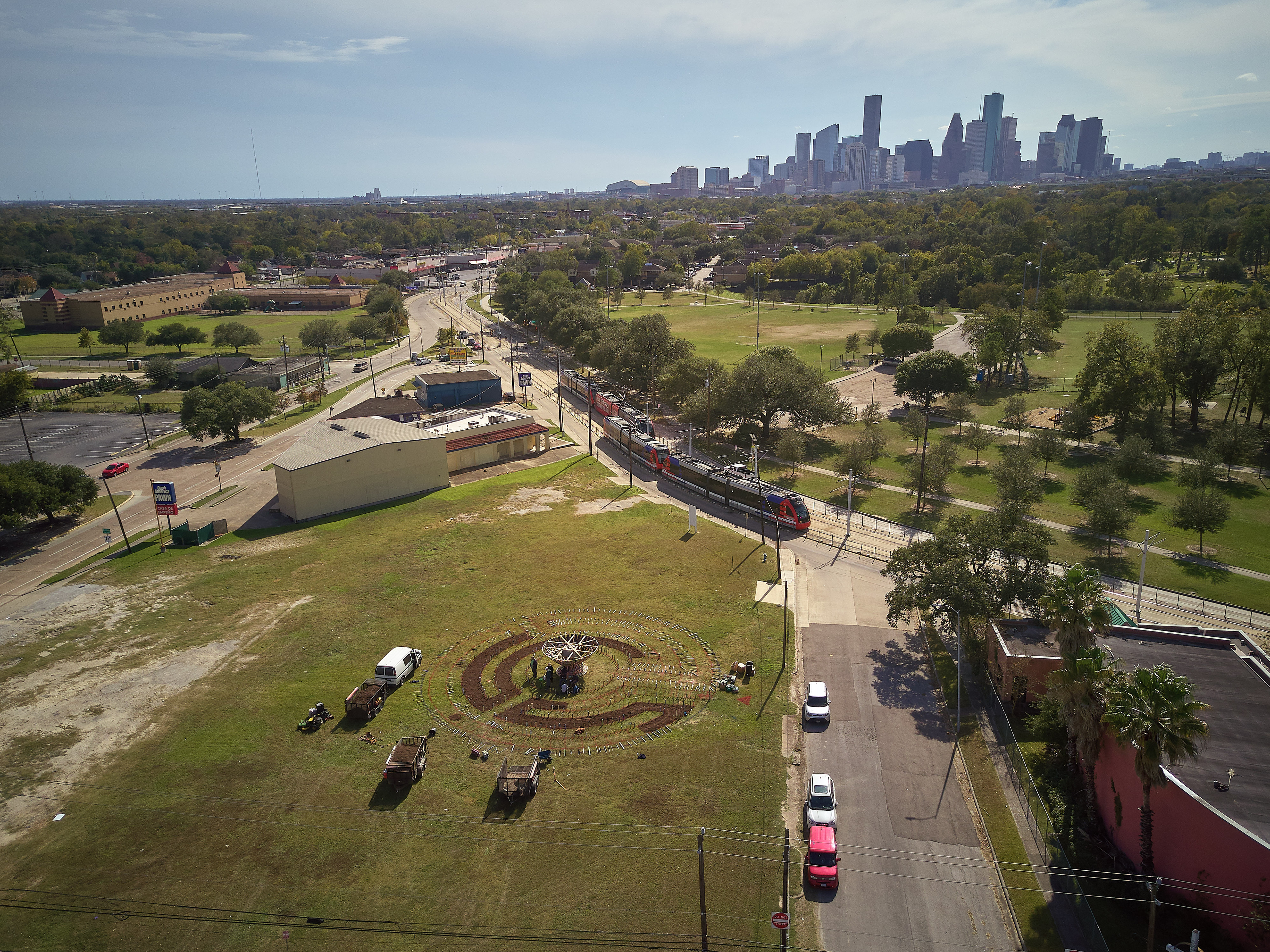 On site, community volunteers came out to weave the basket.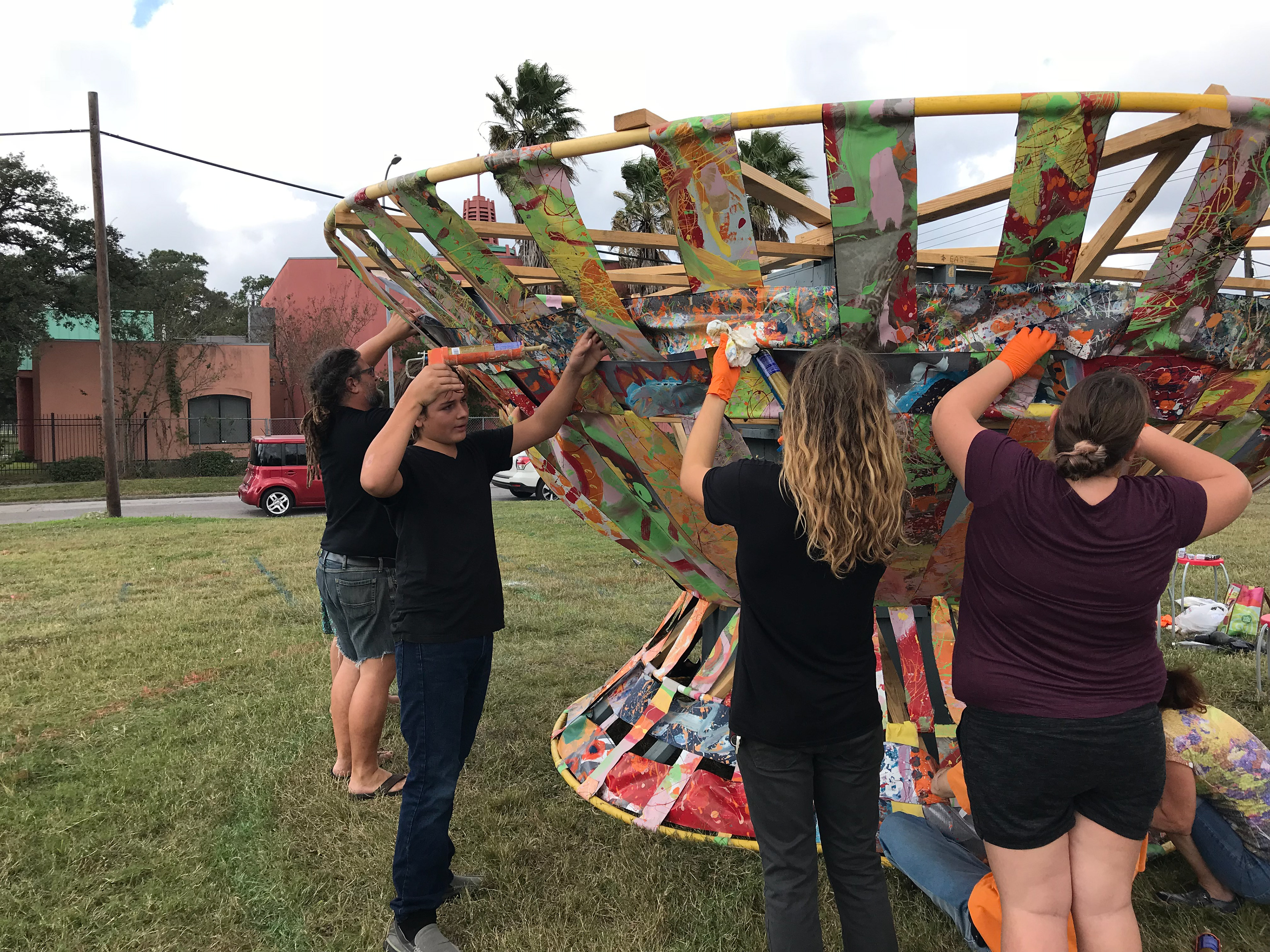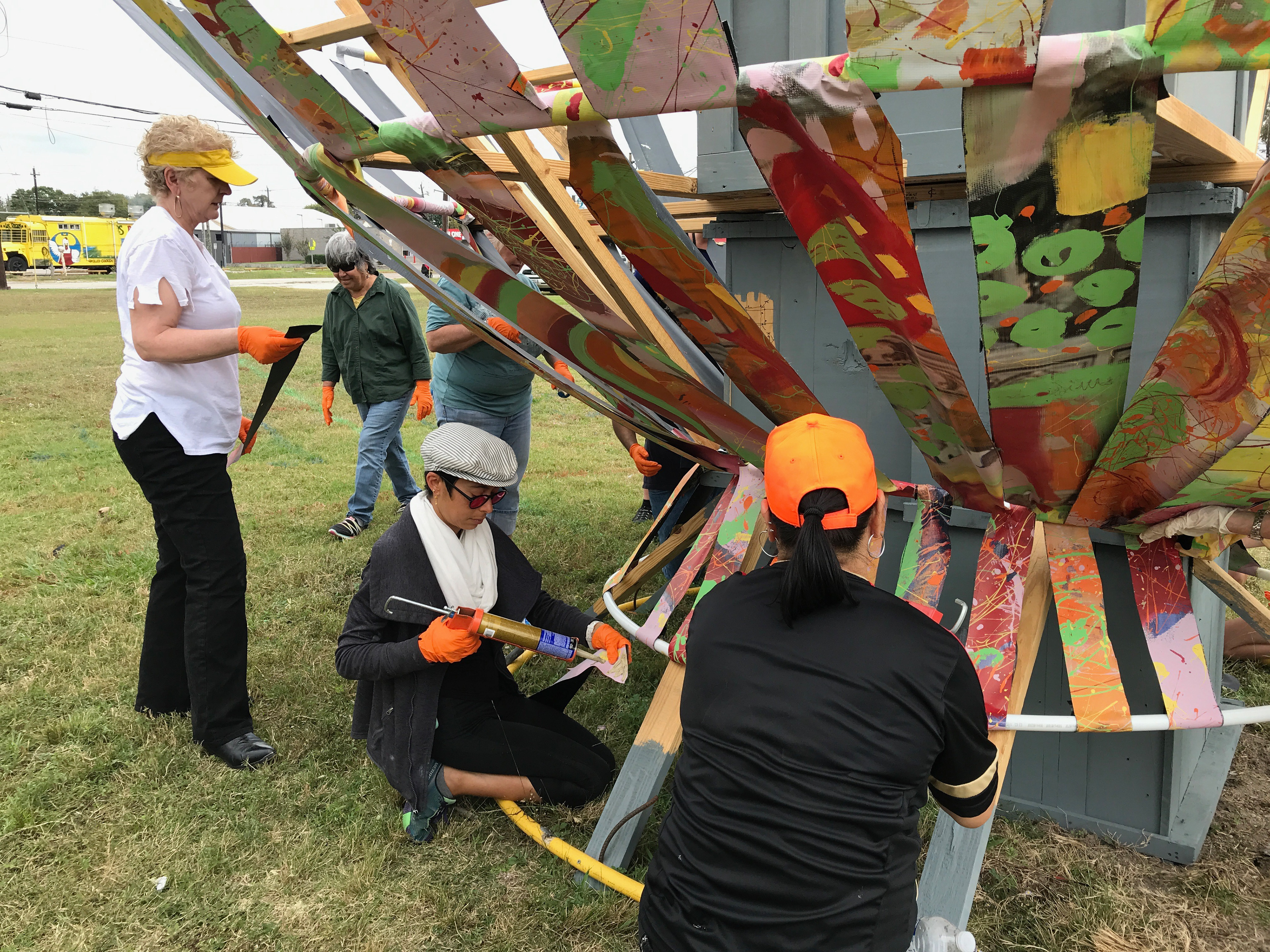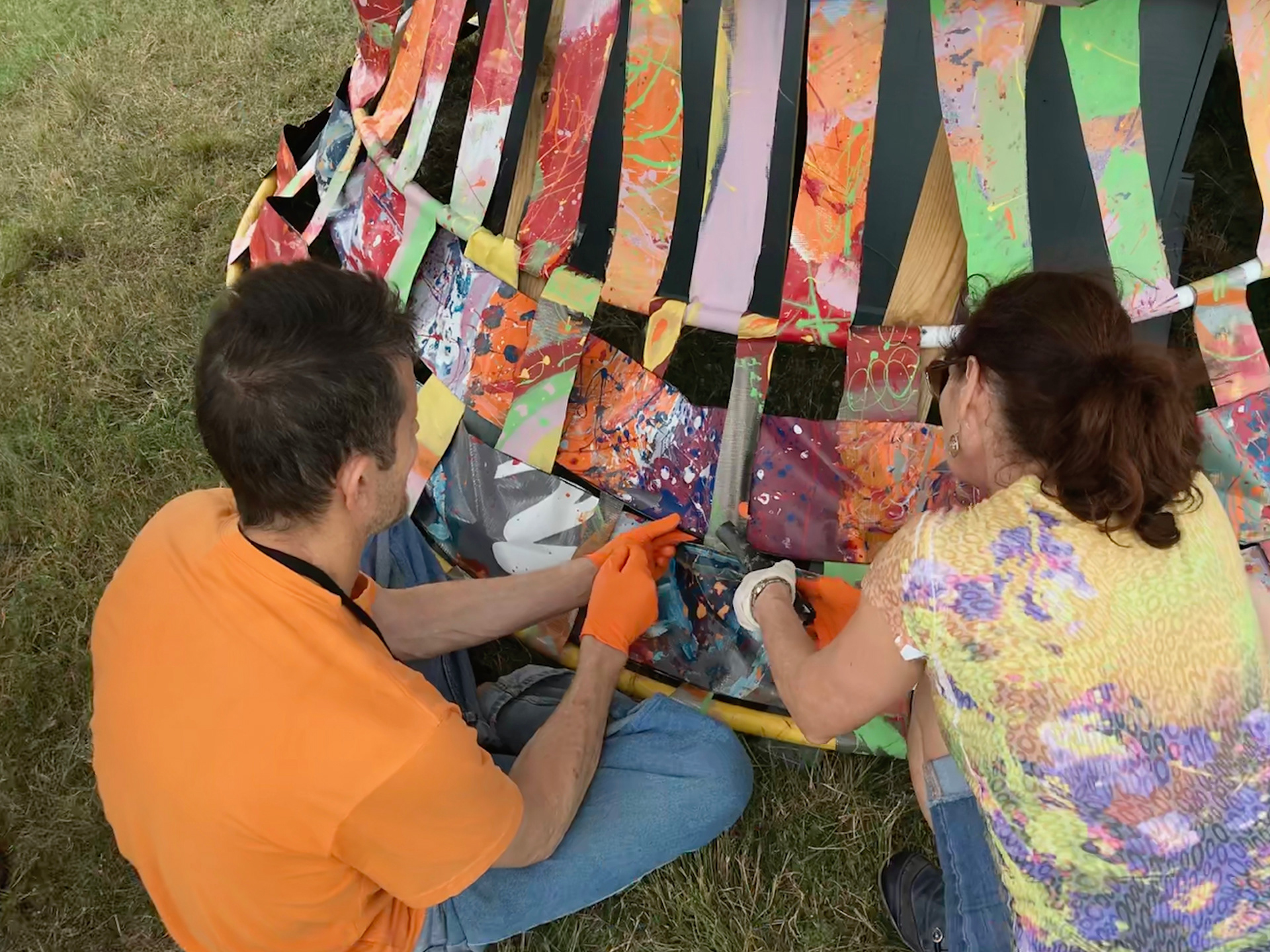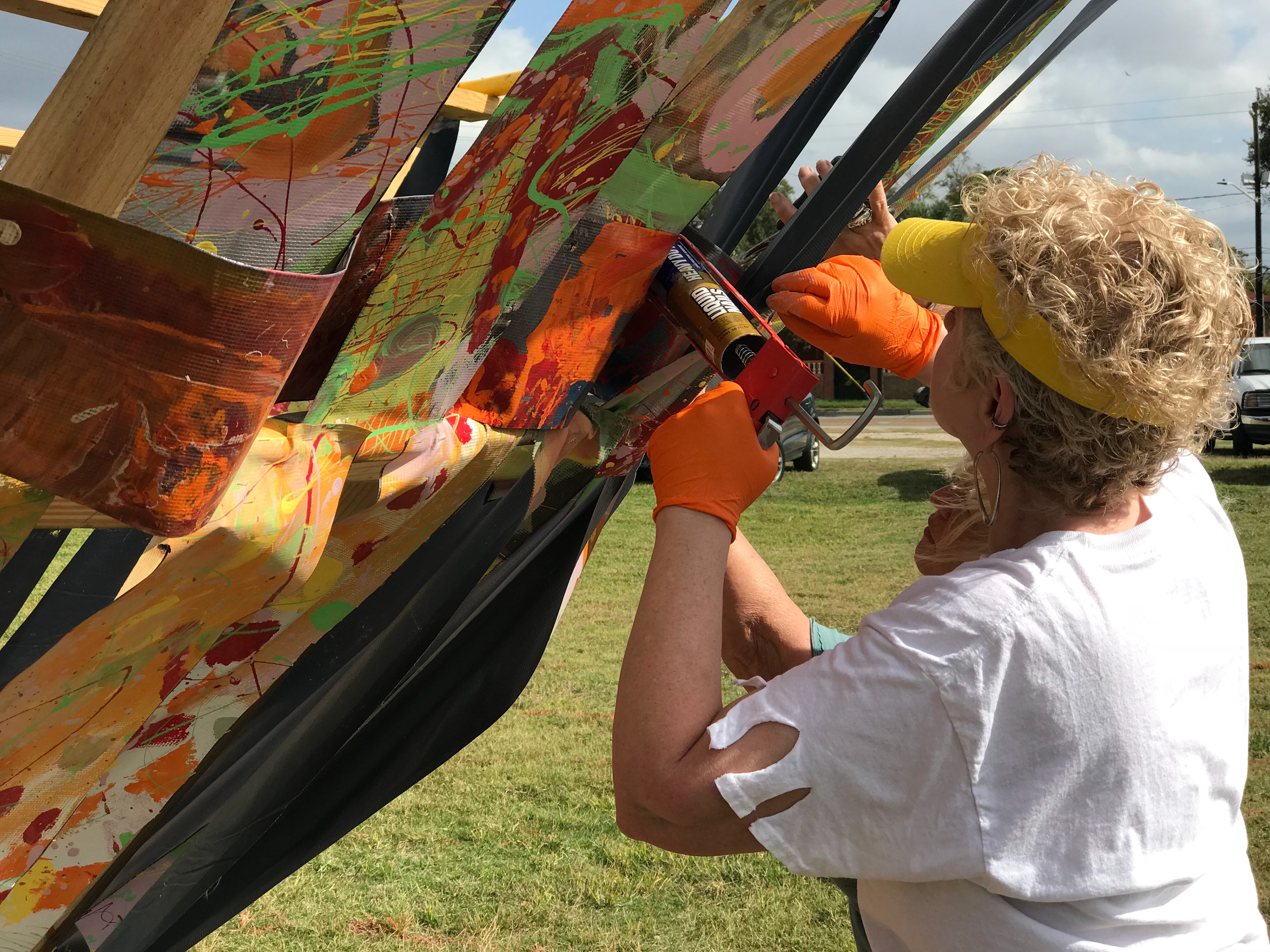 Opening reception and ribbon cutting ceremony. Community leaders attended: Councilwoman Karla Cisneros, Deputy Director for Avenue Jennifer Wagley, and Radu Barbuceanu, City of Houston Mayors office of Cultural Affairs.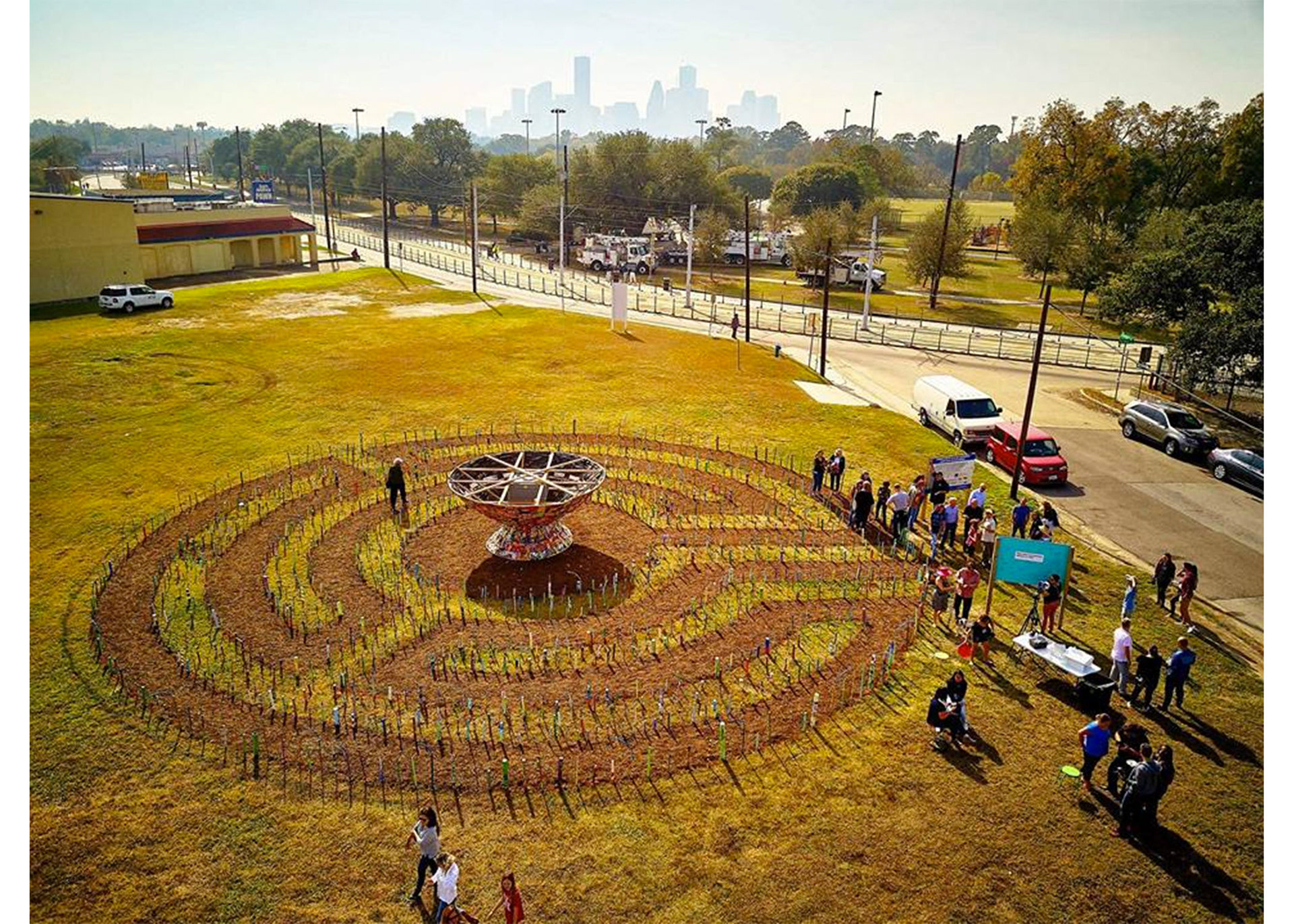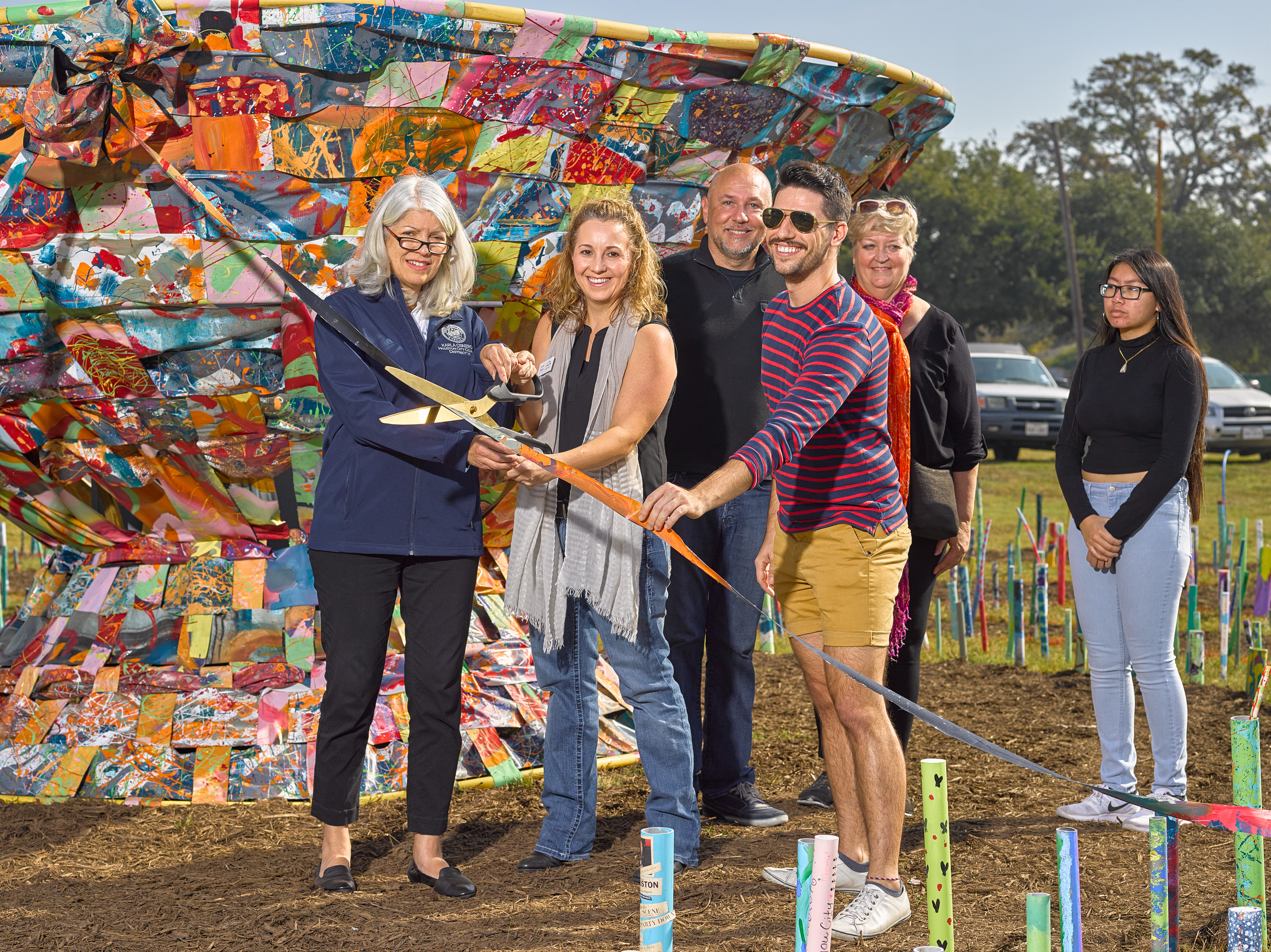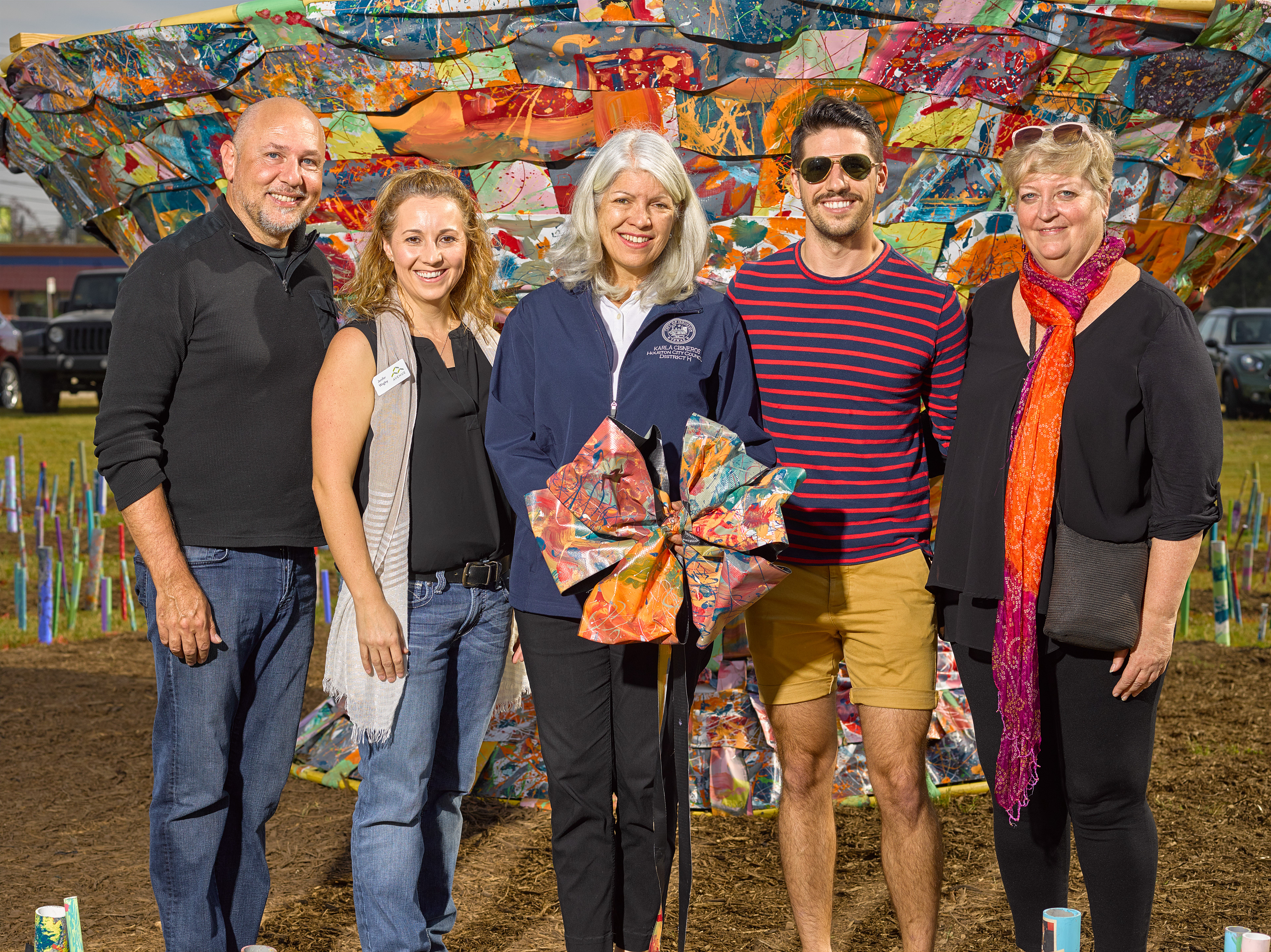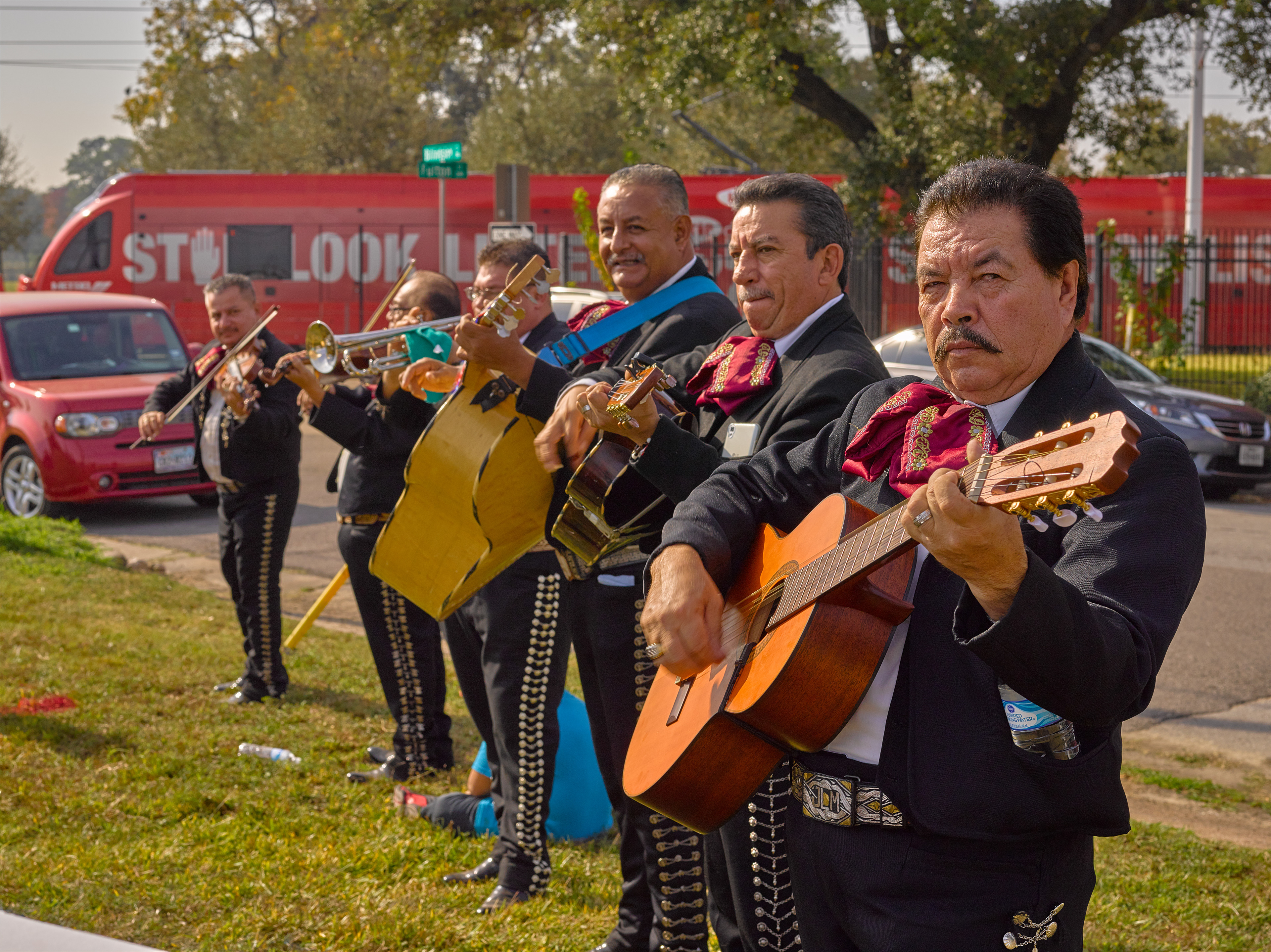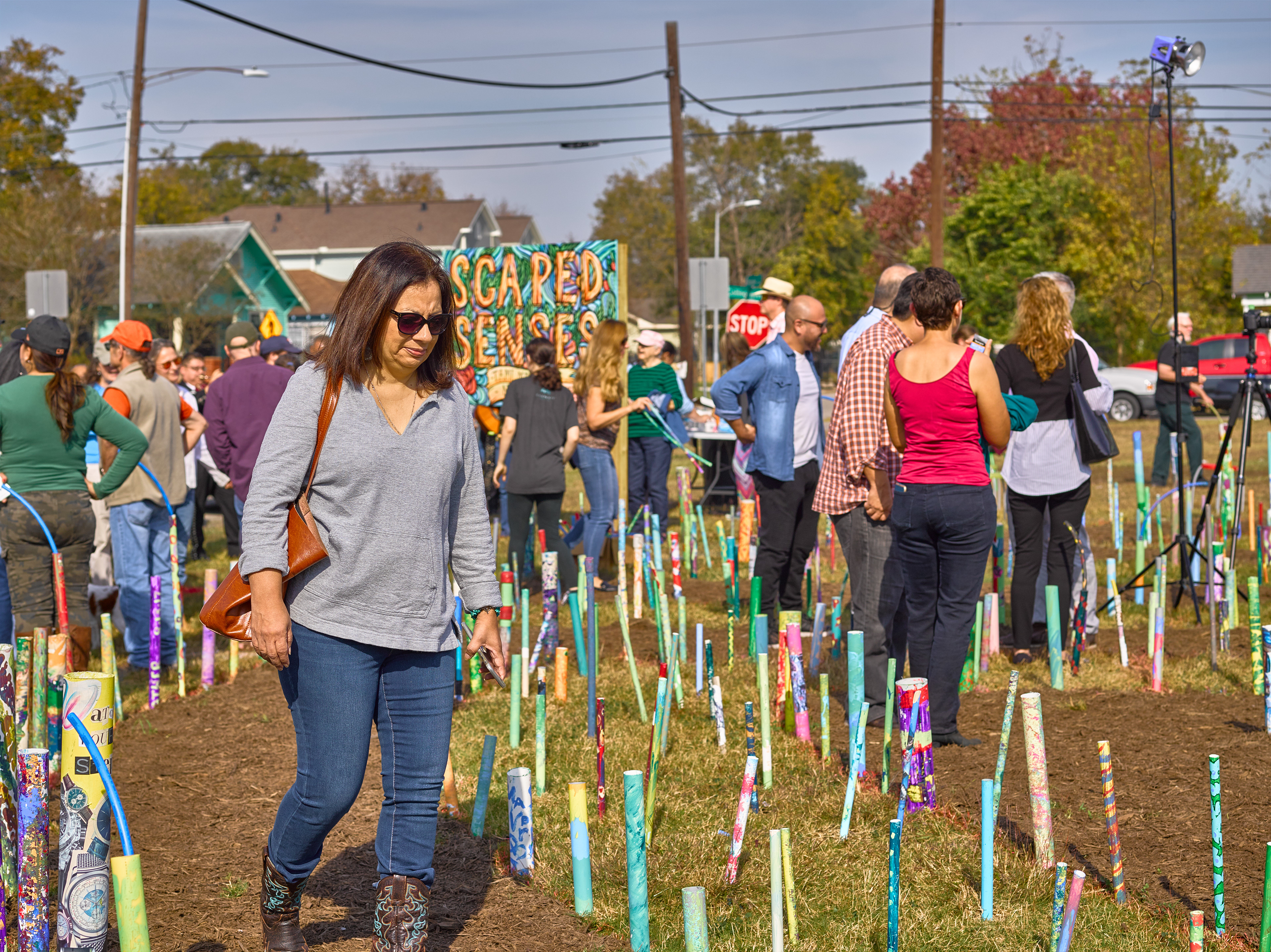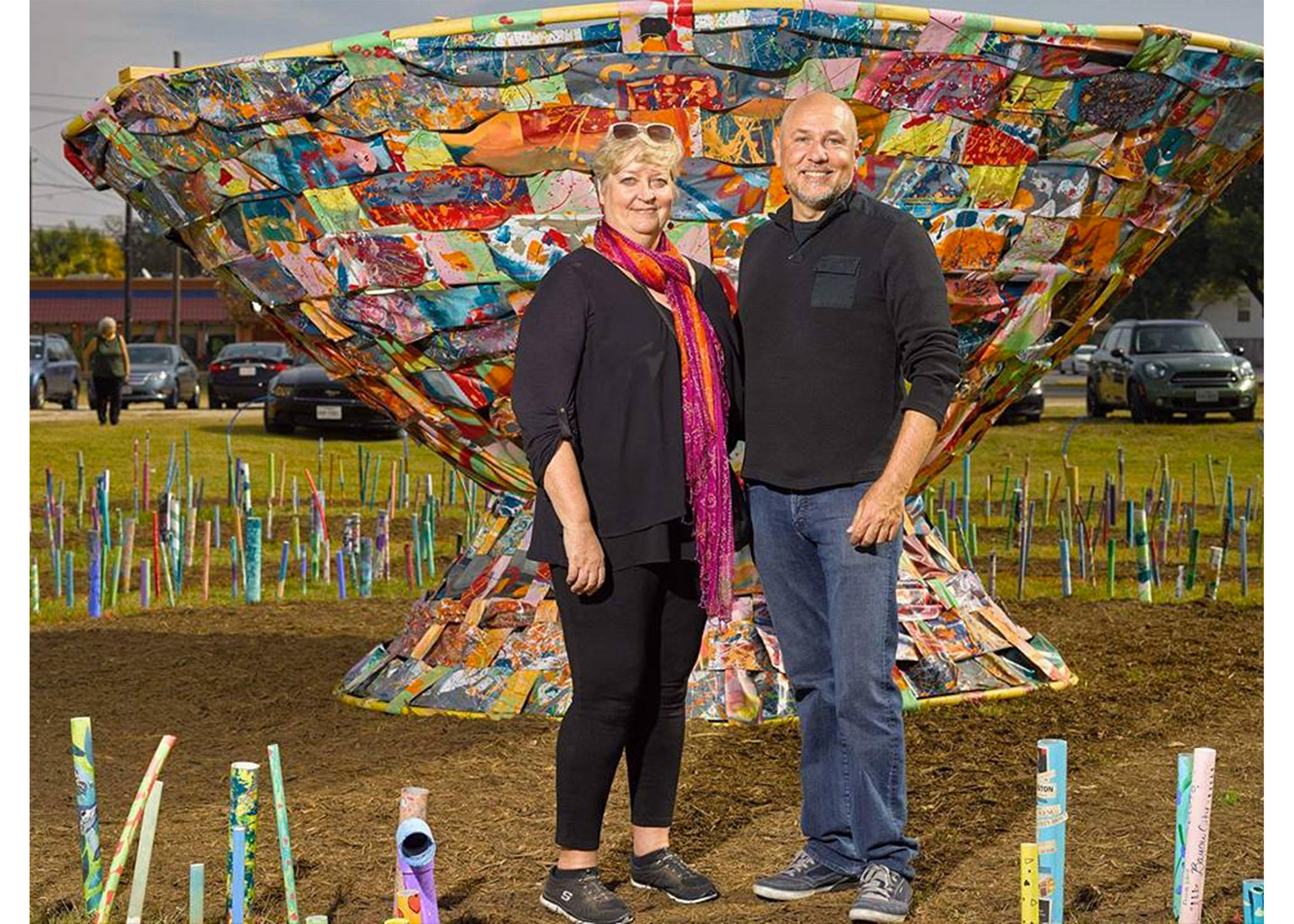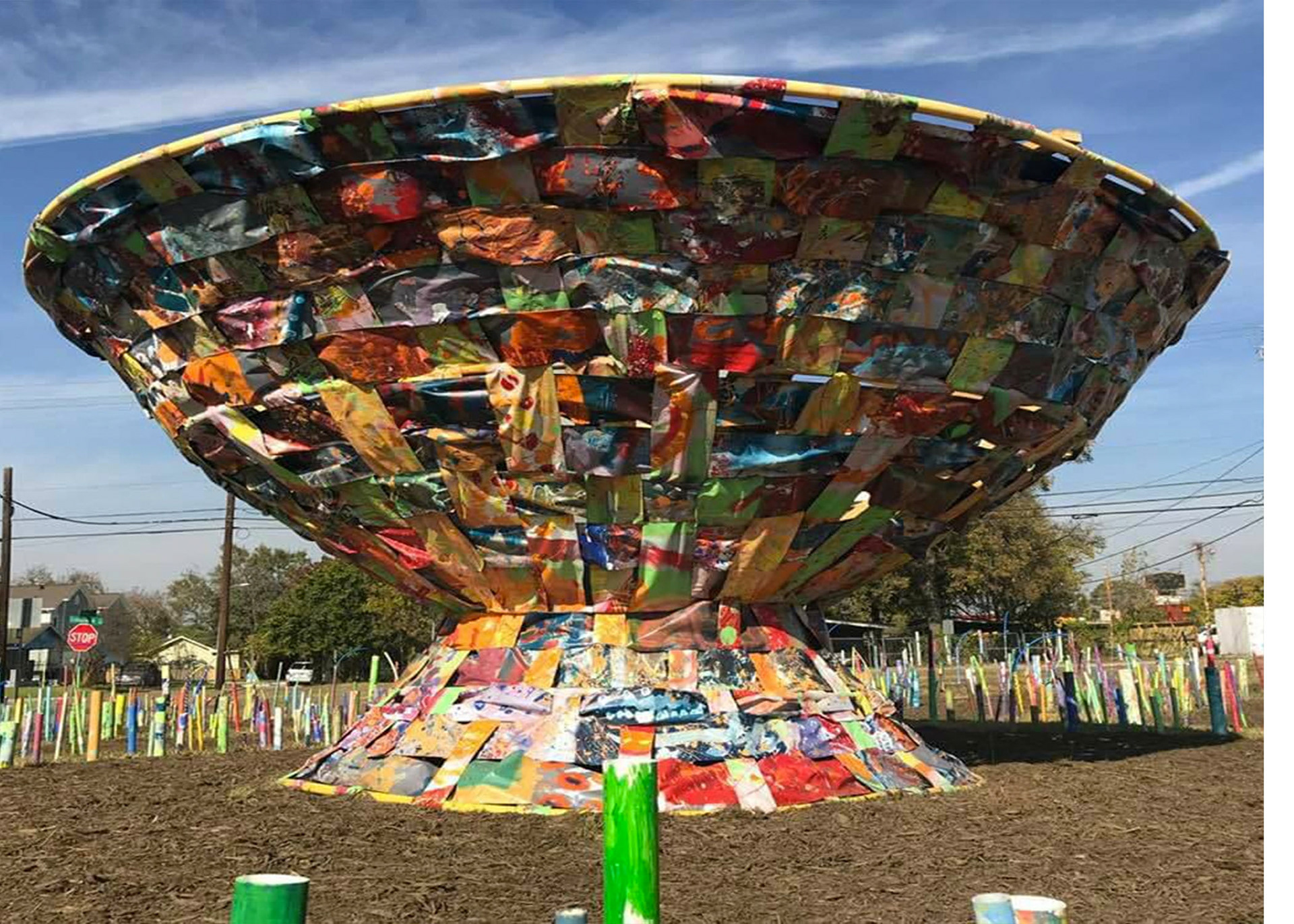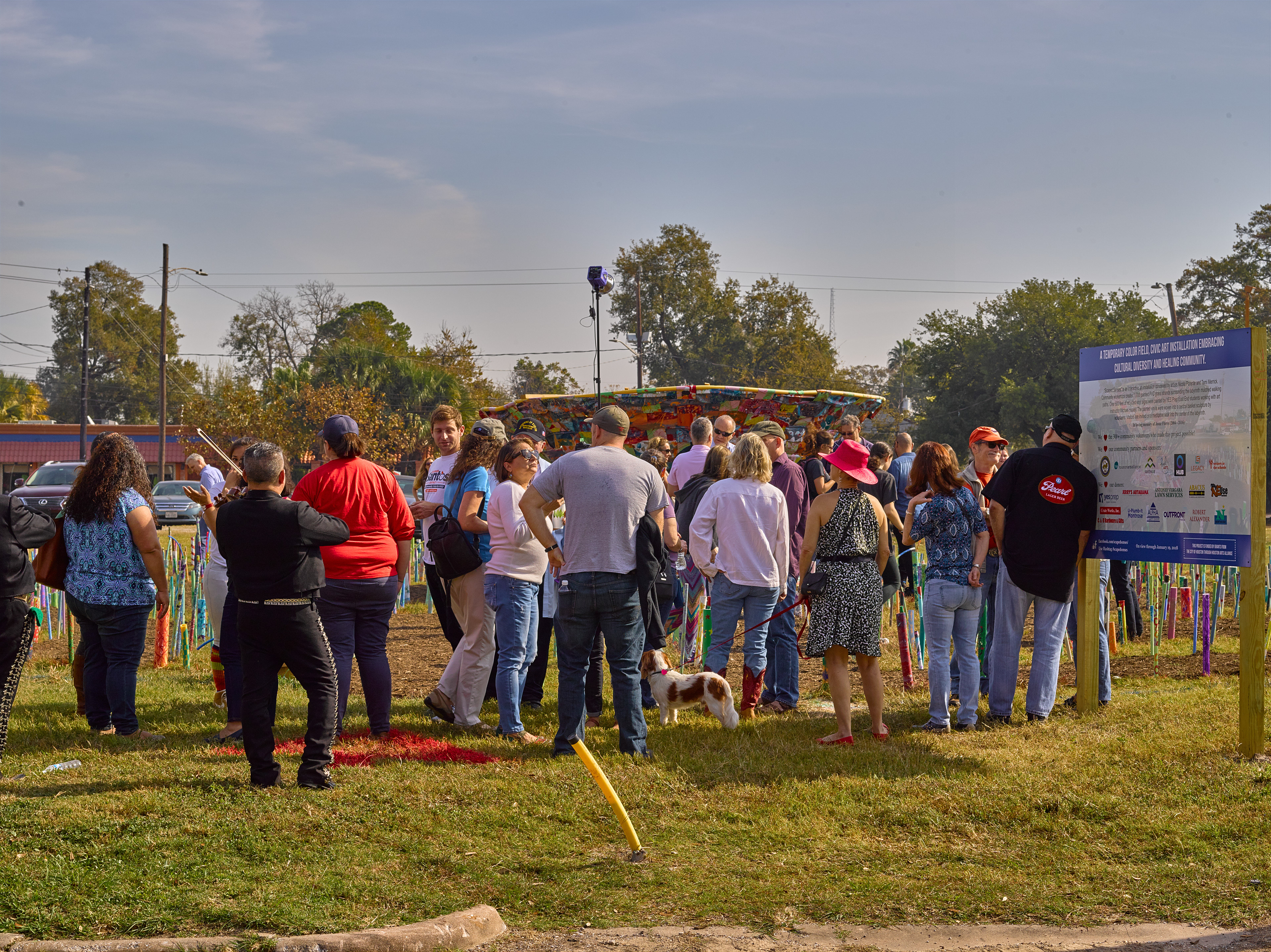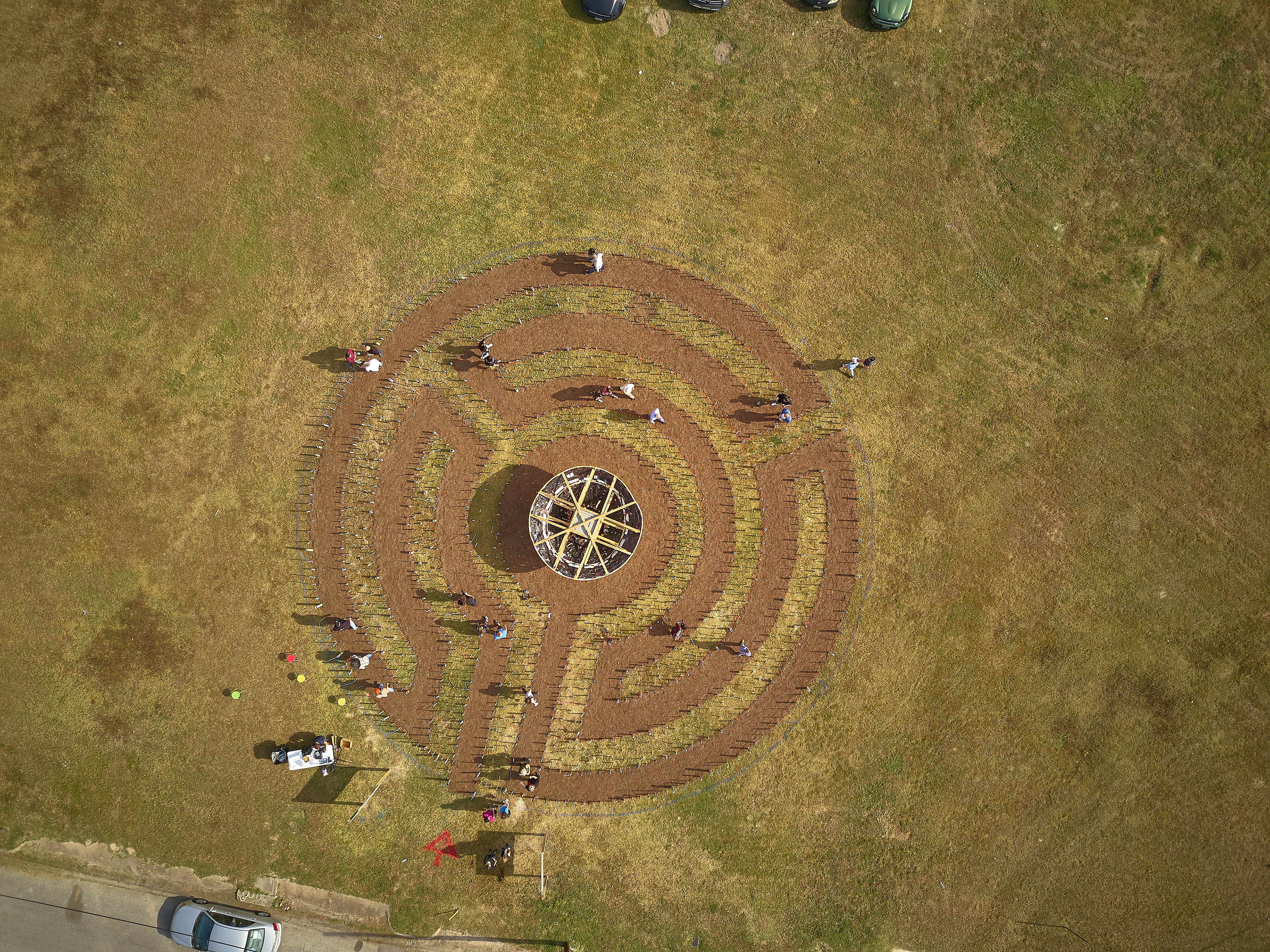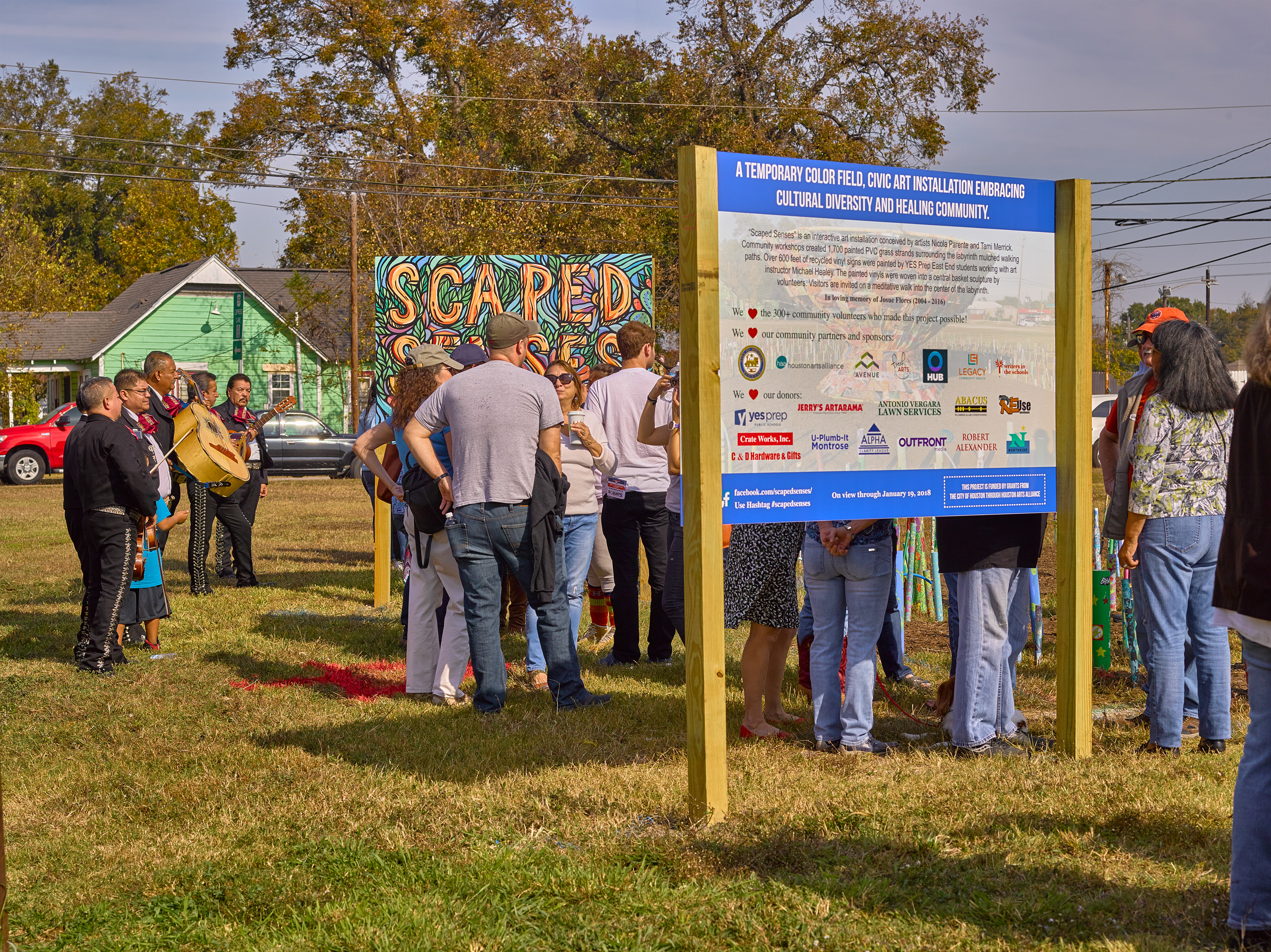 Scaped Senses completed and on view for the community to enjoy!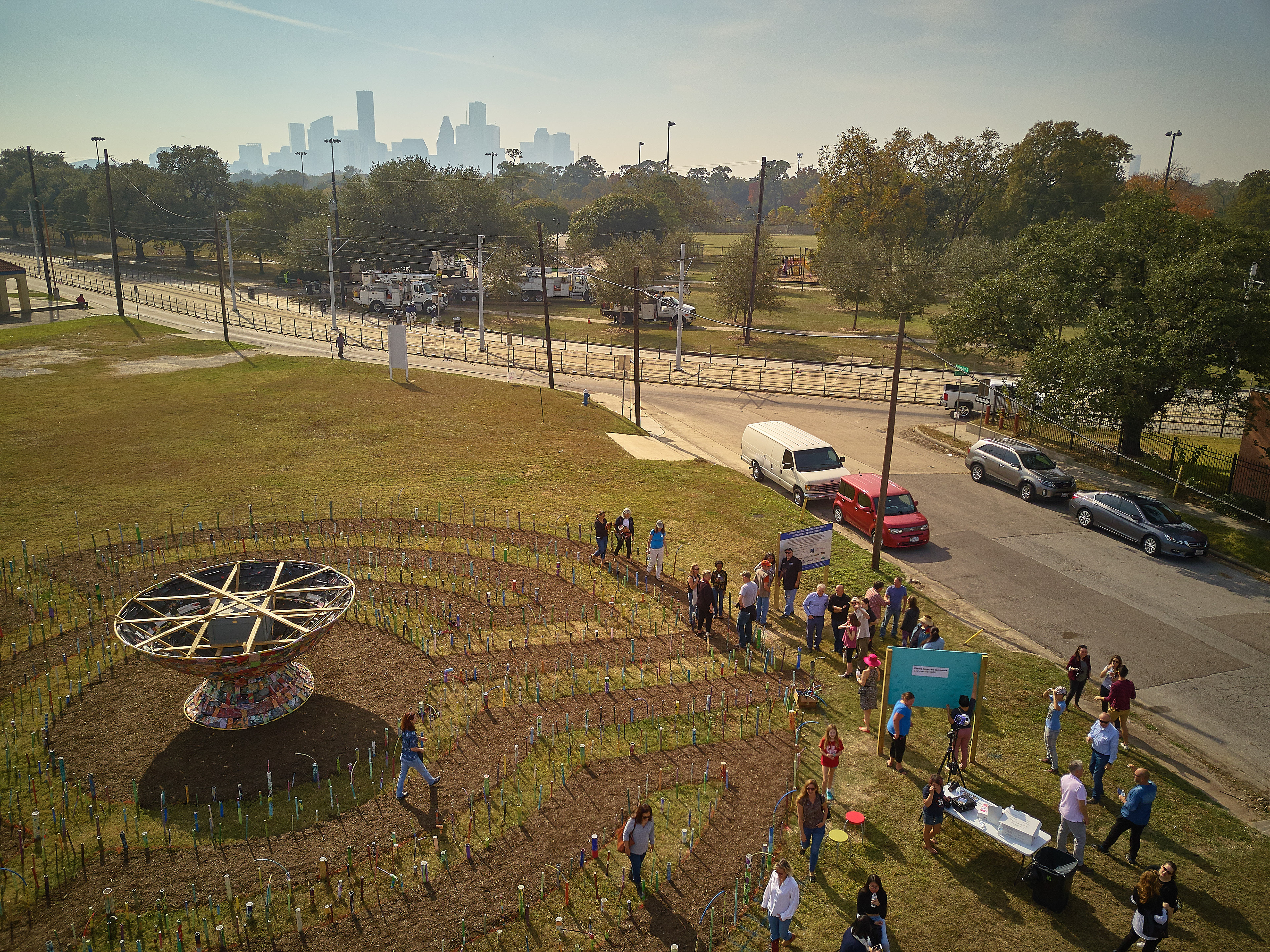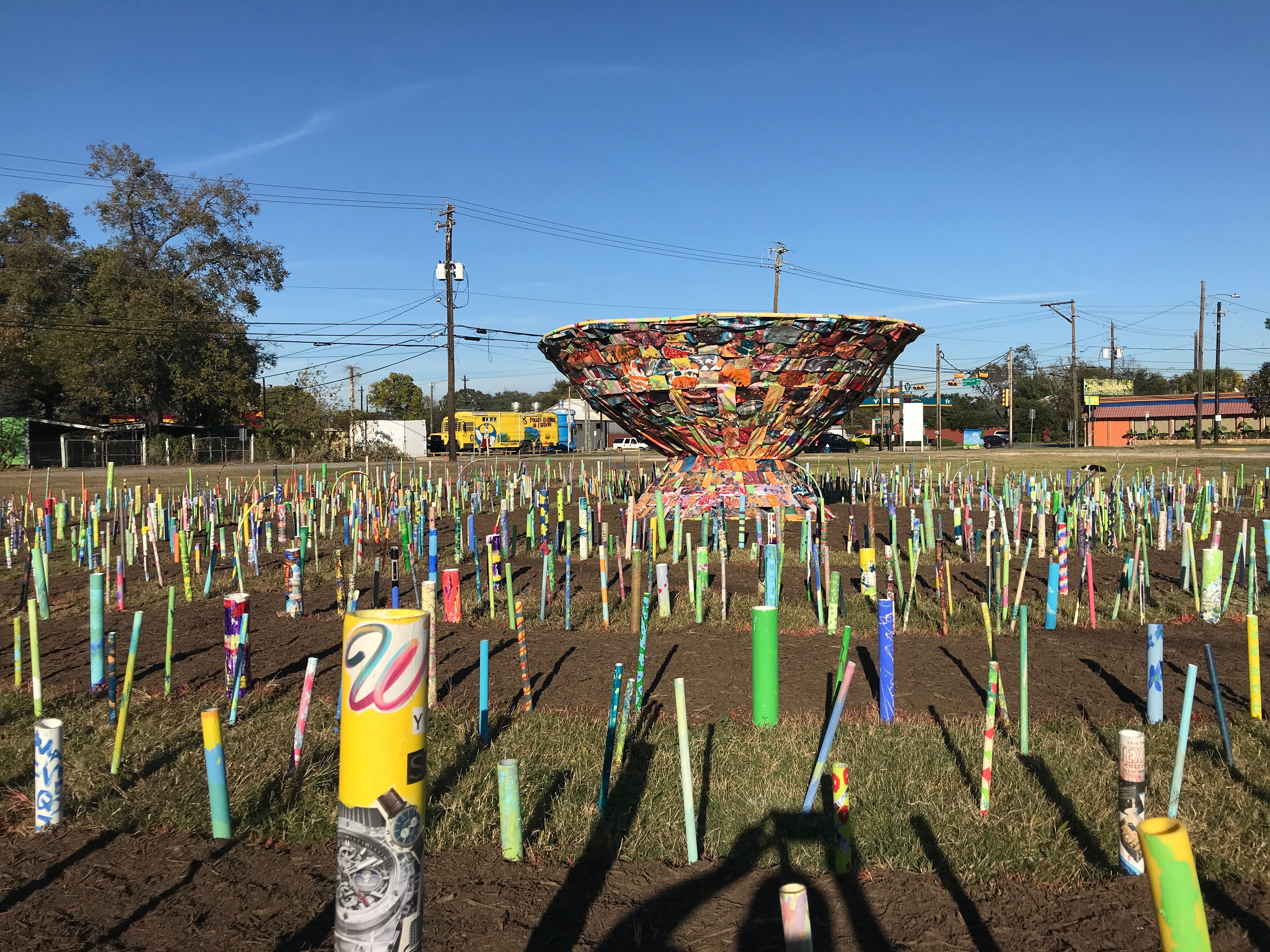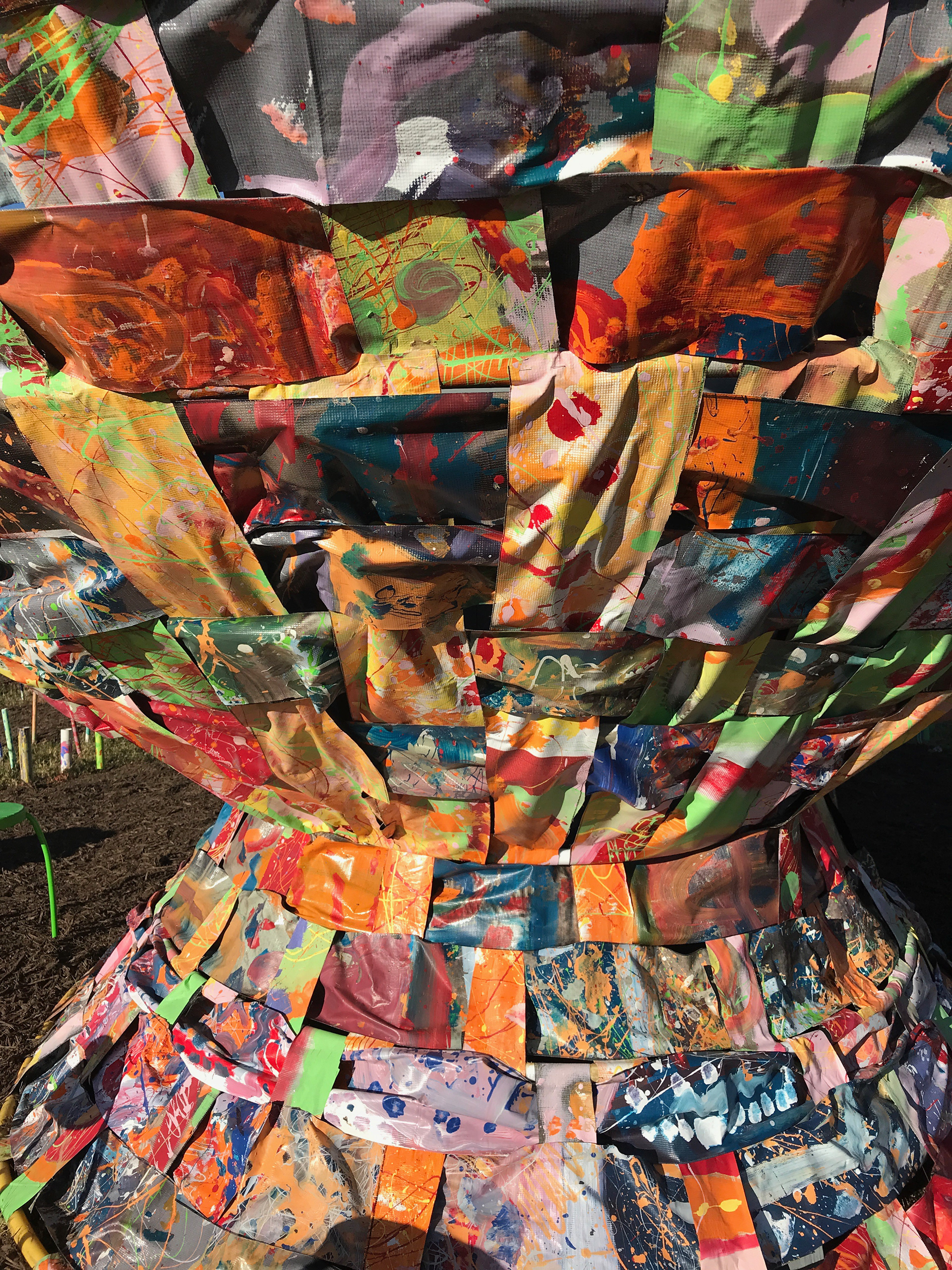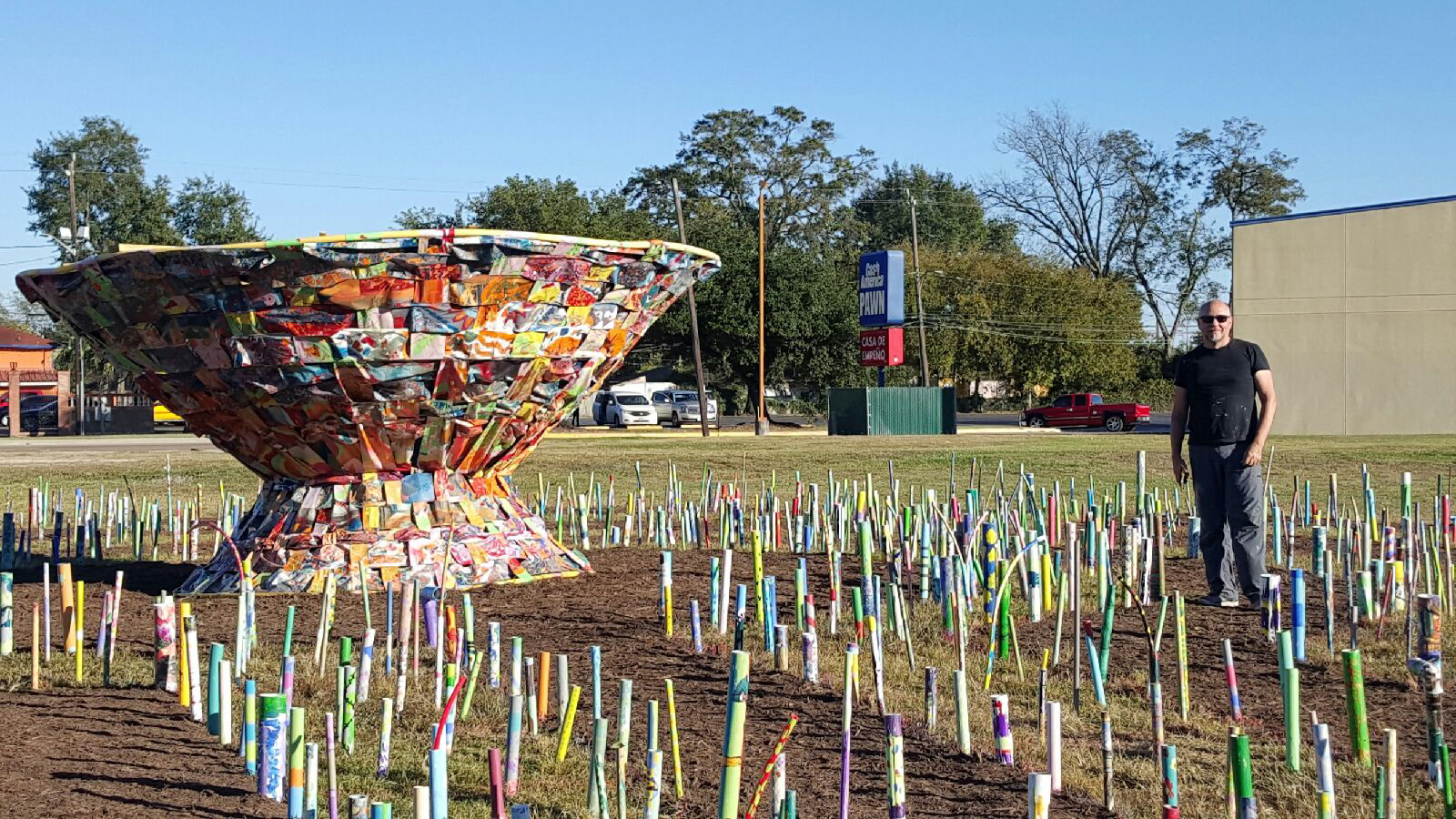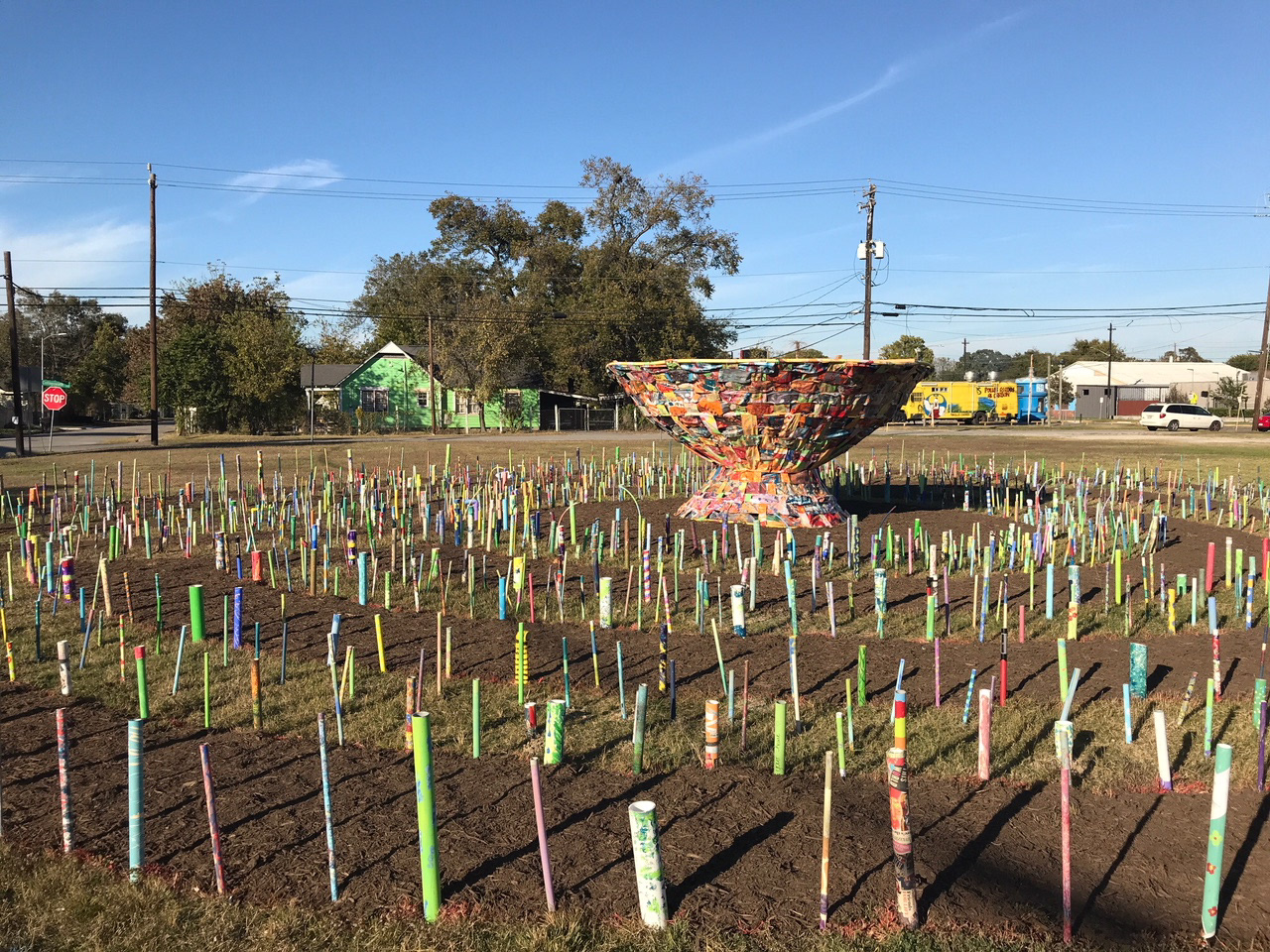 Thank you to all of our community partners, sponsors and volunteers for making this project a success!